Announcing Pickleball & Padel
at the USTA National Campus
Two new racquet sports are arriving this summer!
May 18, 2021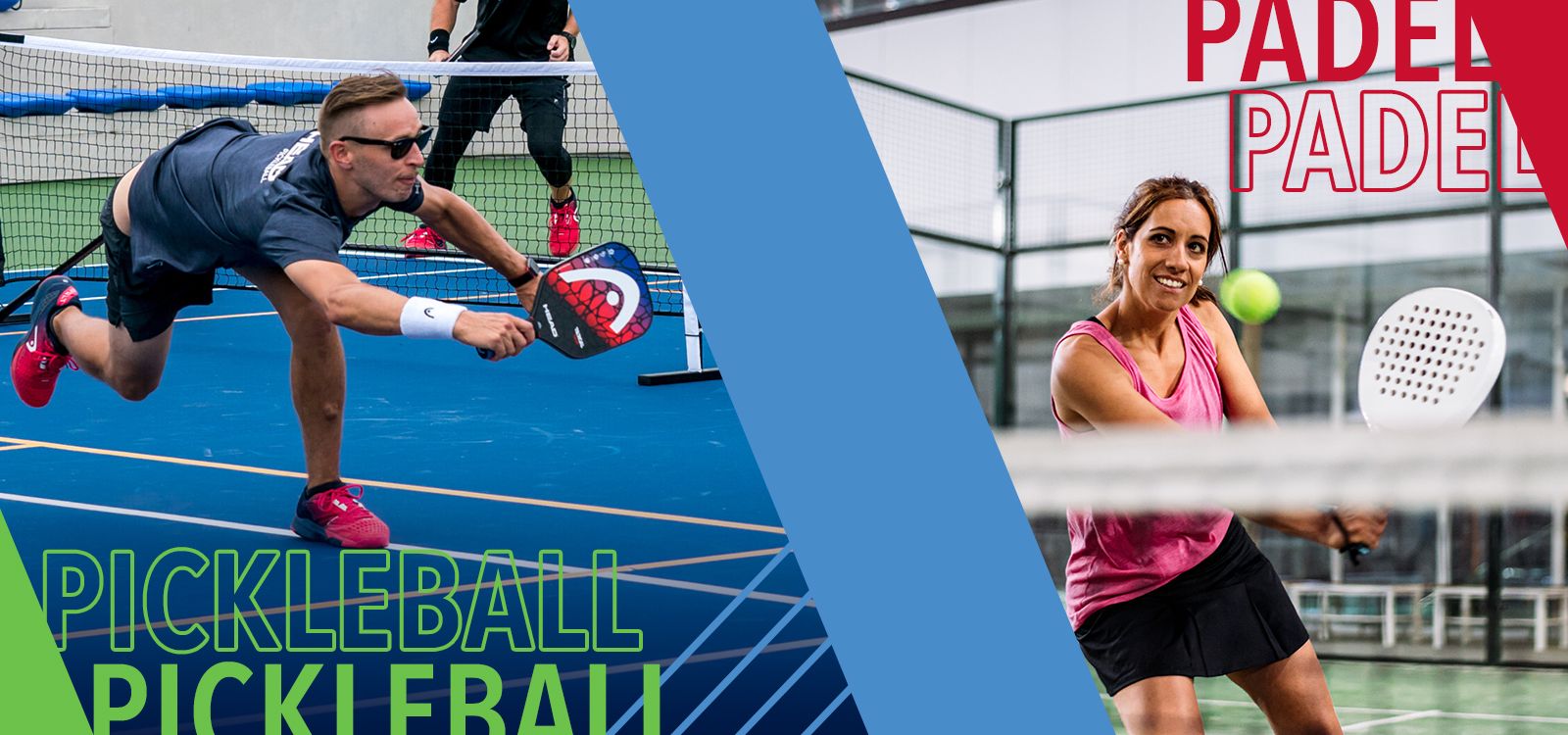 We've got BIG news!
The USTA National Campus is expanding the Nemours Family Zone and adding additional racquet sports-- Pickleball and Padel.
Pickleball and Padel are complementary racquet sports to tennis that provide fun and exciting play opportunities for all. The USTA National Campus has added four Pickleball courts and four Padel courts that are scheduled to open this June.
What is Pickleball?

Think of Pickleball as a crafty mix of badminton, tennis and ping-pong. Like tennis, Pickleball can be played as singles or doubles but the pickleball ball is plastic and perforated like a wiffleball. Learn more about Pickleball here.
What is Padel?

Padel is a racquet sport that is easy to learn and hard to master. It combines the best aspects of tennis, racquetball and squash to create a fast-paced sport that is played on an artificial turf surface with many points being played off the glass walls. Learn more about Padel here.
You're Invited!

Join us for our Grand Opening Week, June 1-5, to come and try these two new racquet sports! Take a look at the list of dates and time slots below and sign up for a complimentary one-hour session of Pickleball or Padel!
PICKLEBALL GRAND OPENING SCHEDULE:

PADEL GRAND OPENING SCHEDULE:
Know Before You Go!
Please take a moment to review our health and safety protocols before you arrive at the Campus. All guests will need to complete a health questionnaire prior to arrival. Please note that in the event of any delays in court construction the above scheduled Pickleball and Padel sessions may be cancelled.
Questions?
Email nationalcampusprograms@usta.com for any questions or for more information.