College MatchDay Returns
Watch in Person or Live on Tennis Channel
Brian Ormiston | January 23, 2019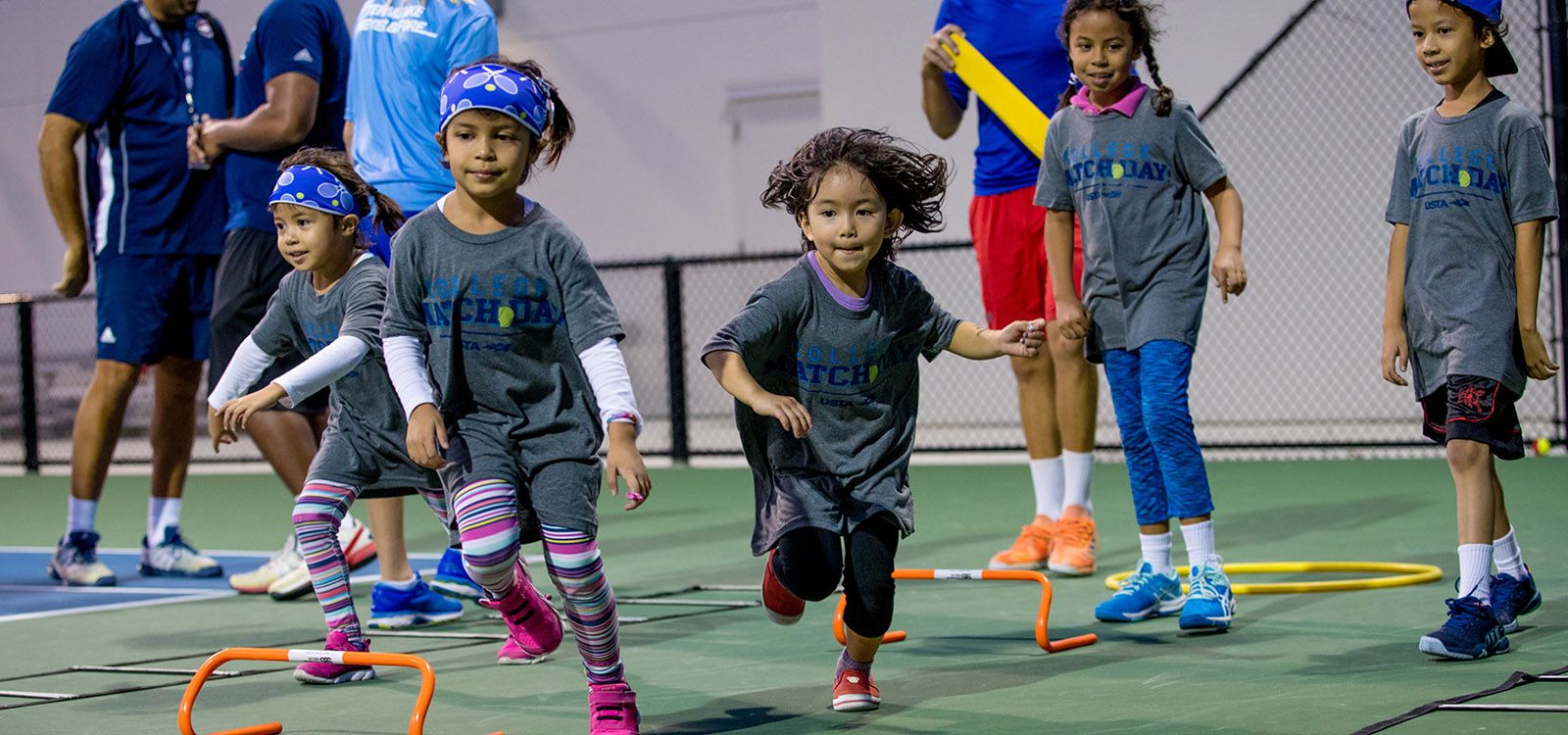 College MatchDay is fast approaching, and fans can now secure their complimentary tickets for the 2019 season. The festivities will begin on Saturday, Feb. 2, when the men of Florida and Florida State resume their rivalry at 6 p.m. at the USTA National Campus.
All College MatchDay events will air live nationally on Tennis Channel. Gates open one hour before match time, allowing fans to enjoy the family-friendly atmosphere, games, food, drinks and much more.
The USTA is also planning on providing some memorable promotions in 2019. Among the features to look forward to, pre-match fireworks are planned for Feb. 2, and the first 400 fans at the Air Force vs. Army match on Feb. 16 will receive a commemorative Air Force vs. Army tennis bobblehead.
Ticket Information
-Visit Ticketmaster.com for tickets.
-Fans must have an online ticket for admission to College MatchDay.
-We have reached our ticket capacity for the Feb. 2 College MatchDay event between Florida and Florida State.
-Fans are encouraged to arrive early as complimentary tickets guarantee entry to the Collegiate Center but do not guarantee a seat. Seats are available on a first-come, first-serve basis, and standing-room viewing will be available once the seats are full. 
-If inclement weather affects the match, it will be moved indoors and admission will be on a first-come, first-serve basis due to seating capacity.
-Parking is free.
2019 College MatchDay Schedule
-Saturday, Feb. 2 – 6 p.m. – Men – Florida vs. Florida State
-Saturday, Feb. 9 – 6 p.m. – Men – Duke vs. Tennessee
-Saturday, Feb. 16 – 4 p.m. – Men & Women – Air Force vs. Army
-Sunday, Feb. 24 – 5:30 p.m. – Women – UCF vs. Florida
-Sunday, March 3 – 5 p.m. – Men – Miami vs. UCF
Kids' clinics powered by Net Generation begin one hour prior to start time
Only the Feb. 16 event will be played on both sides of the Collegiate Center, all other events will be played on one side of the facility
Schedule subject to change
VIPs, Alumni and Sponsors
-Groups that would like to get involved with College MatchDay can contact Brian Ormiston in the USTA Collegiate Department at brian.ormiston@usta.com.