2021 Racquet War Tournament Series Orlando
Duos Earn Division Crowns
March 28, 2021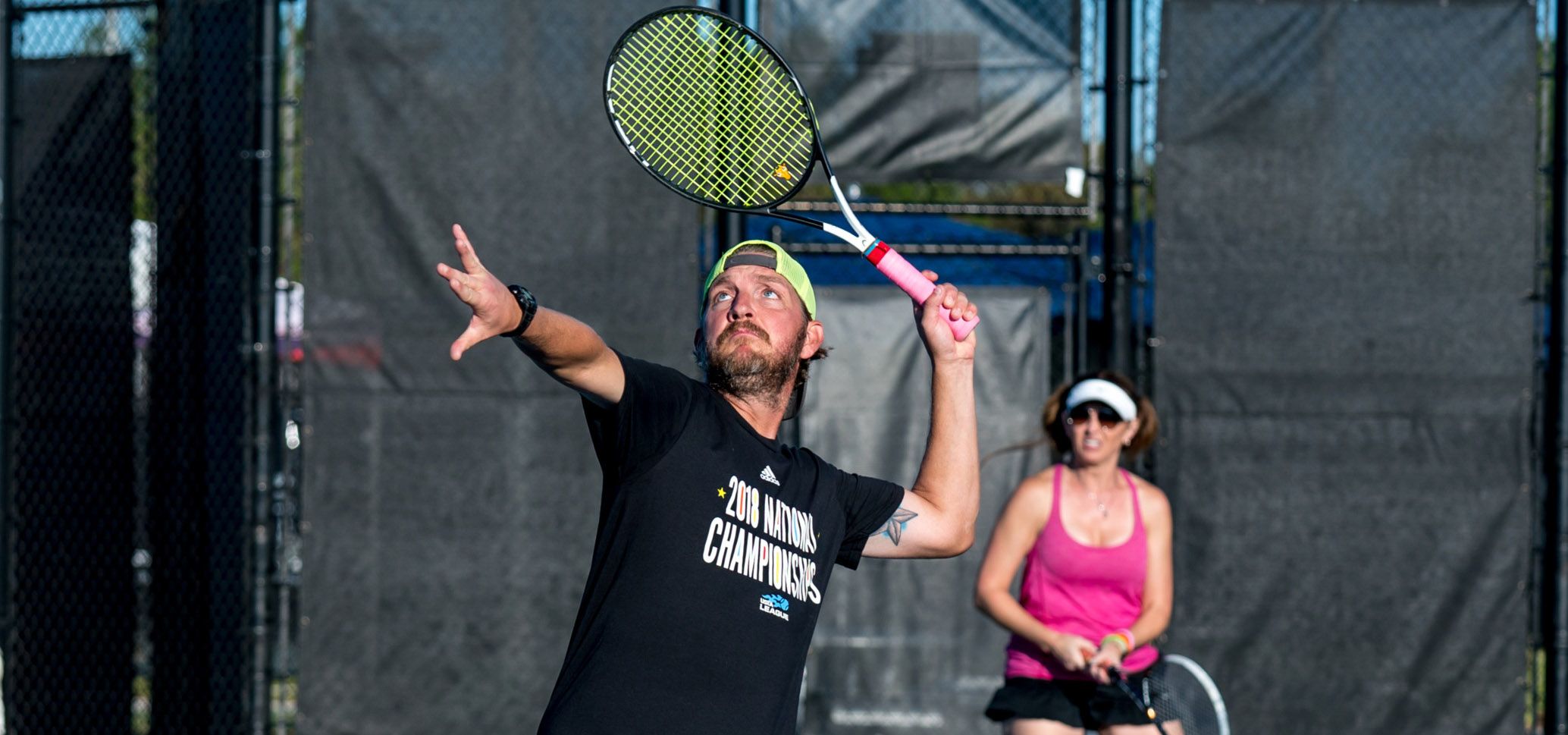 The 2021 Racquet War Tournament Series Orlando concluded Sunday afternoon at the USTA National Campus, as the divisional winners were crowned to close out the event.
Emerging victorious from the premier division of the women's A Bracket was the Sunshine State pairing of Maureen De Rossi (Orlando) and Jennifer Myers (Winter Haven). They were up against Claire Fitzgerald (Orlando) and Sherry Cassidy (Windermere) in the championship dual, which came in having dropped just six games in the previous two rounds. Ultimately, it would be De Rossi and Myers prevailing in a closely-contested 6-3, 6-4 result.
Proving to be the top tandems in the women's B Division I Bracket heading into Sunday, the showdown featuring Claire le Cheminant and Dana Keys of Mount Pleasant, S.C. taking on Samantha Moody (Rockledge) and LaRee Moody (St. Augustine) was decided in a match tiebreak. The team hailing from South Carolina had already displayed toughness in crucial moments by winning their first contest on Saturday after splitting sets, and they did so once again to clinch the division title, coming from behind for a 1-6, 6-4, 1-0 triumph.
Following a dominant performance on day two of the event, the mixed doubles team of Orlando residents Stuart and Denise Saiki capped off their weekend by taking home the A Division I crown. They lost a mere 11 games in their three matchups in the top division, including an impressive 6-1, 6-2 defeat of Carl and Susan Tika (Raleigh) in the final.
It was not an easy path to victory for Brandt and Jessica Butcher of Severna Park, Md.; however, they managed to battle their way to a 3-0 record in the Mixed B Division I Bracket to earn the title. Coming in with one win under their belt, they downed Peter and Lee Leerdam (Maitland) 6-4, 6-4 Sunday morning before stepping back onto the court for an extended 6-3, 3-6, 1-0 effort against Tampa's Joy and David Allee.
The Tournament Series uses the Waterfall format, with every team playing two no-ad, eight-game pro sets on Friday in their respective Draw before being placed in a division based on the result of those two contests. All matches played on Saturday and Sunday will use regular scoring and be the best two-of-three sets with a match tiebreak in lieu of a full third set.
Racquet War was started in 2009 by Oakley Foy and Robin Barringer. Foy developed the Waterfall Bracket format with the players in mind, allowing everyone to play with the partner of their choice regardless of rating.
For more information on the 2021 Racquet War Tournament Series Orlando, click here.