Summer Morning Programs are NOW OPEN for registration! Take a look at our junior level player offerings. We can't wait to see you on the court this summer!!
✕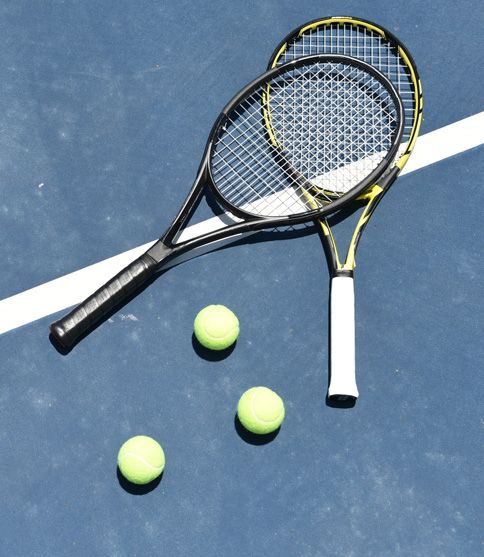 Thank you and see you on the courts!
Follow USTA for exclusive tips, access and more.
Tennis is calling on new and novice adult players to get on the court. "Let's Tennis, Lake Nona" is a great opportunity to discover the sport and its many benefits - fun with family and friends, plus its really good for you, both physically and mentally. Sign-up with a friend and get started today!
*NOTICE 9/8/2022: Due to a high volume of registrations, only a select number of dates are available for sign ups. if you are interested in registering for Let's Tennis Lake Nona, please call our programming office at 407-675-2504.
When: Sep. 6 - Oct. 5, 2022. Day, evening, and weekend classes are available.
Where: USTA National Campus, 10000 USTA Boulevard, Orlando, FL 32827
Who: Brand new and novice players ages 18+. 
Registration: Advanced registration is required for all clinics.
Cost: $50 flat rate includes any or all of the sessions during the designated time period. 
Attire: Come dressed in comfortable tennis shoes, and bring a racquet. If you do not have one - no worries - you can borrow one from us!
Refunds: Unfortunately, no refunds or makeups are available for any missed classes or weather-related cancellations.
If you are a new guest to the National Campus, please create a profile on our registration platform. Feel free to call 407-675-2500 for assistance during the registration process. 
If you are an intermediate or advanced tennis player, or ages 5 - 17, we have something for you at the USTA National Campus! Please click here to learn more about our existing programming options. All aces and all ages welcome.
LET'S TENNIS LAKE NONA KICK OFF EVENT!
US OPEN WATCH PARTY @ BOXI PARK 
In collaboration with Tavistock and Boxi Park, we are bringing the US Open to Lake Nona! Come join us for the biggest tennis event of the year!
When: September 5, 2022 from 4pm - 9pm
Where: Boxi Park, 6877 Tavistock Lakes Blvd, Orlando, FL 32827
What: A FREE family-friendly viewing party of the US Open matches with giveaways, pop-up tennis court activations, Honey Deuces, and more!
Who: All are welcome at this FREE public event!