Xavier (La.), B-CU Claim HBCU Titles
Annual event visited the National Campus Sept. 20-22.
September 24, 2018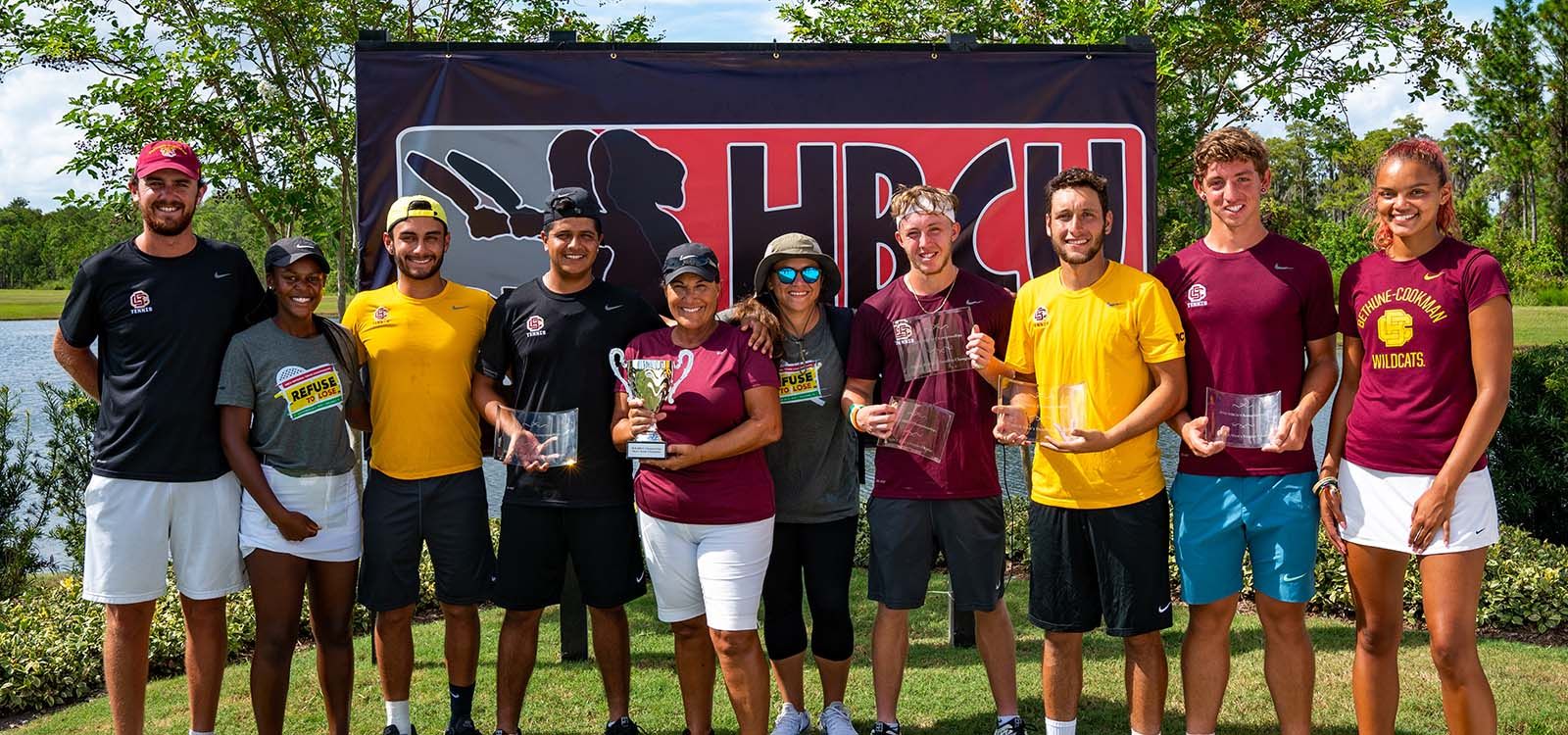 Making its USTA National Campus debut, the 18th annual HBCU National Tennis Championships crowned winners on Saturday, Sept. 22. Xavier (La.) edged Morgan State by one point for the women's trophy, while Bethune-Cookman impressed on the men's side with a five-point advantage over the runner-up.
A total of 21 college tennis programs participated, with 11 women's teams and 10 men's teams in action during the three-day event. Players were separated into singles and doubles brackets, and earned points for their team each time they advanced.
The event also featured a career seminar, player dinners, an alumni battle and activities.
Click here for more on the HBCU Championships.
2018 HBCU National Tennis Championships Winners
Women – Top Three Teams
1. Xavier (La.) – 19 points
2. Morgan State – 18 points
3. Florida A&M – 14 points
Women – Singles A
Lucia Solis (Jackson State)
Women – Singles A Consolation
Fabiana Ramirez (North Carolina A&T)
Women – Singles B
Michelle Ncube (Bethune-Cookman)
Women – Singles B Consolation
Rachel Harden (Florida A&M)
Women – Singles C
Yi Chen Pao (Xavier)
Women – Singles C Consolation
Ariel Dickson (Jackson State)
Women – Doubles A
Farah Baklouti / Borodii Mariia (Xavier)
Women – Doubles B
Charlene Goreau / Yi Chen Pao (Xavier)
Men – Top Three Teams
1. Bethune-Cookman – 25 points
2. Xavier (La.) – 20 points
3. N.C. Central – 17 points
Men – Singles A
Gabriel Francesco Cucalon Jacques (N.C. Central)
Men – Singles A Consolation
Nihit Rawal (Morgan State)
Men – Singles B
Victor Manuel Bravo (Bethune-Cookman)
Men – Singles B Consolation
Diego Leal (Shaw)
Men – Singles C
Serhii Kharchev (Morgan State)
Men – Singles C Consolation
Chris Anders (Xavier)
Men – Doubles A
Shaikh Abdullah / Santiago Perez (Xavier)
Men – Doubles B
Victor Araujo Vialogo de Castro (Bethune-Cookman)