All guests must fill out a health questionnaire before entering the facility.
✕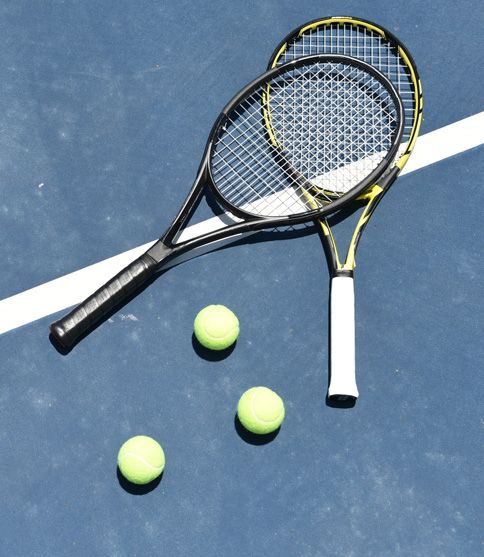 Thank you and see you on the courts!
Follow USTA for exclusive tips, access and more.
Watch Now
Due to technical issues, live-streaming on some courts may be unavailable. We are working to have the issues resolved quickly and apologize for the inconvenience.
Below is a complete list of matches currently on court. Please refresh this page manually for an updated list. For mobile users, scroll horizontally to access links.
HAR-TRU
USTA FL 65 & Over Sectional Championships
Saturday, April 17th
Court Number
Dual Matches
Live Stream 
Live Scoring 
Court 1
No matches
WATCH
N/A
Court 2
No matches
WATCH
N/A
Court 3
No matches
WATCH
N/A
Court 4
7:30 AM Marion vs. Duval 6.0 First Doubles 
9:30 AM Pinellas vs. Sarasota 8.0 First Doubles
11:30 AM Leon vs. Duval 6.0 First Doubles
1:30 PM Hillsborough vs. Pinellas 8.0 First Doubles
3:30 PM Leon vs. Marion 6.0 First Doubles
WATCH
N/A
Court 5
7:30 AM Marion vs. Duval 6.0 Second Doubles 
9:30 AM Pinellas vs. Sarasota 8.0 Second Doubles
11:30 AM Leon vs. Duval 6.0 Second Doubles
1:30 PM Hillsborough vs. Pinellas 8.0 Second Doubles
3:30 PM Leon vs. Marion 6.0 Second Doubles
WATCH
N/A
Court 6
7:30 AM Marion vs. Duval 6.0 Third Doubles
9:30 AM Pinellas vs. Sarasota 8.0 Third Doubles
11:30 AM Leon vs. Duval 6.0 Third Doubles
1:30 PM Hillsborough vs. Pinellas 8.0 Third Doubles
3:30 PM Leon vs. Marion 6.0 Third Doubles
WATCH
N/A
Court 7
7:30 AM Hillsborough vs. Marion 7.0 First Doubles 
9:30 AM Marion vs. Hillsborough 8.0 First Doubles
11:30 AM Collier vs. Hillsborough 7.0 First Doubles
1:30 PM Sarasota vs. Collier 8.0 First Doubles
3:30 PM Duval vs. Pinellas 7.0 First Doubles
WATCH
N/A
Court 8

7:30 AM Hillsborough vs. Marion 7.0 Second Doubles 
9:30 AM Marion vs. Hillsborough 8.0 Second Doubles
11:30 AM Collier vs. Hillsborough 7.0 Second Doubles
1:30 PM Sarasota vs. Collier 8.0 Second Doubles
3:30 PM Duval vs. Pinellas 7.0 Second Doubles
WATCH
N/A
Court 9
7:45 AM Collier vs. Sarasota 7.0 First Doubles
9:45 AM Collier vs. Marion 7.0 First Doubles
11:45 AM Duval vs. Collier 7.0 First Doubles
1:45 PM Hillsborough vs. Collier 7.0 First Doubles
WATCH
N/A
Court 10
7:45 AM Pinellas vs. Duval 7.0 First Doubles
9:45 AM IRMSL vs. Hillsborough 7.0 First Doubles
11:45 AM Sarasota vs. Pinellas 7.0 First Doubles
1:45 PM Marion vs. IRMSL 7.0 First Doubles
WATCH
N/A
Court 11
7:45 AM Pinellas vs. Duval 7.0 Second Doubles
9:45 AM IRMSL vs. Hillsborough 7.0 Second Doubles
11:45 AM Sarasota vs. Pinellas 7.0 Second Doubles
1:45 PM Marion vs. IRMSL 7.0 Second Doubles
WATCH
N/A
Court 12
7:45 AM Pinellas vs. Duval 7.0 Third Doubles
9:45 AM IRMSL vs. Hillsborough 7.0 Third Doubles
11:45 AM Sarasota vs. Pinellas 7.0 Third Doubles
1:45 PM Marion vs. IRMSL 7.0 Third Doubles
WATCH
N/A
Court 13
7:30 AM Collier vs. Duval 7.0 First Doubles
9:30 AM Collier vs. Escambia 8.0 First Doubles
11:30 AM Pinellas vs. Marion 7.0 First Doubles
1:30 PM Escambia vs. Marion 8.0 First Doubles
WATCH
N/A
Court 14
7:30 AM Collier vs. Duval 7.0 Second Doubles
9:30 AM Collier vs. Escambia 8.0 Second Doubles
11:30 AM Pinellas vs. Marion 7.0 Second Doubles
1:30 PM Escambia vs. Marion 8.0 Second Doubles
WATCH
N/A
Court 15
7:30 AM Collier vs. Duval 7.0 Third Doubles
9:30 AM Collier vs. Escambia 8.0 Third Doubles
11:30 AM Pinellas vs. Marion 7.0 Third Doubles
1:30 PM Escambia vs. Marion 8.0 Second Doubles
WATCH
N/A
Court 16
7:30 AM Hillsborough vs. Marion 7.0 Third Doubles
9:30 AM Marion vs. Hillsborough 8.0 Third Doubles
11:30 AM Collier vs. Hillsborough 7.0 Third Doubles
1:30 PM Sarasota vs. Collier 8.0 Third Doubles
3:30 PM Duval vs. Pinellas 7.0 Third Doubles
WATCH
N/A
Court 17
7:45 AM Collier vs. Sarasota 7.0 Second Doubles
9:45 AM Collier vs. Marion 7.0 Second Doubles
11:45 AM Duval vs. Collier 7.0 Second Doubles
1:45 PM Hillsborough vs. Collier 7.0 Second Doubles
WATCH
N/A
Court 18
7:45 AM Collier vs. Sarasota 7.0 Third Doubles
9:45 AM Collier vs. Marion 7.0 Third Doubles
11:45 AM Duval vs. Collier 7.0 Third Doubles
1:45 PM Hillsborough vs. Collier 7.0 Third Doubles
WATCH
N/A
Court 19
8:00 AM Okaloosa/Walton/Bay vs. Polk 8.0 First Doubles 
10:00 AM Marion vs. Hillsborough 8.0 First Doubles
12:00 PM Pinellas vs. Okaloosa/Walton/Bay 8.0 First Doubles
2:00 PM Duval vs. Marion 8.0 First Doubles 
WATCH
N/A
Court 20
8:00 AM Okaloosa/Walton/Bay vs. Polk 8.0 Second Doubles 
10:00 AM Marion vs. Hillsborough 8.0 Second Doubles
12:00 PM Pinellas vs. Okaloosa/Walton/Bay 8.0 Second Doubles 
2:00 PM Duval vs. Marion 8.0 Second Doubles
WATCH
N/A
Court 21
8:00 AM Okaloosa/Walton/Bay vs. Polk 8.0 Third Doubles
10:00 AM Marion vs. Hillsborough 8.0 Third Doubles
12:00 PM Pinellas vs. Okaloosa/Walton/Bay 8.0 Third Doubles
2:00 PM Duval vs. Marion 8.0 Third Doubles
WATCH
N/A
Court 22
8:00 AM Collier vs. Pinellas 8.0 First Doubles
10:00 AM Broward vs. Duval 8.0 First Doubles
12:00 PM Polk vs. Collier 8.0 First Doubles
2:00 PM Hillsborough vs. Broward 8.0 First Doubles
WATCH
N/A
Court 23
8:00 AM Collier vs. Pinellas 8.0 Second Doubles
10:00 AM Broward vs. Duval 8.0 Second Doubles
12:00 PM Polk vs. Collier 8.0 Second Doubles
2:00 PM Hillsborough vs. Broward 8.0 Second Doubles
WATCH
N/A
Court 24
8:00 AM Collier vs. Pinellas 8.0 Third Doubles
10:00 AM Broward vs. Duval 8.0 Third Doubles
12:00 PM Polk vs. Collier 8.0 Third Doubles
2:00 PM Hillsborough vs. Broward 8.0 Third Doubles
WATCH
N/A
Court 25
No matches
WATCH
N/A
Court 26
No matches
WATCH
N/A
Court 27
No matches
WATCH
N/A
Court 28
No matches
WATCH
N/A
Court 29
No matches
WATCH
N/A
Court 30
No matches
WATCH
N/A
Court 31
No matches
WATCH
N/A
Court 32
No matches
WATCH
N/A
 
 
What's Happening Around The Campus