2018 USTA February National Level 2
Top Juniors in Boys' and Girls' 18s Return to Campus
February 9, 2018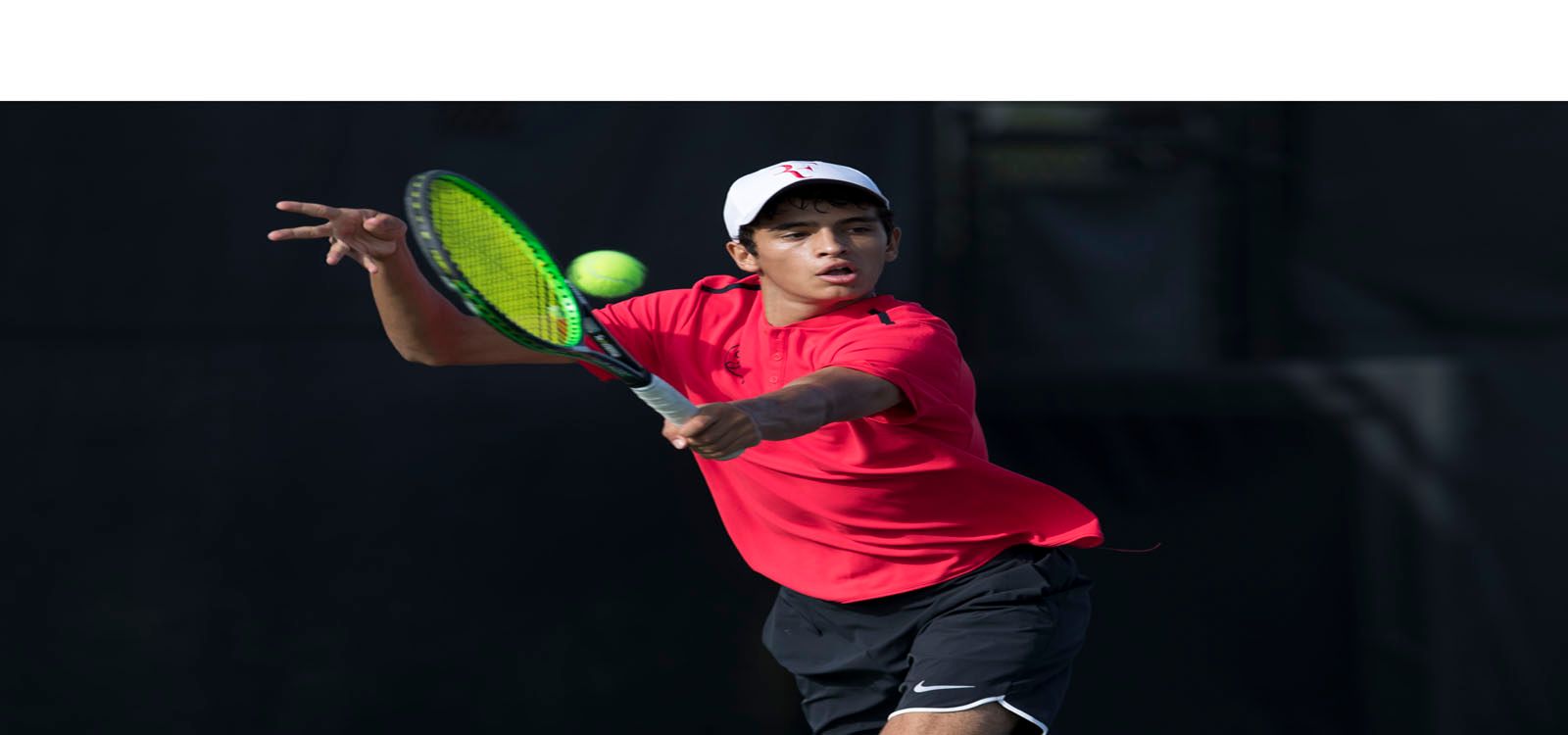 The first USTA national junior tournament on the 2018 schedule to be held at the USTA National Campus, the USTA February National Level 2 is set to get started Saturday morning with play continuing through Monday afternoon. Top junior players in the boys' and girls' 18s division will compete in singles and doubles. The two singles draws will be composed of 32 players while the doubles draws will feature 16 duos each.
Noah Schachter of the USTA Florida Section comes in at the No. 1 seed on the boy's side. He has had a tremendous start to 2018, claiming fifth in the boys' 18s singles draw at the USTA National Winter Championships held on Campus before taking the crown at a Level 3 event last month. At the Level 3, Schachter did not drop a set en route to the title. JJ Mercer from the USTA Midwest Section is seeded second following his run to the semifinals of a Midwest Level 1 event in January. Henry Patrick Cacciatore (third) and Matthew Segura (fourth), both hailing from the Florida Section, round out the top four seeds on the boys side.
USTA Midwest's Anika Yarlagadda earned the top seed in the girls' singles draw. She last competed in Winter Nationals, where she took both the top seed and the eventual champion to three sets before coming up short. She did claim a fourth-place finish at the prestigious event. Eastern's Sonia Tartakovsky is seeded No. 2 after winning the title at the Greensboro Indoor Top 16 to close out the month of January. The third seed is 2017 Orange Bowl doubles finalist Briana Crowley from USTA Midwest while USTA Florida's Alana Wolfberg, the 2017 USTA Florida Bobby Curtis singles champion in the girls' 18s, is the No. 4 seed.
USTA Midwest duo Robert Cash and JJ Mercer have been slated as the top seed of the boys' doubles draw. Cash and Mercer had success playing together over the course of 2017, including winning an ITF event in Atlanta in the month of October. Twin brothers Harry and Grey Cacciatore of the Florida Section are seeded second.
In the girls' doubles draw, Clarissa and Christina Hand from USTA Middle States come in as the top seeds. They last teamed up to reach the championship match in the girls' 18s doubles draw of Winter Nationals where they were defeated by the tournament's top-seeded tandem. Crowley and Wolfberg will be in action together in doubles, where they are the No. 2 seeds.
Play begins at 9 a.m. on Saturday morning. For draws, complete results and daily match times from the 2018 USTA February National Level 2, click here.