2019 College MatchDay
All five events to be televised live on Tennis Channel starting Feb. 2.
Brian Ormiston | October 18, 2018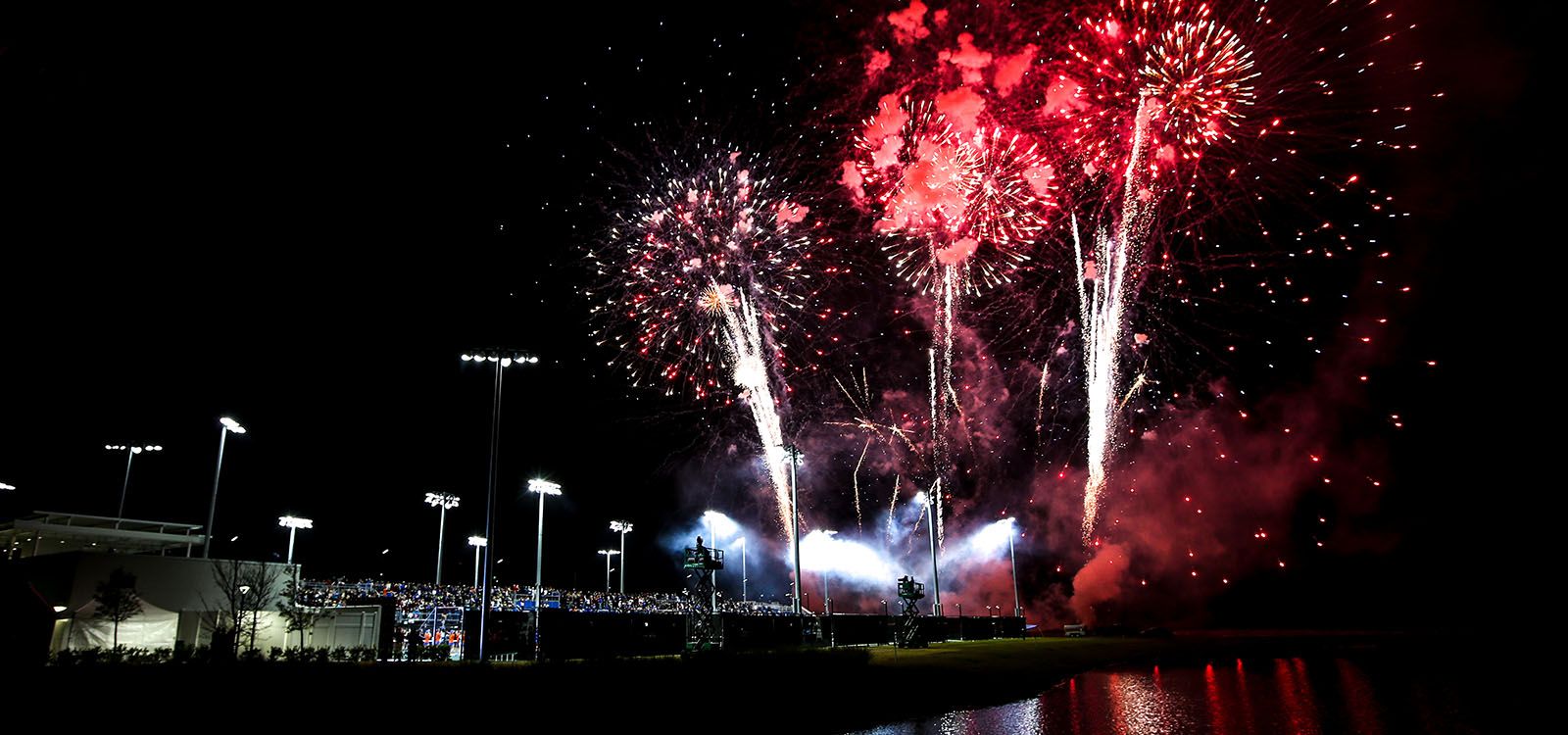 College MatchDay is back at the USTA National Campus for 2019, with five events set to be featured live on Tennis Channel. It will be the second consecutive season in which Tennis Channel will air the College MatchDay series.
The schedule kicks off Saturday, Feb. 2, when the rivalry continues between the men of Florida and Florida State. The Campus also will be honored to host its first military match when both the men and women of Air Force collide with Army on Feb. 16. 
2019 College MatchDay Schedule
Saturday, Feb. 2 – 6 p.m. – Men – Florida vs. Florida State
Saturday, Feb. 9 – 6 p.m. – Men – Duke vs. Tennessee
Saturday, Feb. 16 – 4 p.m. – Men/Women – Air Force vs. Army
Sunday, Feb. 24 – 5:30 p.m. – Women – Florida vs. UCF
Sunday, March 3 – 5 p.m. – Men – Miami (Fla.) vs. UCF
Fans MUST have a ticket for entry, and complimentary tickets can be acquired by clicking on Ticketmaster.com. Tickets are available starting Jan. 3.
An average of more than 1,000 fans attended College MatchDay events in 2018, highlighted by a turnout of 1,917 spectators for Florida vs. Florida State, and 1,325 fans for Michigan vs. UCF. Those were the two highest-attended college tennis matches of the regular season in the country.
College MatchDay, which was created in 2013, will be in its third season at the Campus in Orlando. The marquee event provides a bowl-game atmosphere, with family-friendly experiences such as games, activities and kids clinics on offer.
For alumni, groups, VIPs and sponsors who would like to get involved in 2019, contact Brian Ormiston in the USTA Collegiate Department at brian.ormiston@usta.com.