2019 NCAA Singles & Doubles Champions
Miami, South Carolina earn singles crowns while UCLA sweeps the doubles titles. 
USTA Staff | May 25, 2019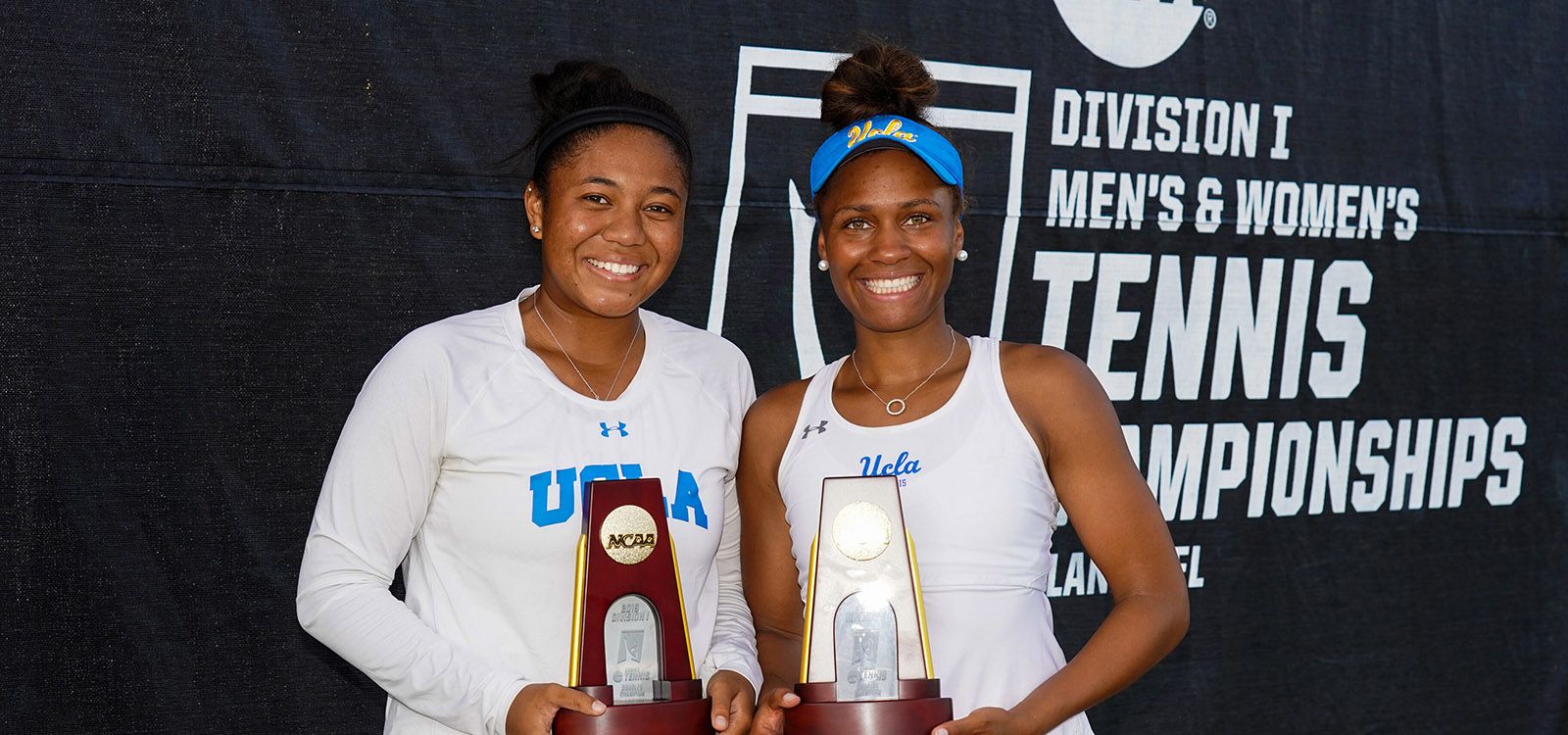 An unforgettable 2019 NCAA Championships concluded on May 25 at the USTA National Campus with the singles and doubles titles being awarded. Miami's Estella Perez-Somarriba topped Georgia's Katarina Jokic in the women's singles final, 6-7, 6-2, 6-3, after South Carolina's Paul Jubb defeated Mississippi State's Nuno Borges in the men's final, 6-3, 7-6.
In doubles action, it was a sweep for the UCLA Bruins. Gabby Andrews and Ayan Broomfield edged Michigan's Brienne Minor and Kate Fahey, 5-7, 7-6, (11-9) in a women's thriller, and Maxime Cressy and Keegan Smith got past Alabama's Patrick Kaukovalta and Mazen Osama, 6-3, 6-4.
The individuals capped off a 10-day event that opened with the team tournament which witnessed the Stanford women and Texas men capture this year's titles.
For a multimedia look at the singles and doubles action, see below, and follow @NCAATennis and @USTA on social media for highlights from the entire NCAA Championships.