Tough Tennis Claims Academy Cup
Naples-based academy secures the 2019 hardware over Midtown.
Brian Ormiston | September 8, 2019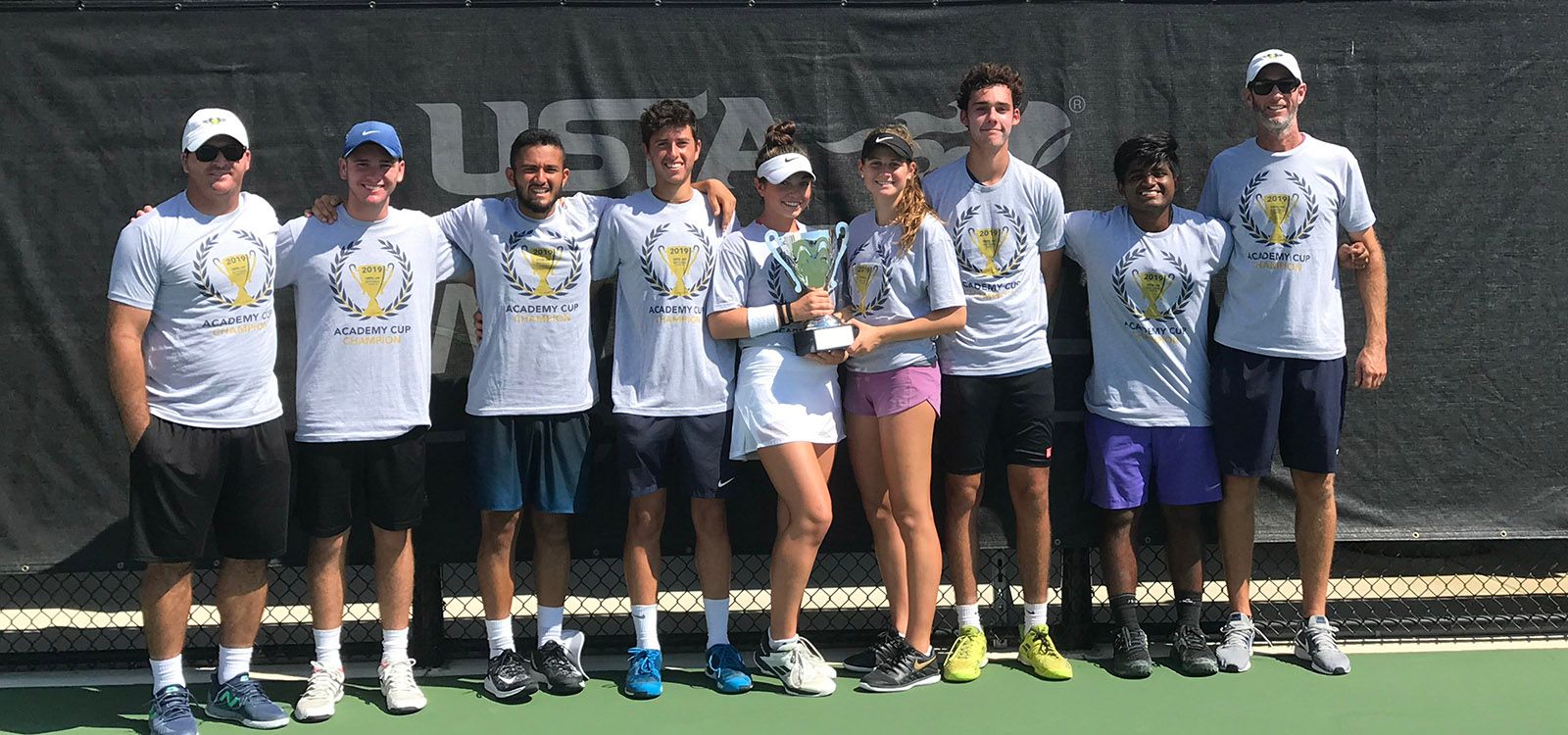 One of the most creative events at the USTA National Campus returned with the Academy Cup from Sept. 6-8. Eight tennis academies converged on Orlando in a college-style format to battle for bragging rights.
The format featured academies with a mix of both boys and girls playing six singles matches simultaneously, and if they were tied at 3-3, doubles would decide the team winner. After group play, the top two academies advanced to the championship match.
The inaugural winner of the Academy Cup in 2018 was Saddlebrook, but it was a different story in 2019. After two days of round-robin group play, Tough Tennis (Naples, Fla.) and Midtown (Weston, Fla.) collided in the championship match. Even though Midtown won at the top two singles positions, it was Tough Tennis earning wins at the final four spots to ultimately hoist the cup itself with a 4-2 overall victory. Tough finished with a perfect 4-0 team record.
"This is an awesome event because the majority of our kids are looking to play college tennis at some point, so the team format is huge to be able to play singles and doubles, and the idea that if you win, you go and support your team, and if you lose, you go and support your team," said Evan Austin, co-director of Tough Tennis Academy. "It's gearing them to get used to what college tennis is going to be like. So we enjoy these types of events and look forward to doing it more often."
Universal Tennis Academy from Atlanta was the newest edition to the field this year. For a full list of academies that competed, check out the breakdown below:
2019 Academy Cup Teams
Celsius
Midtown
Monteverde
Saddlebrook
Sanchez-Casal
Tough Tennis
Universal Tennis
USTA