College Combine Presented by adidas
Annual recruiting event is held at the USTA National Campus from June 16-20.
Brian Ormiston | March 4, 2019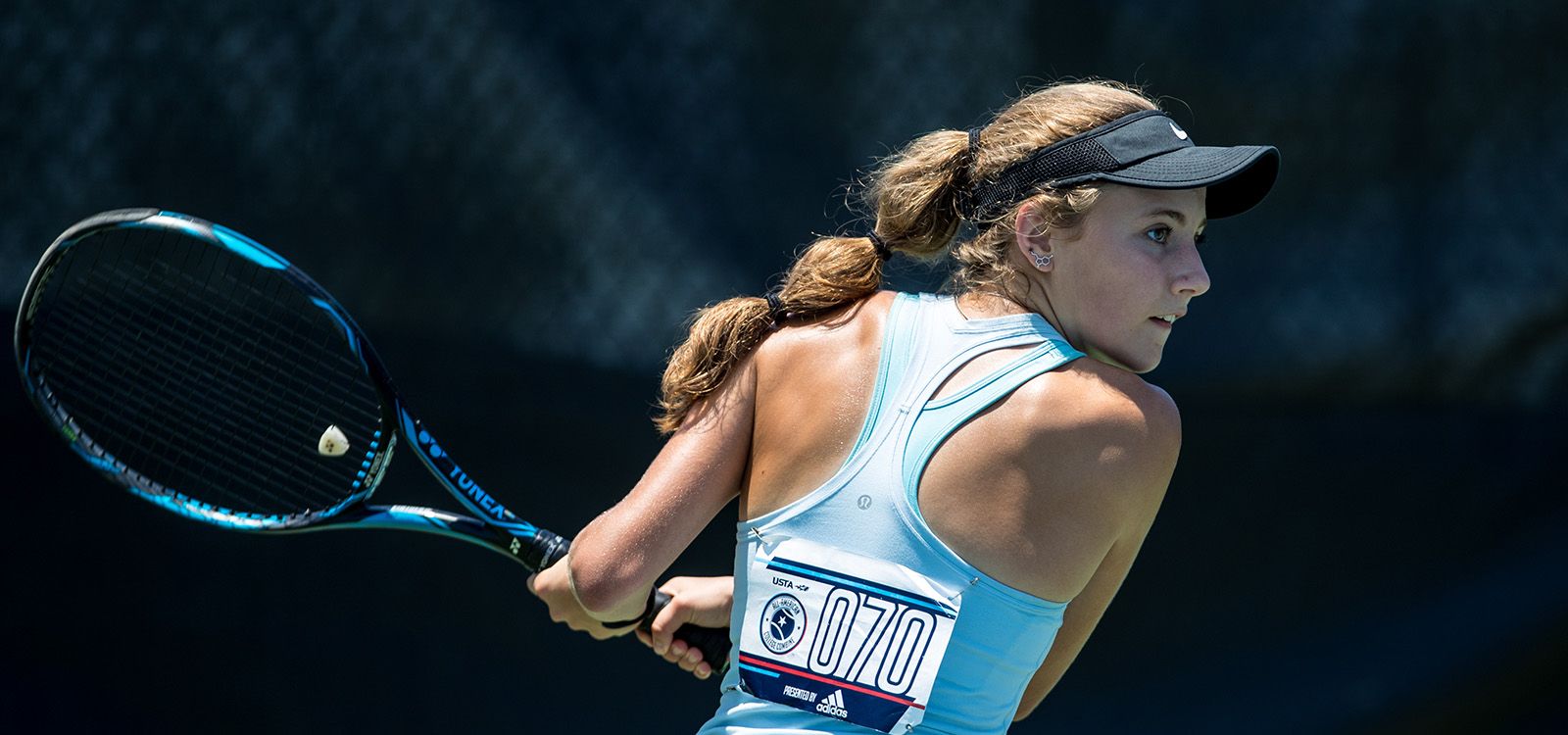 The USTA All-American College Combine presented by adidas returns in 2019 at the USTA National Campus in Orlando. The third edition of the Combine will take place from June 16-20, with singles match-play winners receiving a main-draw wild card into an upcoming USTA Pro Circuit $15,000 event.
Registration opens at https://www.myutr.com/events/3506 on March 25 and closes on June 3. The cost to participate is $325 per player. Players can also purchase recruiting video packages, courtesy of BirdsEyeSports.
Last year's Combine sold out, so it is recommended to book your spot early.
About the Event
The Combine is an opportunity for American junior boys and girls of all levels who have the goal of playing college tennis in mind. It will allow them to showcase their athleticism and tennis skills for college coaches from all over the country.
As of February 2019, 51 participants from the previous two Combines have since joined a college tennis program, signed a National Letter of Intent (NLI) or given a verbal commitment. The majority of Combine players are still in the recruiting stages, as they continue to have successful junior careers.
Event Guide
Check out our event guide to learn even more about the Combine, the format, special guests, travel information and much more.
Schedule
Check-in takes place on June 16 from 12-2:30 p.m., as well as on June 17 from 8 a.m.-1:30 p.m.
Sunday, June 16 – Optional day for players interested in doubles. Match play will take place from 3-7 p.m.
Monday, June 17 – Racquet education, fitness testing, welcome reception, parents' information session
Tuesday, June 18 – Racquet education, singles match play, USTA PD coaching education, high school coaches' night
Wednesday, June 19 – Singles match play
Thursday, June 20 – Tournament shootouts
*Schedule subject to change