2019 USTA College Combine
Third-annual event brought juniors and college coaches together at the Campus. 
Brian Ormiston | June 24, 2019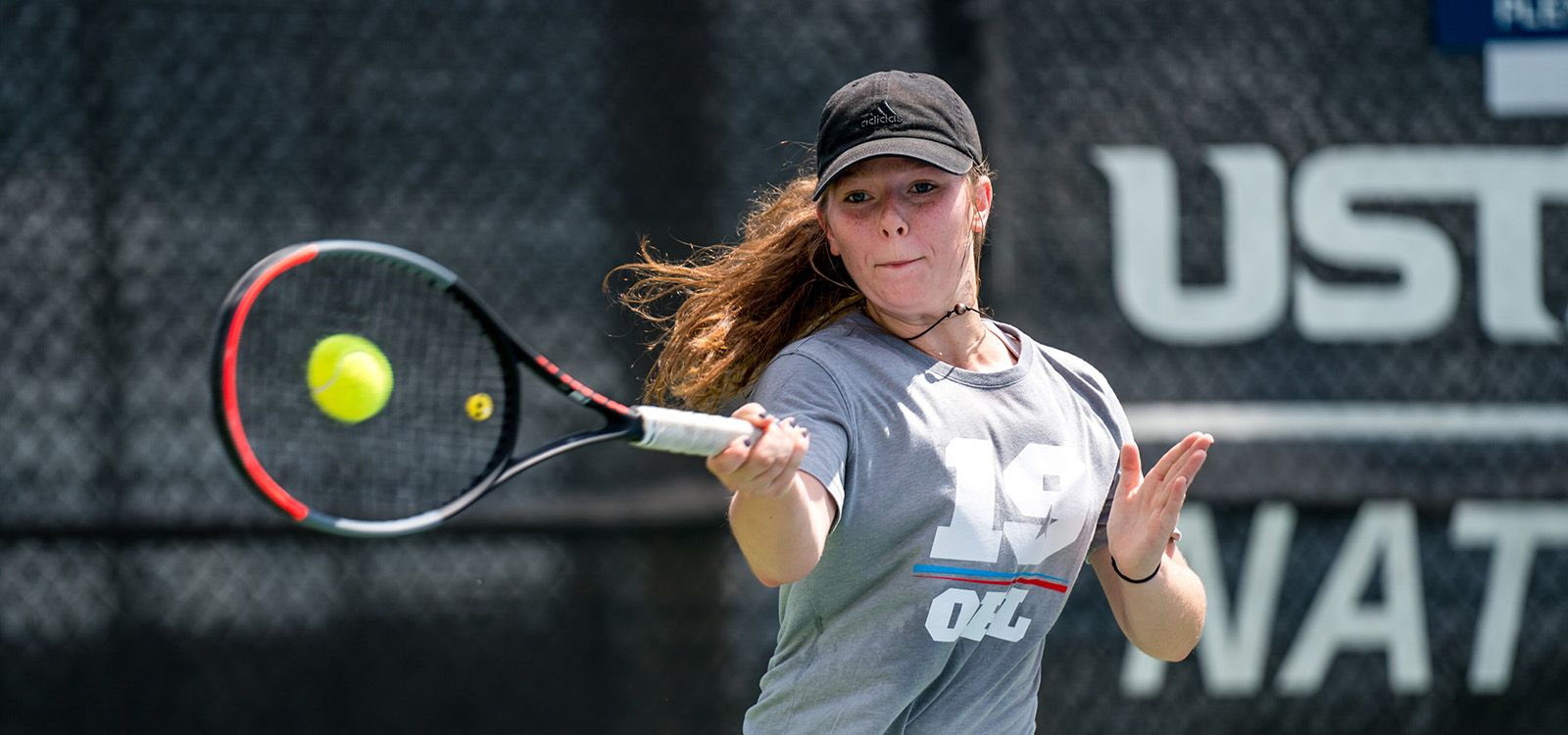 Players and coaches from all over the country visited the USTA National Campus in June for the third-annual USTA All-American College Combine presented by adidas.
More than 125 juniors took part in fitness tests, a player party, education sessions, doubles matches and singles matches, while parents sat down with USTA staff and college coaches as well to learn about the college process. USTA Player Development also conducted sessions for coaches of all levels.
In the end, Mya Spencer (Temple Hills, Md.) and Tauheed Browning Jr. (Philadelphia, Pa.) captured the girls and boys titles. By winning the match-play portion of the Combine, they received a main draw wild card into an ITF World Tennis Tour $15K tournament. The overall fitness test winners were Carly Earnhardt (Mt. Juliet, Tenn.) and Carsten Balao (Windermere, Fla.).
All four match-play finalists are part of the USTA Foundation's National Junior Tennis and Learning (NJTL) programs.
2019 USTA All-American College Combine presented by adidas – Results
Girls
Match Play – Mya Spencer (Temple Hills, Md.)
Overall Fitness Tests – Carly Earnhardt (Mt. Juliet, Tenn.)
20-Yard Dash – Grace Hurt (Oxford, Fla.)
Spider Agility – Kylin Sadler (Smyrna, Ga.)
30-Second First Step – Mary Brumfield (Bradenton, Fla.)
Horizontal Jump – Kylin Sadler (Smyrna, Ga.)
Vertical Jump – Sara De Oliveira (Bradenton, Fla.)
Medicine Ball Forehand – Mary Brumfield (Bradenton, Fla.)
Medicine Ball Backhand – Mary Brumfield (Bradenton, Fla.)
Boys
Match Play – Tauheed Browning Jr. (Philadelphia, Pa.)
Overall Fitness Tests – Carsten Balao (Windermere, Fla.)
20-Yard Dash – Cesar De Jesus (San Juan, P.R.)
Spider Agility – Cameron Luhring (Parkersburg, Iowa)
30-Second First Step – Eric McCann (Vero Beach, Fla.)
Horizontal Jump – Carsten Balao (Windermere, Fla.)
Vertical Jump – Brady Todd (Buford, Ga.)
Medicine Ball Forehand – Peyton Gatti (Whispering Pines, N.C.)
Medicine Ball Backhand – Carsten Balao (Windermere, Fla.)