College Spotlight at the Campus
Nine Top-25 programs battled in an individual event, Sept. 27-29.
Brian Ormiston | September 29, 2019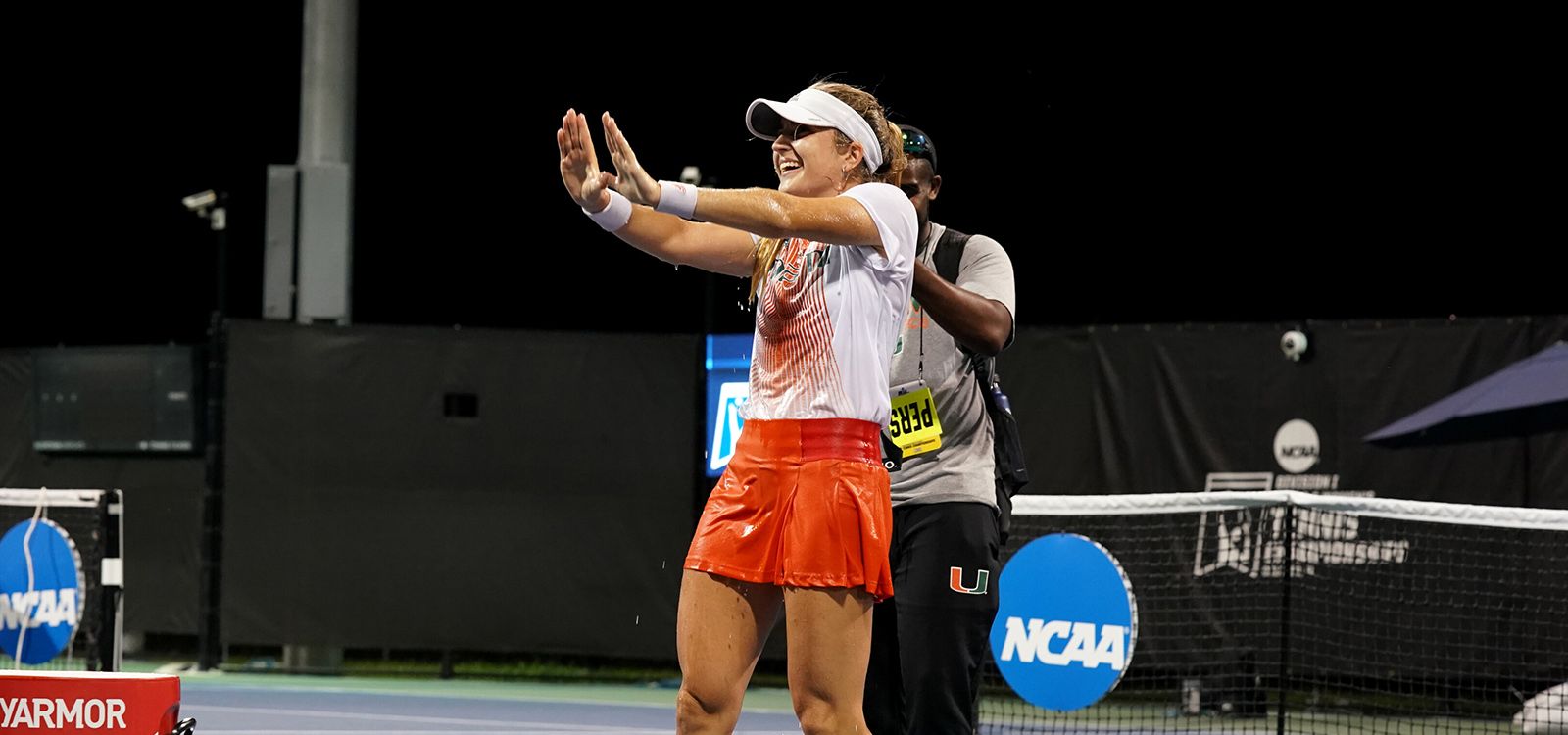 Some of the best women's college players in the country clashed at the USTA National Campus for the USTA Fall Ranked Spotlight, Sept. 27-29.
The USTA partnered with NC State and UCF to host the tournament, which featured a 32-player singles draw as well as some exciting doubles matches.
All nine participating schools finished in the Top 25 of the Tennis Channel/USTA College Tennis rankings at the end of the 2019 spring season. Those schools included: No. 5 South Carolina, No. 10 Oklahoma State, No. 13 UCF, No. 15 NC State, No. 18 Miami, No. 20 Tennessee, No. 21 Florida, No. 23 Virginia and No. 24 Ohio State.
Miami's Estela Perez-Somarriba returned to the USTA National Campus, just a few months after claiming the 2019 NCAA Division I women's singles title. She proceeded to win five more matches en route to the Spotlight crown, defeating Ohio State's Shiori Fukuda in the finals, 6-7(2), 6-2, 7-5. A senior, Perez-Somarriba completed her career with a perfect 13-0 singles record at the USTA National Campus.
In all, there were 19 players ranked in the 2019-20 Preseason ITA Division I Women's Individual Singles Rankings who were in action in Orlando.
Returning home to Orlando was Oklahoma State freshman Alana Wolfberg. A product of Timber Creek High School, Wolfberg set a Florida High School Athletic Association record by claiming four FHSAA singles titles in four years, breaking the mark set by the great Chris Evert. Wolfberg posted her first career doubles win and singles victory in the Spotlight.
Meanwhile, there were several student-athletes participating in the Spotlight who competed in the 2019 NCAA Division I Women's Doubles Championship, highlighted by Rogers and partner Alana Smith who advanced to the quarterfinals. That duo entered the weekend ranked No. 1 in the ITA preseason chart, and eventually won both their matches.