Texas, Florida Enter the Semifinals
Photos from the evening matches in Orlando.
May 20, 2021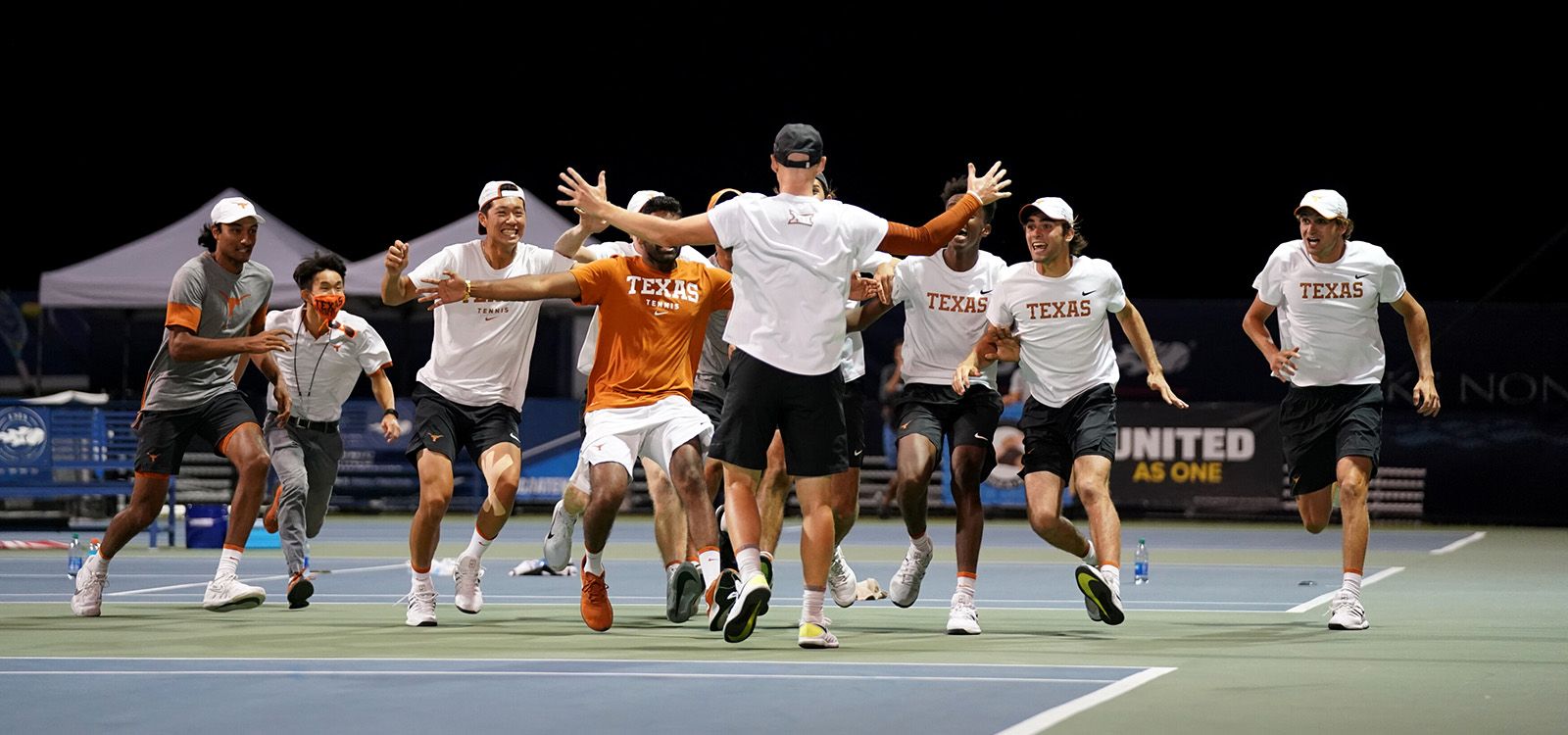 The final two men's teams locked up semifinals berths in the 2021 NCAA Championships on May 20, when Texas won a heart-pounder over USC, 4-3, and Florida knocked out fellow SEC foe Texas A&M, 4-1.
View some of the top pics of the action right here.