2021 NCAA Coverage
Tune in to Tennis Channel and the TennisONE App to follow this year's tournament.
May 13, 2021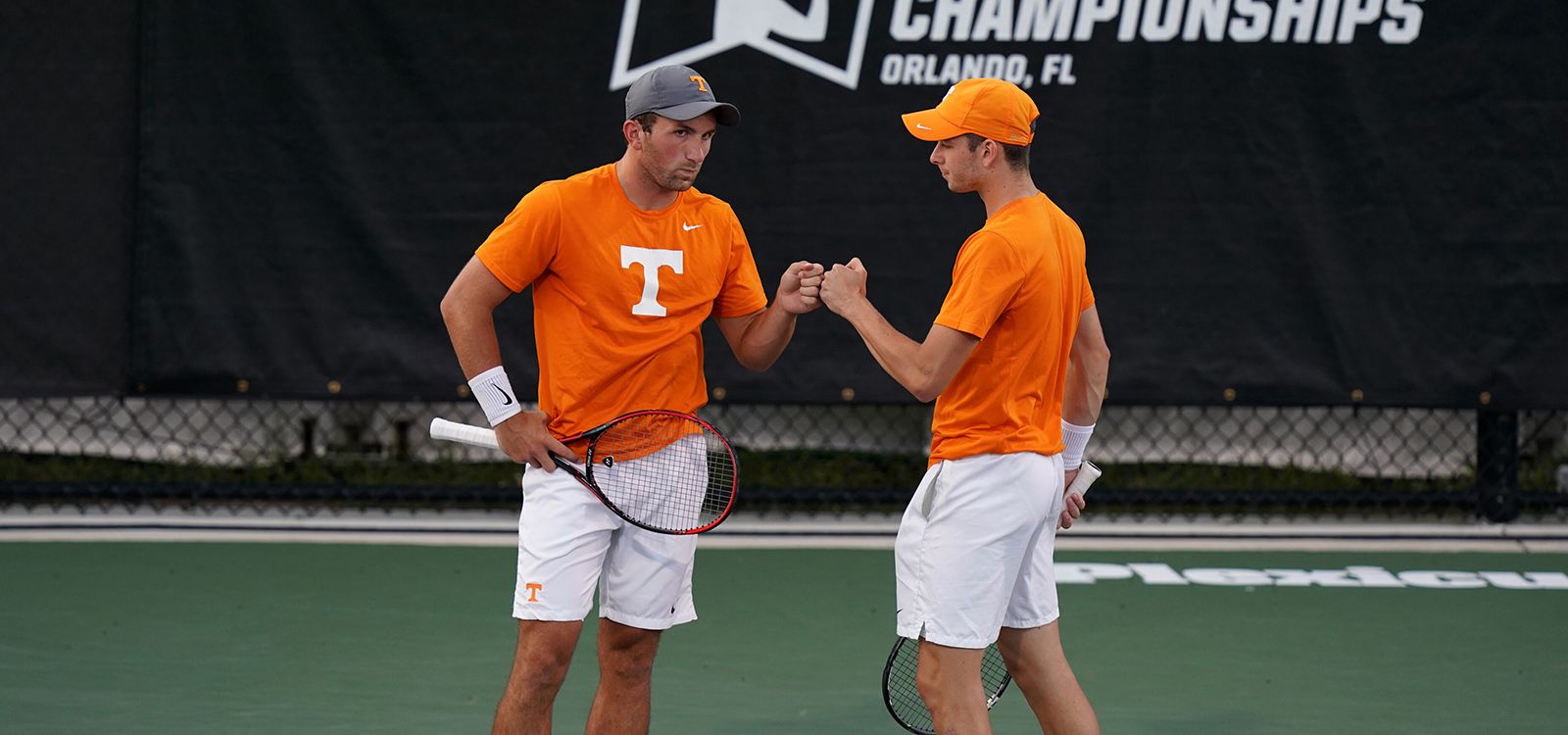 Tennis Channel will again be the exclusive television home of the NCAA Division I Men's and Women's Tennis Championships, with live coverage set for Wednesday, May 19, through Saturday May 22.  The channel will show men's and women's team competition from the quarterfinals through the finals starting each evening at 5:30 p.m. ET. 
The network will cover two matches every night, beginning with the women's quarterfinals on Wednesday, May 19.  The championship finals will take place Saturday, May 22, at 5:30 p.m. ET.  The women's match will be followed by the men's.  In all, Tennis Channel will broadcast 16 hours of live NCAA tennis during the week.
Longtime partners Tennis Channel and the USTA brought the NCAA Division I Men's and Women's Tennis Championships live to national television audiences for the first time in 2019, and continue to work together to grow awareness for the college game.  Sam Gore will announce all matches for Tennis Channel this year alongside analyst Katrina Adams.  Adams, who won the NCAA doubles title in 1987 while playing for Northwestern, later became the youngest president in the history of the USTA, as well as the first African-American in that role and the first USTA president to serve two consecutive terms.  Coach and former DePaul tennis player Mark Bey will handle sideline reporting during the championships.
New this year, the NCAA has partnered with TennisOne as the mobile app and live-streaming partner of the 2021 NCAA Division I Tennis Championships. TennisOne will be the home for all non-broadcast matches, including the entirety of the Round of 16, as well as the first two matches on May 19-21 (Women's Quarterfinals, Men's Quarterfinals, M/W Semifinals). TennisOne will also carry the entirety of the individual tournament, May 23-28.
All live video streams will be produced by the USTA, with feature matches including commentary by ESPN's Sam Gore, current WTA professional CiCi Bellis, and broadcast veteran Kevin Skinner. TennisONE's 13 days of in-app coverage will be anchored on-site by on-air talent Rachel Stuhlmann, a former standout collegiate tennis player at the University of Missouri. 
In addition to providing global fans live streams from all 12 courts, TennisONE will be showcasing dynamic pinch-and-zoom draws and will introduce fans to its CrowdView LIVE video streams, which allow daily opportunities to interact with other fans, team coaches, star guests, and the best players in college tennis.
The TennisONE App is available on both iOS and Android and can be downloaded today in the App Store and on Google Play.  For more information and to receive a link to download the app, visit https://t1.app.link/ncaachampionships.  The app can also be viewed on desktop in its mobile form at https://tennis.one/.