UF tops FSU on a chilly, wet night in Orlando.
Gators Sweep College MatchDay
February 5, 2022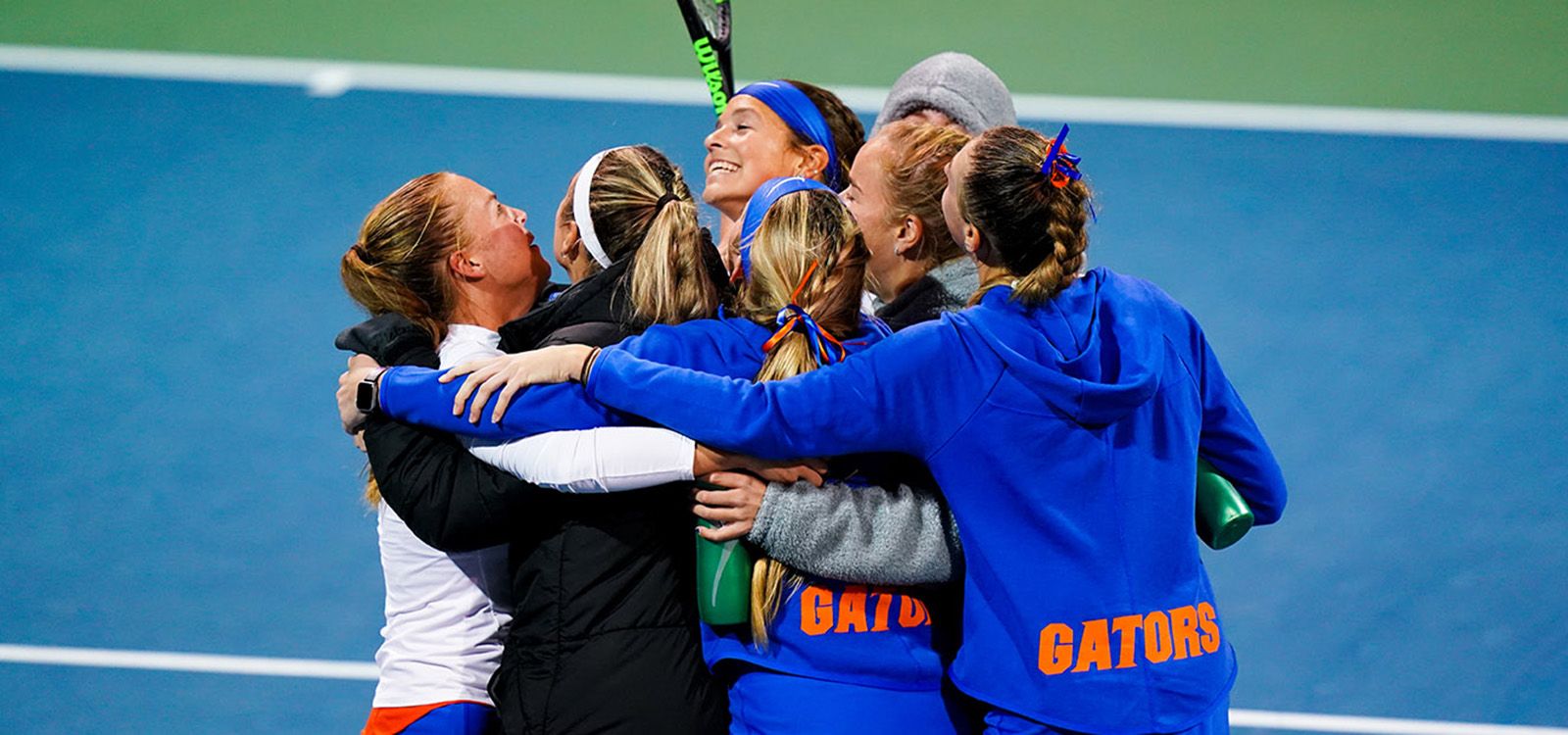 After a year hiatus, College MatchDay returned to the USTA National Campus on Feb. 5 in front of an energetic crowd that had to endure over an hour rain delay. In one of the biggest rivalries in college sports though, the rain did not damper spirits. When the weather cleared, Florida pulled out identical 4-1 victories for both the men and the women against Florida State.
View some of the top images below.
For a complete recap of the events, click on the following pages:
Florida State Women's Homepage
Next up in the series will be a memorable military matchup between the men and women of Air Force and Army. First serve is set for Saturday, Feb. 19, at 5 p.m. with pre-match festivities beginning at 4 p.m. For more information, visit