Adaptive Athletes Shine
At USTA National Campus
Andrew Robinson | October 16, 2019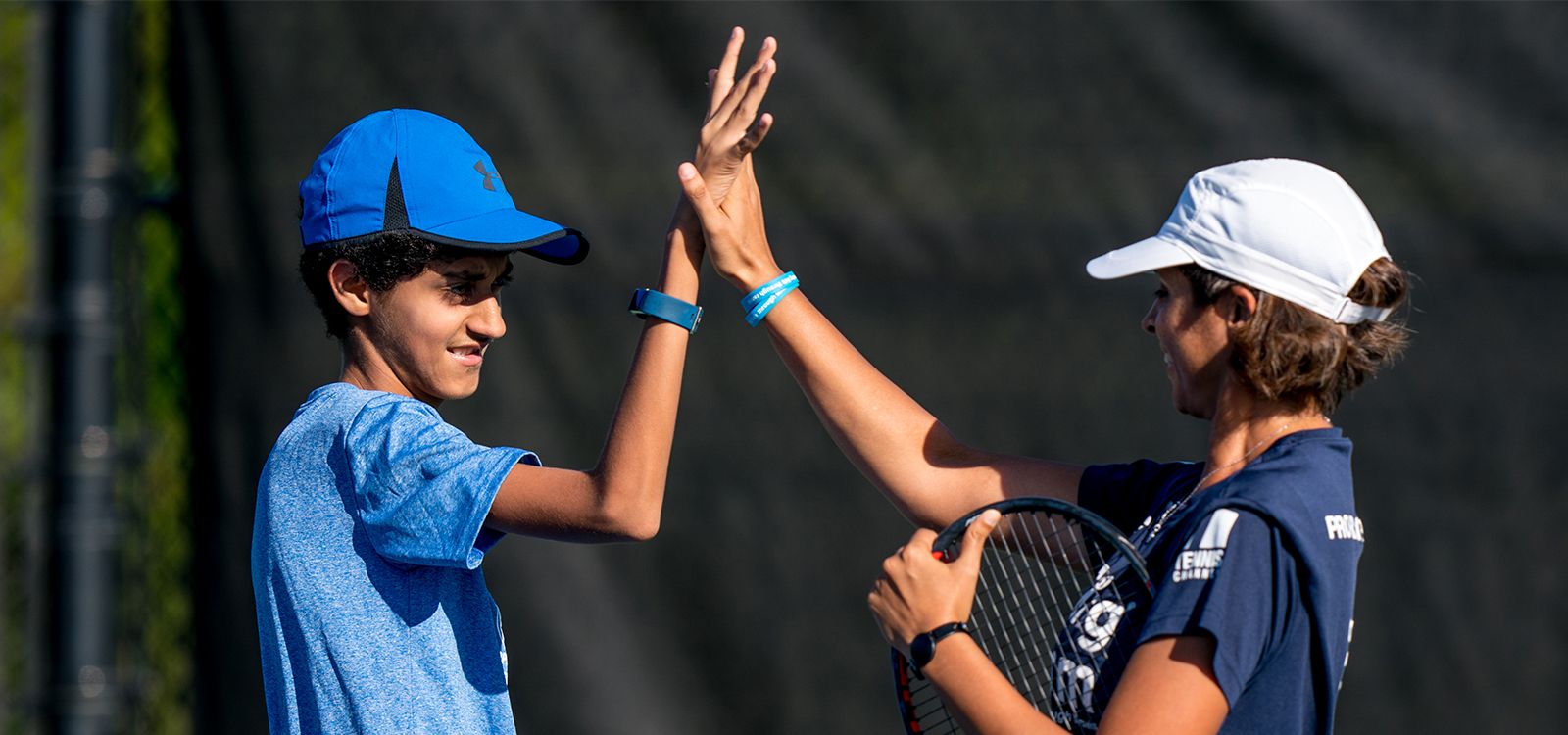 Adaptive athletes from across the country gathered at the USTA National Campus on Oct. 12 and 13 for the USTA Adaptive National Championship.
The adaptive athletes were joined by a unified partner and played a round robin format tournament. Participants were also treated to an evening at Disney Springs on Saturday evening.
Brittany Tagliareni and Liam Gomez of USTA Florida were the overall champions, while Nick Brozek and Jaimie Oppenlander representing Midwest played their way to a runner-up finish. Claiming third overall was the pairing of Juan Pablo Perez Rios and and Aaron Sterm from Eastern. Another Florida Section duo, Brett Williams and Howard Chodak, placed fourth and the team of Michael Capone and Gwen Guidice of Middle States finished fifth.
Be sure to share your experience at the USTA National Campus on social media with #NationalCampus.