Army, Air Force Deliver Memorable College MatchDay
What a Night!
February 19, 2022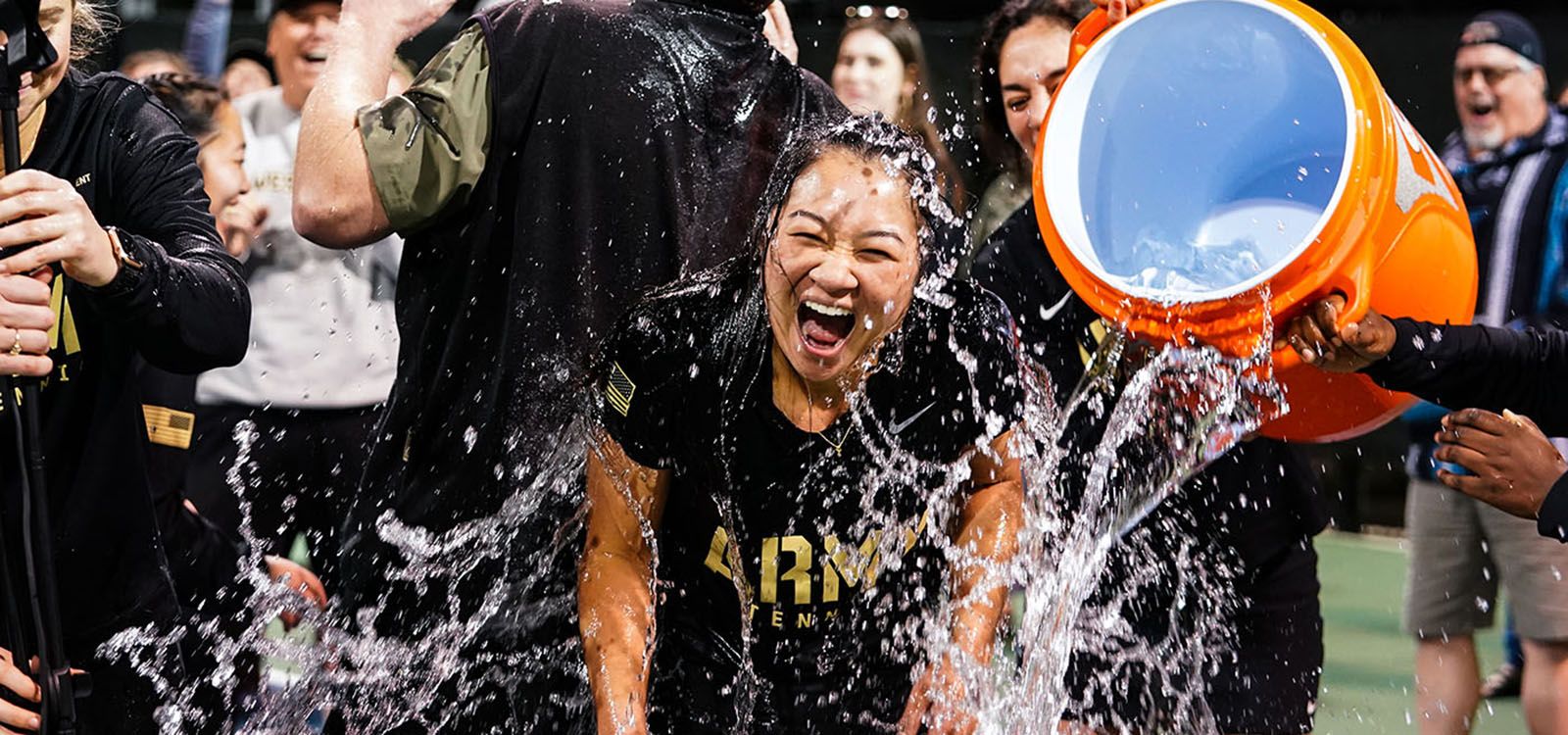 A massive crowd filled the USTA National Campus' Collegiate Center to watch a fun-filled evening of tennis, camaraderie and festivities on Feb. 19. With 1,417 in attendance, the Air Force men delivered a strong 4-0 victory over Army, before West Point returned the favor with a come-from-behind 4-3 win on the women's side.
View some of the top images below.
For a complete recap of the events, click on the following pages:

The USTA National Campus will entertain even more college teams throughout the year, including Spring Break Tennis and the NCAA Division III Championships. Stay tuned to the National Campus website for even more details.