Azusa Pacific Aims for the D-II Trophy
Cougars working toward the NCAA Division II National Championships
Taylor Linton | April 23, 2019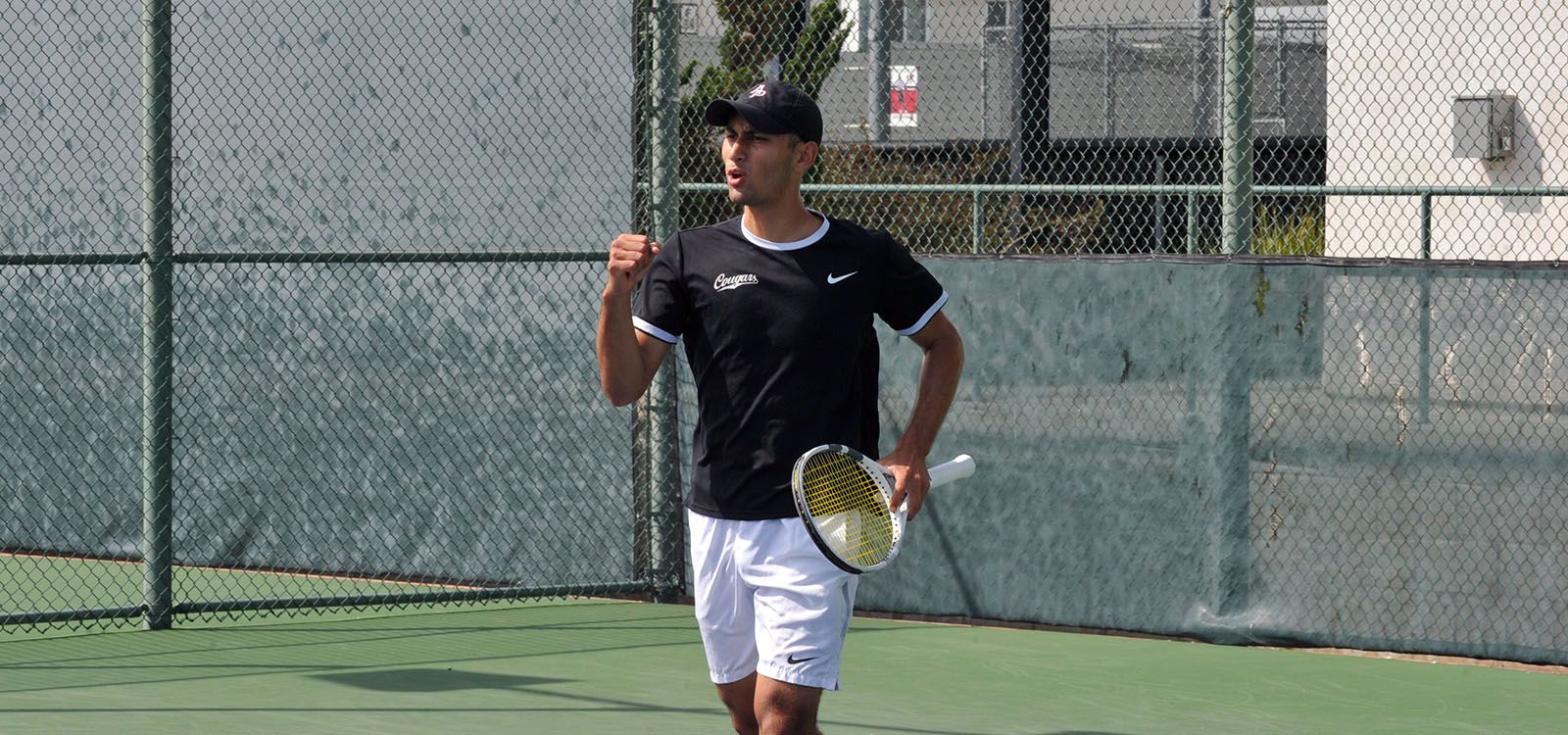 Azusa Pacific University's men's team has worked tirelessly the last few seasons in an effort to claim the NCAA Division II national championship trophy. The Cougars came close last season, making it to the semifinal round before succumbing to Columbus State, who went on to win the championship.
It was a still a successful season for the Cougars, however, who won their first PacWest title and recorded the highest win total the squad had seen since 2004. This was also the furthest the team had advanced in the NCAAs since transitioning from the NAIA level for the 2014-15 season.
The California program is continuing its successes this year, practicing and playing hard to achieve the first national championship title in program history. Head coach Mark Bohren thinks this team is especially unique because of their close bond.
"They're the most team-oriented group of guys," Bohren said. "They're really cohesive and always supporting each other."
The Cougars faced a huge test against Hawai'i Hilo during a grueling five-hour contest. The match came down to Leyton Bohren, who came back for a three-set victory in a 4-6, 6-1, 7-6 decision.
"Our biggest strength is our ability to fight back," sophomore Ryan Nuno said. "We may not be the most talented team, but we make up for it in our capacity to battle back."
Nuno, who has played at the No. 1 and No. 2 spots this season, has seen his share of successes as a Cougar. Nuno recently clinched the match against the Division III champions Middlebury, finishing with a third-set tiebreaker for the win.
Nuno is also one of eight California natives on the 12-man team. Bohren recognizes this as part of his recruiting process.
"Two or three years ago, I decided I wanted to give more American kids and more California kids the opportunity to play Division II," Bohren said. "It's been a specific thing we've been working on, to give these kids the opportunity."
Although the team had lost a few players over the last year, the positions were quickly filled and the team has been working well together.
"One of the biggest challenges this year has been making up for the losses we had last year," Nuno said. "We lost a few top players, so filling spots was something we worked on."
With the NCAA Championships approaching rapidly, another opportunity for the program's first national title awaits.