Orlando Open Presented by Nemours
Brooksby Downs Kudla for Title
April 18, 2021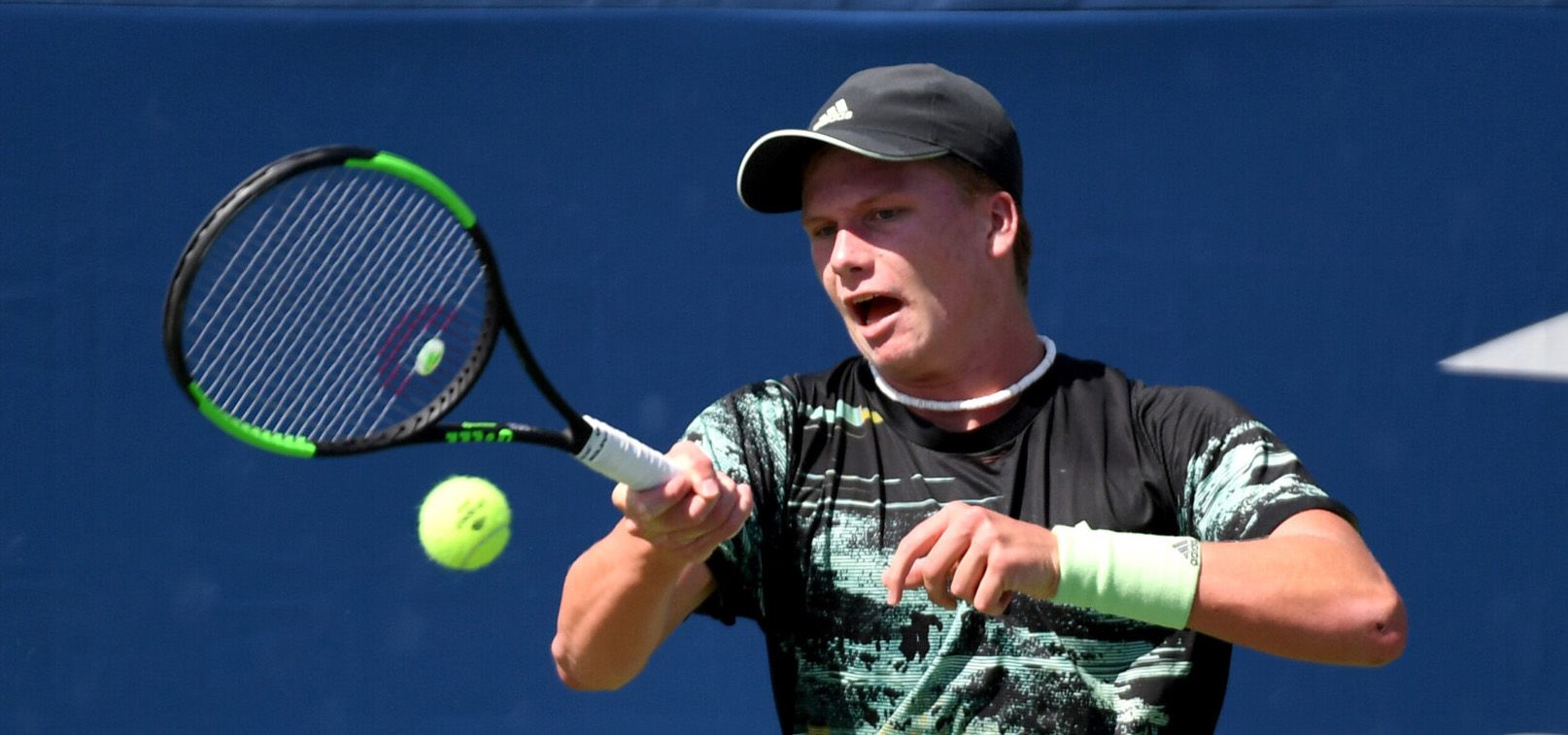 Jenson Brooksby continued to build on his impressive start to the 2021 season, as the 20-year-old American bested countryman and fifth-seeded Denis Kudla 6-3, 6-3 on Sunday to claim the singles title at the ATP Challenger Orlando Open Presented by Nemours.
The victory earned Brooksby his second singles crown at the Challenger level for the season after he also won an event in Potchesfstroom, South Africa, in February. Additionally, he was the runner-up at a Challenger tournament in Cleveland last month.
Jenson Brooksby's Road to the Title


Round of 32: def. No. 7 Jason Jung (Chinese Taipei) 6-1, 6-4


Round of 16: def. (Q) Altug Celikbilek (Turkey) 6-3, 6-1


Quarterfinals: def. (WC) Zane Khan (United States) 6-4, 6-3


Semifinals: def. (WC) Christian Harrison (United States) 7-5, 6-1


Final: def. No. 5 Denis Kudla (United States) 6-3, 6-3
As he did all week, Brooksby took excellent care of his serve, putting 81% of his first deliveries in play and winning 30 of those 39 points against Kudla; furthermore, Brooksby needed to hit only nine second serves for the entire match. Those serving numbers kept the pressure on Kudla throughout, who only managed to break once while surrendering his serve four time in total.
For more information on the ATP Challenger Orlando Open Presented by Nemours, click here.