2019 USTA FL Mixed 18 & Over 7.0/9.0 Sectional Championships

Broward 7.0, SMD 9.0 Persevere
October 8, 2019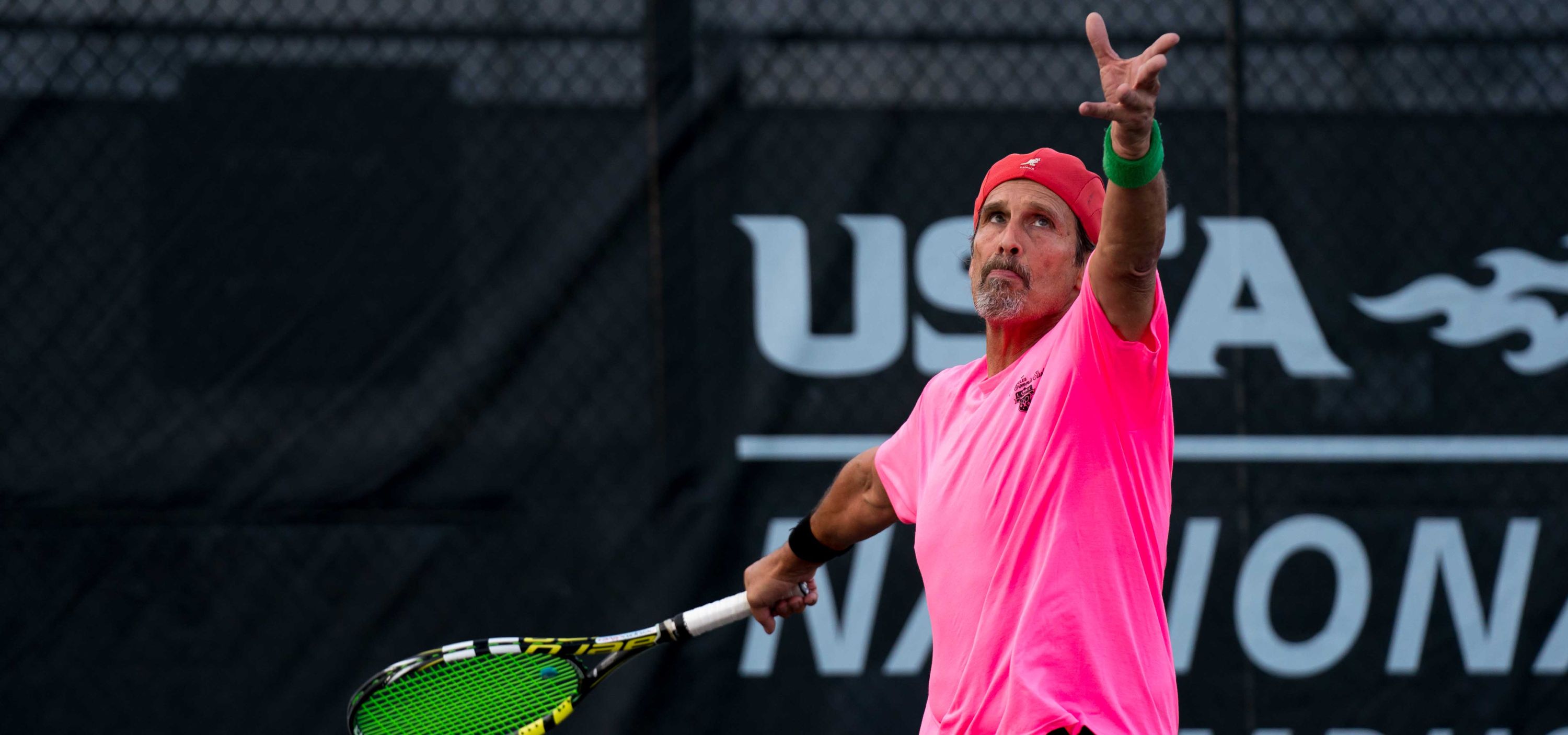 Attempting to play through several rain delays over the course of the morning and early afternoon, semifinal matches were eventually forced indoors on the final day of the 2019 USTA Florida Mixed 18 & Over 7.0/9.0 Sectional Championships, held at the USTA National Campus.
Eventually getting through the 7.0 semifinals were Hillsborough (Hunters Green Sports Center – Tampa) and defending champion Broward (City of Oakland Park). Hillsborough overcame a 6-4, 6-3 loss on court one to defeat Orange/Seminole (USTA National Campus – Orlando) by a 2-1 margin. Quyen Nguyen and Anne-Lucie Bouchard teamed up for a 6-3, 6-2 victory at the third spot, which set the stage for teammates Michael Bitting and Lily Ly to take court two with a clutch 6-2, 4-6, 1-0 triumph.
Meanwhile, Broward swept aside South Palm Beach (Stonebridge Country Club – Boca Raton) three matches to none. After Marcus Pfenninger and Jenna Painter took care of the contest on court three 6-4, 6-2, the remaining Broward duos were tested before finally prevailing. Michael Stites and Frances Cubano battled to a 6-2, 7-6 win at the second position to go along with Anthony Phillips and Natasha Torres claiming the top spot 6-2, 3-6, 1-0.
The battle for the 7.0 title quickly went the way of Broward, as they claimed all three sets en route to the sweep of Hillsborough. Phillips and Torres once again got their team in the win column from the second spot, this time via a 6-3, 6-3 victory. Stites and Maria Lanza earned line three by the same score line, while the duo of Pfenninger and Painter hung on 6-3, 3-6, 1-0 at the top spot.
Captained by Kevin Sims, the complete Broward roster includes Sue Mitchell-Greig, Chuck Greig, Stites, Pfenninger, Loren Levine, Stuart Flanzer, Eliu Montero, Cubano, Painter, Eduardo Noriega, Patricia Vegas, Phillips, Brandon Cox, Marie Ferrigno, Torres, Lanza, Armando Orozco, and Rene Elvir.
First to book their spot in the 9.0 championship dual was Pinellas (Total Tennis LLC – Clearwater), who benefited from a default at line three to best wild card entrant and defending champion Broward (City of Oakland Park) 2-1. Nicholas Cary and Denise Reichenbach clinched the win thanks to a 6-3, 6-4 result on court one. Pinellas retired at the second spot with the score at 4-6, 4-3 after Cary and Reichenbach delivered the decider.
In the other semifinal, SMD (Coral Pine Park – Pinecrest) defeated Sarasota (Lakewood National – Bradenton) 3-0. The pairing of Antonio Necuze and Michele Drucker came through 6-4, 6-3 on court three, while Amy Schmiedeler and Matt Sauerman fought their way to a tough 6-4, 7-6 victory on court two. The sweep was completed when Andres Lozano and Janine Burke were awarded line one via retirement with the score even at 7-5, 5-7.
The championship contest saw SMD power their way to the sectional crown using the same pairings in different positions. Necuze and Drucker finished off court one with a commanding 6-2, 6-2 effort to give SMD full control. Schmiedeler and Sauerman were challenged at line two, needing a tiebreak in the opening frame before closing it out 7-6, 6-3 and giving their team the title. Jeffrey Hirsch and Susan Dean did manage to win court three for Pinellas to set the final margin at two matches to one.
Captain Werner Vondrak's SMD squad includes Carin Blanchard, Leyvis Concepcion, Necuze, Burke, Michele Drucker, G Emerson Fales, Lozano, Jonathan Drucker, Miriam Radillo, Laura Herskowitz, Sauerman, Schmiedeler, and Francisco Musalem.
For complete results from the 2019 USTA Florida Mixed 18 & Over 7.0/9.0 Sectional Championships, click here.