Catching Up with Florida and UCF
UF and UCF women's teams hit the courts Sunday at 5:30 p.m.
Taylor Linton | February 21, 2019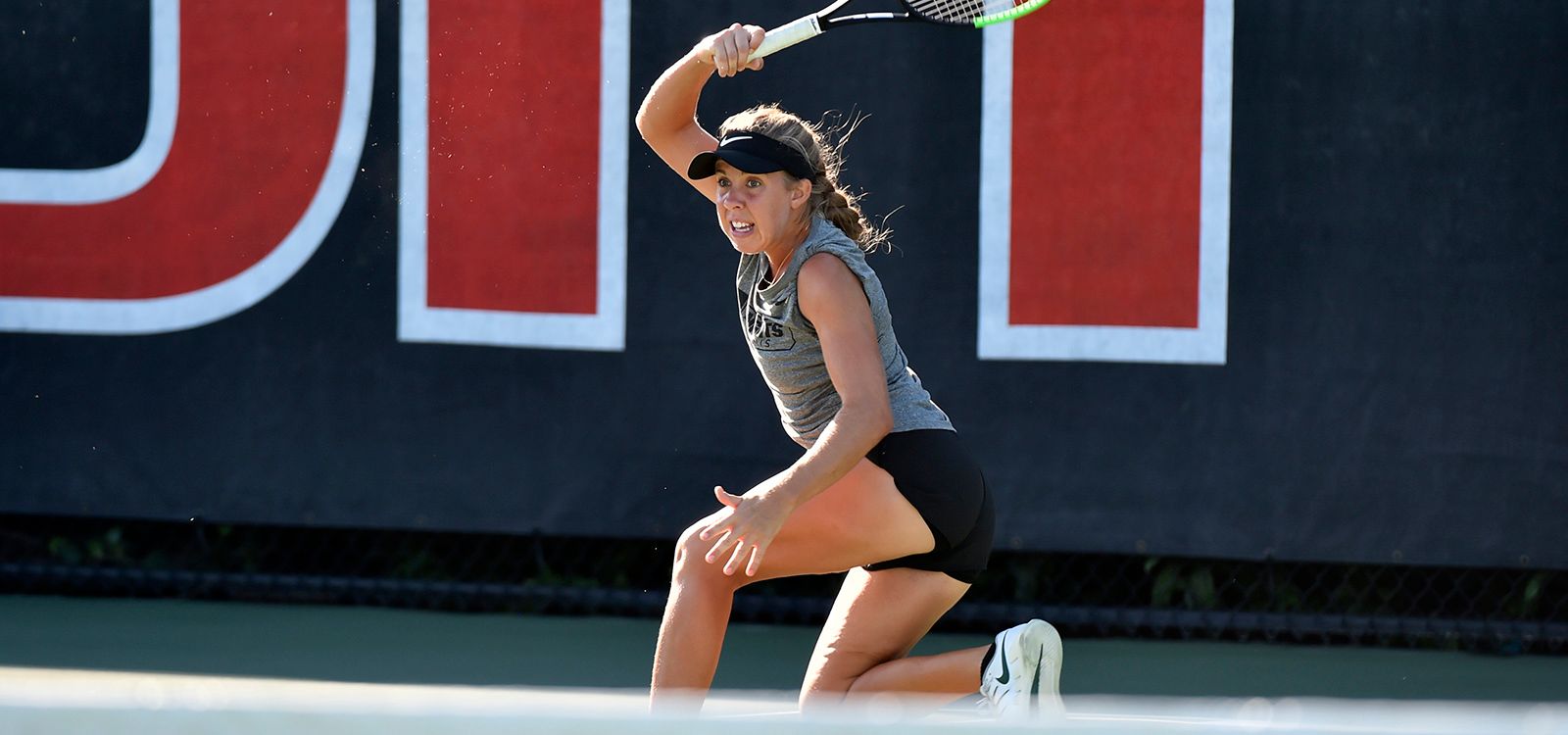 The University of Florida and University of Central Florida's women's teams will take the courts for the upcoming College MatchDay. The teams will vie for victory on a national stage at the USTA National Campus on Sunday at 5:30 p.m. ET, live on Tennis Channel.
The No. 18 Gators are coming off a 4-1 triumph at North Florida and have two more matches before meeting UCF. After not playing any matches for 18 days, the Gators lost the doubles point against the Ospreys but ended up with a commanding lead in singles, as all six players claimed wins in their opening sets.
Sophomore McCartney Kessler started her season strong during the Gators' ITA Kickoff Weekend on Jan 26. She defeated UC Santa Barbara's Elizabeth Vodko in straight sets, 6-1, 7-5.
Kessler boasts an impressive collegiate resume. She was on the 2018 All-Southeastern Conference First Team, as well as the 2018 SEC All-Freshman Team and the 2018 SEC All-Tournament Team. Kessler also was rewarded with 2018 ITA Scholar-Athlete accolades, an honor she attributes to the assistance provided by UF.
"I just feel it's really important to utilize the resources they give me and get the best degree that I can," Kessler said.
Both of Kessler's parents played collegiate tennis, as well as her brother, who currently plays for the Gators' men's team. Although her family has played together since a young age, Kessler didn't decide until later to make tennis her sole focus.
"I was playing other sports, so it wasn't until middle school that my brother and I really decided to focus only on tennis," she said.
On the other hand, UCF's Valeriya Zeleva is the first in her family to play collegiate tennis. Zeleva did gymnastics as well, before deciding to concentrate exclusively on tennis.
"My dad was for tennis and my mom was for gymnastics," she said. "I just made my decision on what I wanted to do, and it was tennis."
The Knights will be entering College MatchDay on the heels of a successful weekend, too. After surpassing Alabama in a 6-1 victory on Feb. 15, two days later they defeated Ole Miss in a 6-1 win. Zeleva clinched the match on Court 1, where she conquered Sabina Machalova in a 6-3, 6-1 decision. Zeleva remains undefeated in singles this season at 8-0.
Similar to the Gators, the Knights also have a pair of contests before Sunday's MatchDay. One thing is for sure, both programs will be ready for the bright lights of the USTA's Collegiate Center.
For more information on College MatchDay, be sure to check out our fan guide.