2019 USTA May National Level 2

Charney & Sinha Double Up
May 22, 2019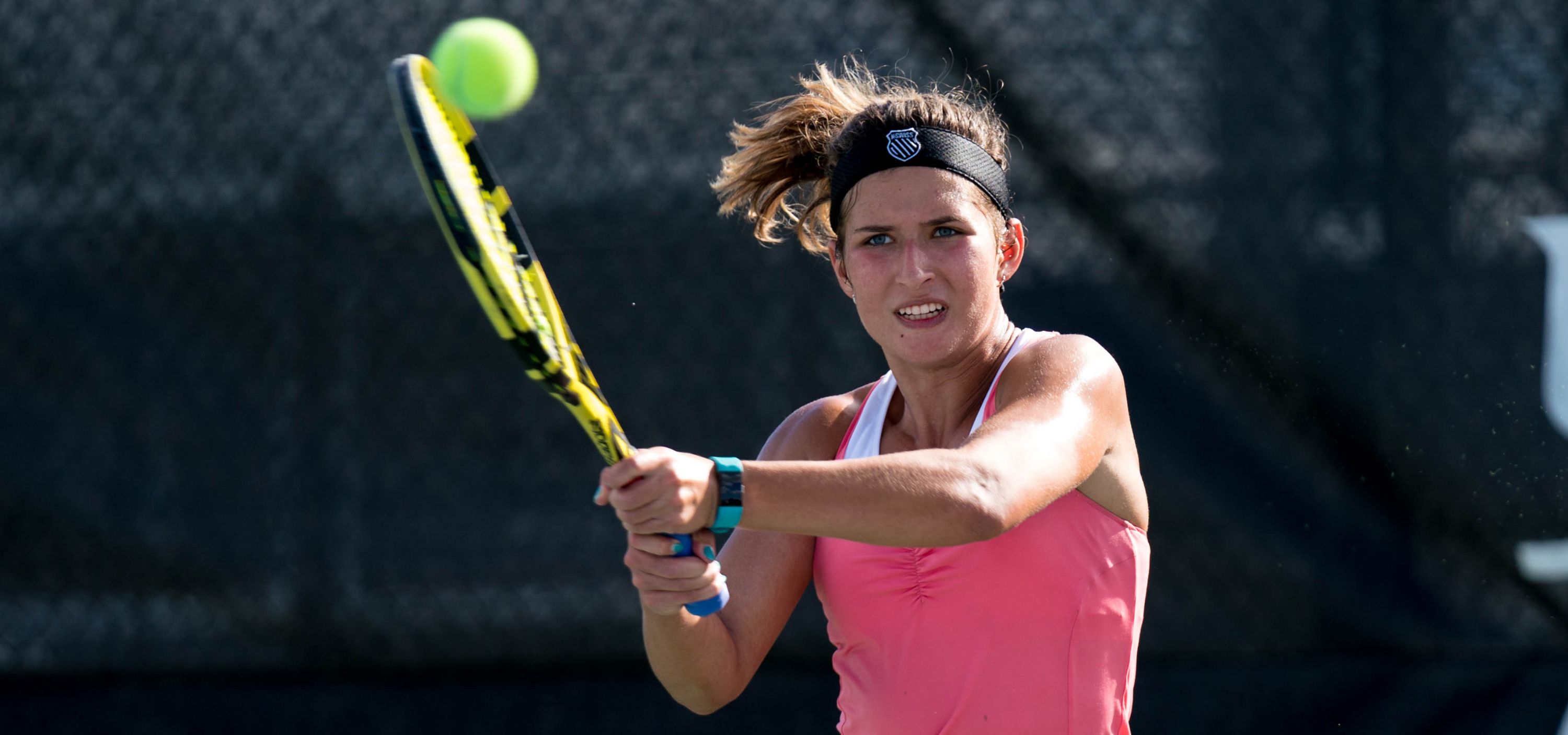 Southern's Emma Charney and Eastern's Adit Sinha capped off the 2019 USTA May National Level 2, hosted by the USTA National Campus, in impressive fashion, doubling up for singles and doubles titles on Tuesday.
No. 1 Charney overwhelmed Violeta Martinez in the girls' singles final, sweeping through the match 6-0, 6-0. She opened the match with a break at love, setting the tone for a dominating performance in the contest. After facing a break point at 1-0, Charney let just five more points slip away in the set. A 14-point game on Martinez's serve began the second set, and when Charney was finally able to prevail, she consolidated the break with a hold at love. Martinez did produce a slight opening for herself in the form of two break points when trailing 3-0 in the second frame, but Charney dug deep to save them and sprint to the finish line.
In the girls' doubles final, Charney found the path to the title much more arduous, as she and Sara Snyder (Caribbean) were up against her younger sister, Piper, and Alice Otis (Southern). Right from the start the unseeded challengers made it clear they were not going to back down. The match would stay tight until the end, when Charney and Snyder failed to serve it out once with a 7-6 lead, but bounced back to win the last two games for a 9-7 triumph.
Third-seeded Sinha and No. 8 Jared Phillips (Eastern) battled each other in a highly-competitive boys' singles final. Sinha struggled to get separation in the opening frame, eventually doing just in time to take it by a 6-4 margin. He raced out to an early break advantage in the second, but Phillips maintained contact to keep the pressure on Sinha. However, in the end, Sinha proved too tough, grabbing the second set by the same 6-4 score line for the title.
For the final match of the tournament, the No. 1 seeded duo of Sinha and Sam Feldman (New England) took command quickly and never looked back against the seventh seeds Julen Morgan and Nicholas Olomu of Florida. Feldman and Sinha came through, 8-3, to claim the championship trophy.
For complete results from the 2019 USTA May National Level 2, click here.