College MatchDay Continues to Heat Up
Duke and Tennessee compete for the victory on Feb. 9
Taylor Linton | February 5, 2019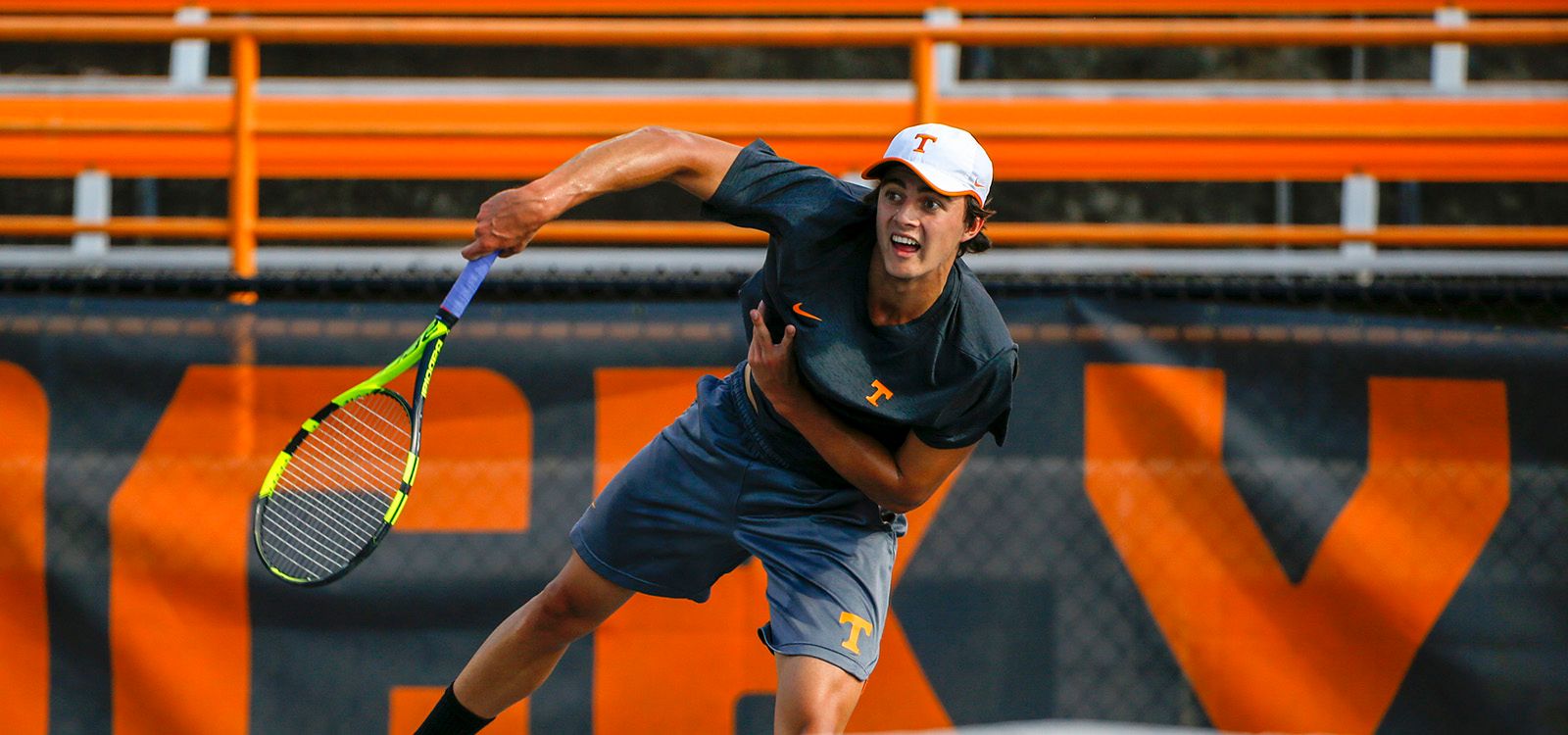 A high-profile matchup takes the courts as the next College MatchDay rapidly approaches. Tennessee and Duke's men's teams will compete to take home the win this Saturday at the USTA National Campus, live on Tennis Channel at 6 p.m.
Duke, currently 3-4, started off its season with a win against Elon. The Blue Devils, who were down 2-0 and 3-2, staged a comeback to take home the victory. Junior Nick Stachowiak provided the winning point for a 3-6, 6-3, 6-0 win.
Stachowiak has been given the honor of the squad's Charles Hamilton Hargrave Most Valuable Player for two consecutive years, becoming the first two-time recipient in the program's history. Growing up a short distance away from the Duke campus in Cary, N.C., he knew from a very young age that this was the school he wanted to attend.
"I started coming to tennis matches here when I was 7 years old," Stachowiak said. "From that moment on, I started playing tennis and knew I wanted to be out here representing Duke … MatchDay is going to be awesome. I'm looking forward to great competition down in Orlando."
Stachowiak doesn't only excel on the tennis courts, but in the classroom as well. He was on the All- Atlantic Coast Conference Academic Team and earned a place on the ACC Academic Honor Roll for 2017 and 2018. He also received the honor of ITA All-Academic Scholar-Athlete in 2018.
"There's definitely a challenge to balancing athletics and academics, especially at a school like Duke," Stachowiak said. "You have to learn to manage your time and do things when they're assigned and stay ahead of the game."
On the other side of the court, the Tennessee Volunteers currently boast a 5-1 record. The team won its season opener against Charlotte in a 4-3 decision. The Vols, who dropped the doubles point, came back to win four of six first sets in singles en route to the victory. One of four Tennessee singles winners, Preston Touliatos grabbed his win, 6-4, 6-4.
Touliatos transferred from Eastern Illinois to Tennessee after his freshman year. Although he grew up in Birmingham, Ala., he has always been a big Vols fan.
"It's a dream come true to be here. I'm just trying to make the most of it," he said.
During his junior year, Touliatos suffered a shoulder injury that forced him out for the season. Touliatos came back the next season to become a team leader and an ITA All-American in doubles.
"I learned a lot from watching all the guys play while I was out," he said. "That was probably one of the biggest improvements I had. I learned how to play tennis better and started applying what I watched to how I play. It was an unfortunate but good experience."
For more information on College MatchDay, be sure to check out our fan guide here.