College MatchDay Wraps Up
Watch the final match between Miami and UCF, Sunday at 5 p.m. 
Taylor Linton | February 28, 2019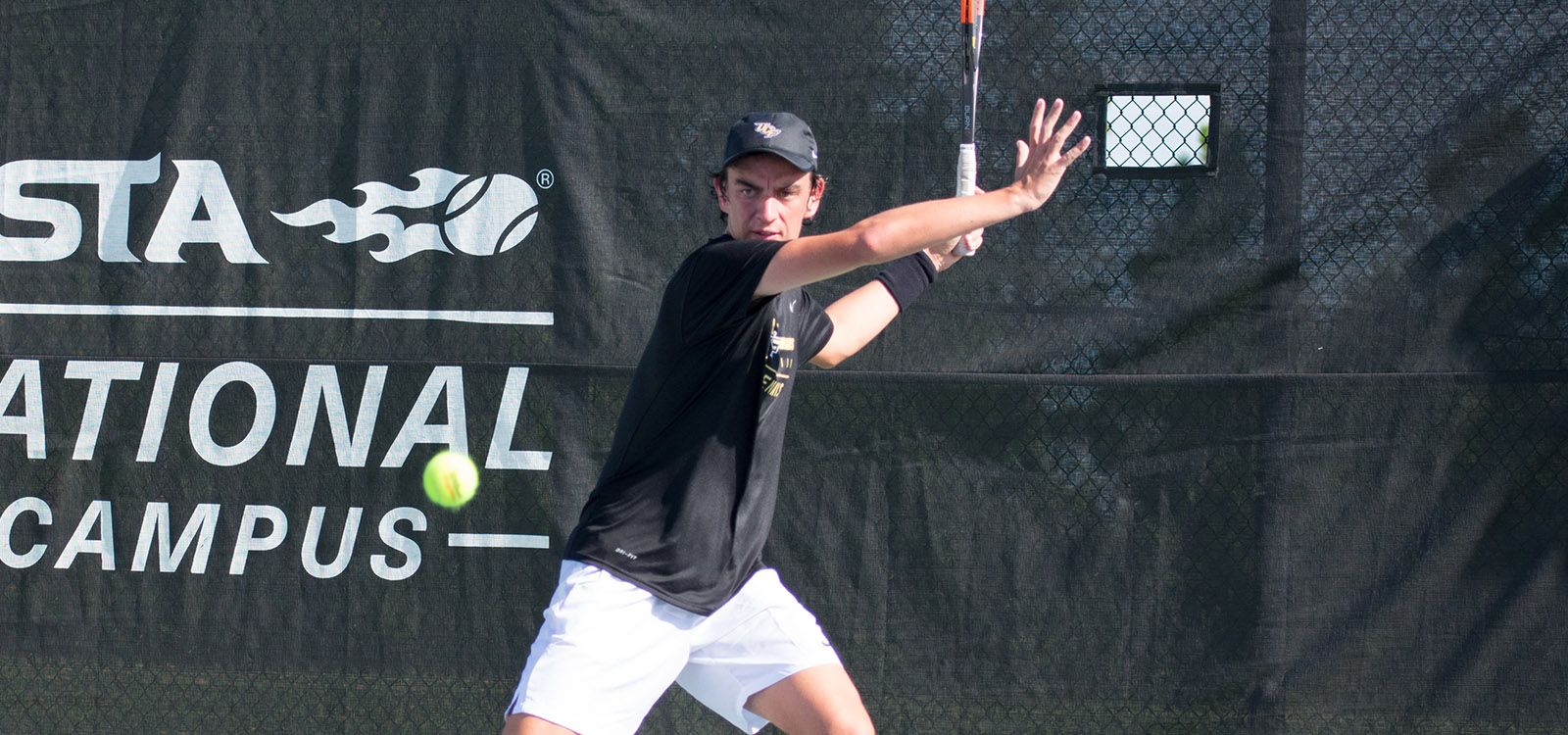 The College MatchDay series comes to an end this weekend, as the final match plays out between the University of Miami and the University of Central Florida men's teams. The match will be held Sunday at the USTA National Campus at 5 p.m. ET, and aired live on Tennis Channel.
The Hurricanes just completed a triumphant weekend, conquering Georgia Tech in a 6-1 victory on Feb. 22 and then sweeping Clemson, 7-0, on Feb. 24. Miami sophomore William Grattan-Smith, playing on Court 6, defeated Jacob Jahn, 6-3, 6-2, improving his record to 7-0.
Grattan-Smith, who transferred to the Hurricanes this year from the University of Nebraska, is enjoying his time down in Miami, especially with his teammates.
"It sounds corny, but we're like a family," he said. "We're very serious on the courts, but as soon as we're off it's all jokes and laughs."
Freshman Trey Hilderbrand, who moved from San Antonio to play for UCF, can also attest to a close team bond for the Knights. He says although a lot of his teammates knew each other from juniors, being together on a collegiate team has brought them a lot closer.
"We eat lunch and dinner together and always spend our free time together," Hilderbrand said. "We're all very good friends on and off the court."
The Knights are coming off an exciting weekend as well, having swept both UAB and Samford on Feb. 24, overcoming both teams by identical 4-0 margins.
With both the Hurricanes and the Knights coming off hot weekends, this College MatchDay is sure to be the perfect ending to an impressive series. To learn more about College MatchDay, check out our fan guide.