Inaugural All-American College Combine
A Big Hit

Jack Sweeney | June 16, 2017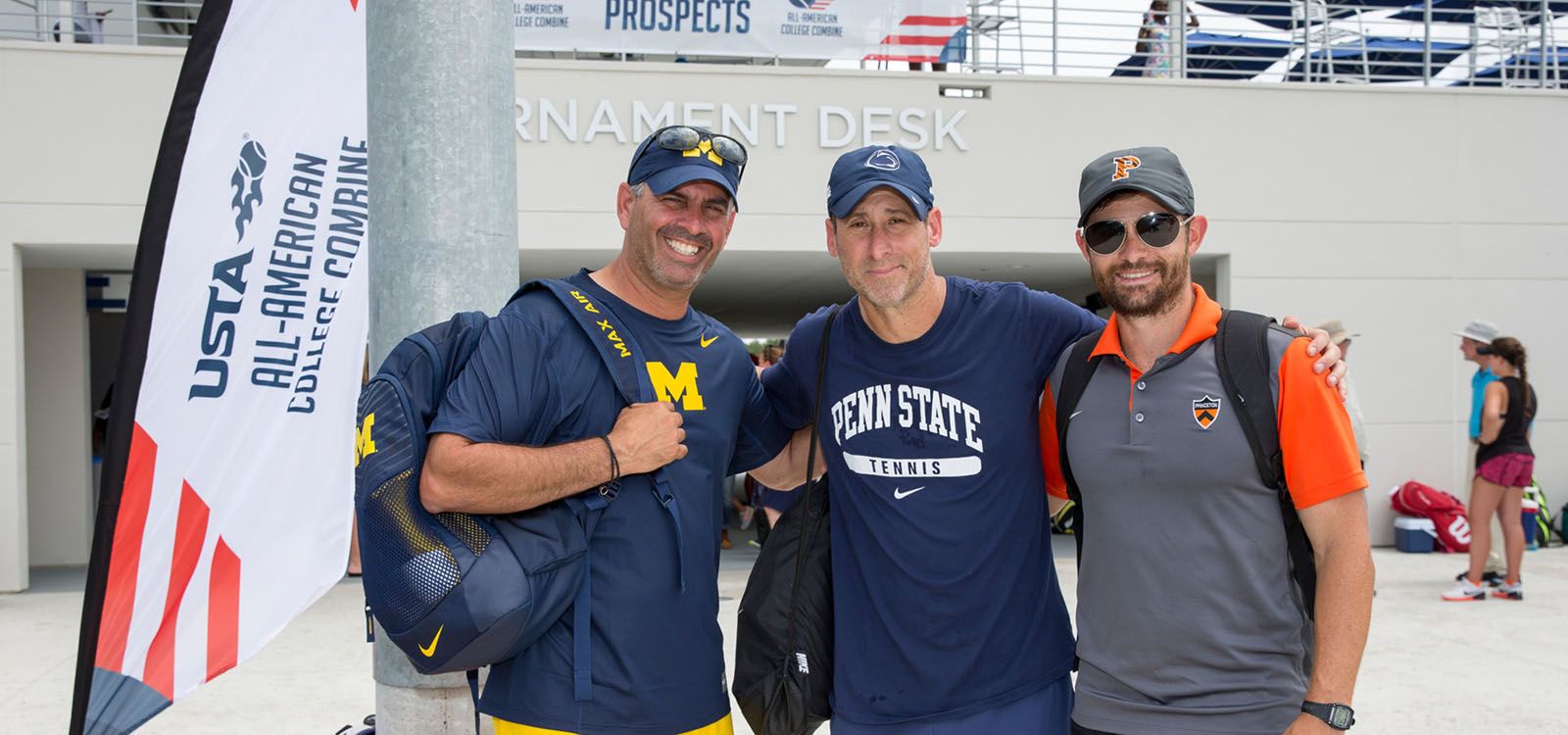 "I thought the Combine was amazing."
The USTA All-American College Combine wrapped up Friday at the USTA National Campus. The event, which was the first-ever national collegiate tennis scouting combine for Americans juniors, was attended by more than 120 male and female college prospects. The players, from more than 25 states, had the opportunity to perform in front of nearly 40 college coaches.
The first College Combine featured a fast format in order for players to be seen by the assembled coaches, and also to showcase their talent against several different players. Main draw matches were one set apiece, while consolation matches were the first to four games with a tiebreak at 3-3. All results counted toward participants' Universal Tennis Rating, and everyone played at least five times during the event.
Led by sport science expert Dr. Mark Kovacs, the Combine fitness testing featured seven stations: 20-yard dash, 20-yard spider agility, vertical broad jump, horizontal jump, 30-second endurance test, medicine ball forehand and medicine ball backhand.
Off the court, the USTA and the Intercollegiate Tennis Association hosted informational sessions for players, parents and college coaches, including tennis icon Leslie Allen hosting a Win4Life program which challenges students to use the W4L 4Ds to succeed: Desire, Dedication, Discipline and Determination.
In Friday's finals, Anika Yarlagadda of West Bloomington, Mich., and RJ Fresen of Short Hills, N.J., won the girls' and boys' draws, respectively. In doing so, the two finished atop the composite scoring, which comprised both match play and fitness testing results, earning each a wild card to a future $15,000 USTA Pro Circuit event.
"I thought the Combine was amazing," said Yarlagadda. "Everyone here was wonderful, and the staff worked with me by telling me exactly what I needed to do (after juniors). I loved the environment, and the fitness testing was a good touch."
The finals match was streamed live on Youtube.