2018 USTA National Winter Championships

Major Upsets Highlight Day Three
December 31, 2019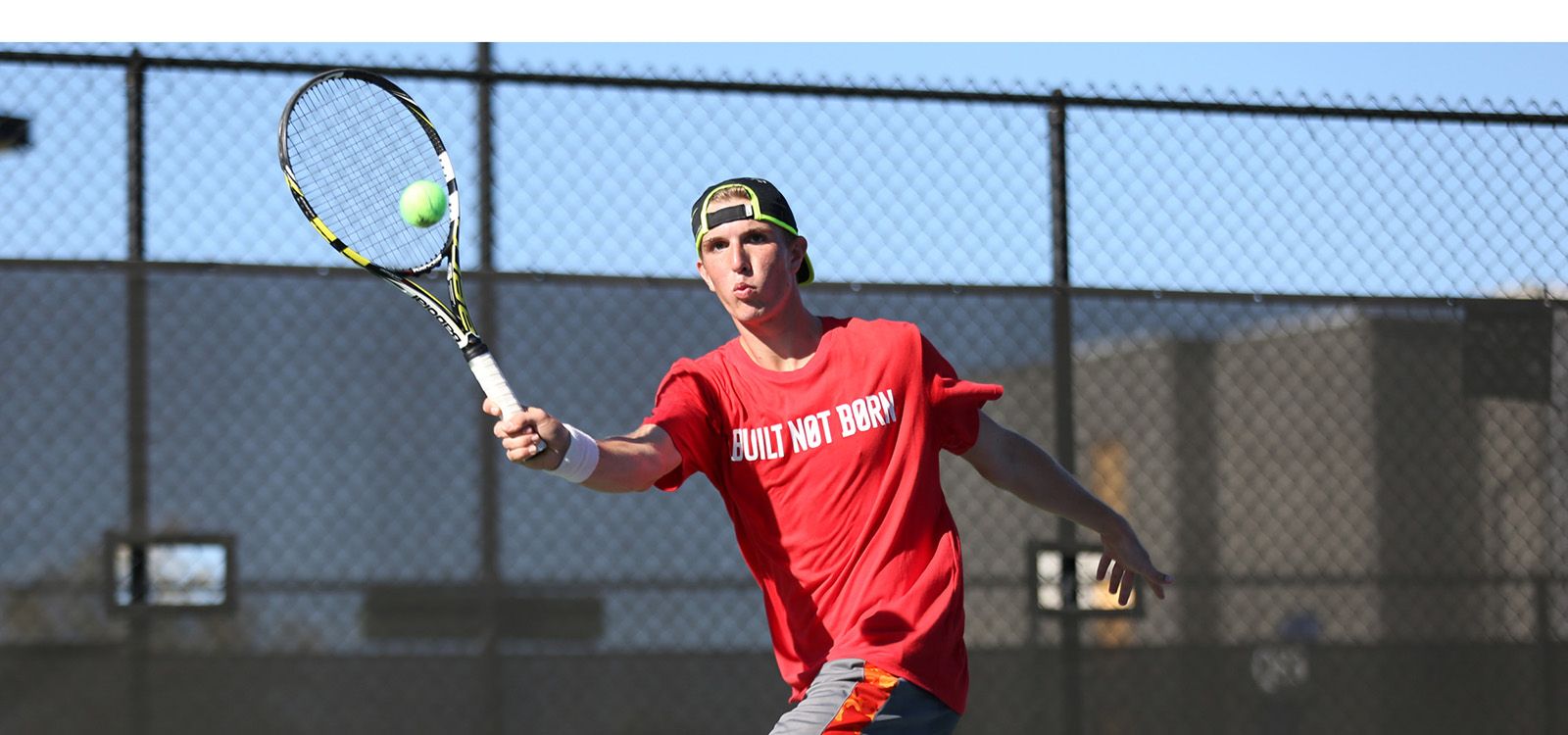 A handful of major upsets highlighted Monday's play at the 2018 USTA National Winter Championships, part of the USTA adidas Junior National Championships Series. Just 16 players in each of the four singles draws are still in contention for a prestigious USTA Gold Ball heading into the fourth day of action.
The day featured a very different story for the girls' 16s No. 1 and No. 2 seeds. While Leyden Games (Southern California) continued her march toward the title with a solid 6-1, 6-4 win against Isabelle Kouzmanov (Midwest), Emma Charney (Southern) got the best of second seed Ava Catanzarite (Middle States) via a 6-4, 6-4 upset. Charney's victory pushed the total of unseeded players left in the draw to five, but she was the only one to knock off a seed, as there were an astounding four matchups between unseeded competitors. Amongst the other results on Monday was No. 11 Alexis Blokhina (Florida), who stands to be the first seed No. 1 Games would face if both reach the quarterfinals, rallying to beat fellow Floridian Natalie Block 3-6, 6-1, 6-4.
The top four seeds in the girls' 18s competition remain in the hunt for the title, each posting an easy victory in straight sets on Monday. No. 1 Aneesa Lee (Southern California) gave away only three games in her win over Ayshe Can (Florida), while second seed Zoe Howard (Mid-Atlantic) was equally impressive in dispatching Stephanie Nguyen (Northern California) 6-2, 6-2. Third seed Alana Wolfberg, playing in her hometown, fought past No. 17 Jenna Thompson (Southern) 6-4, 6-4 and No. 4 Connie Ma (Northern California) took care of Sophia Edwards (Florida) 6-3, 6-2.
A total of five unseeded players have also moved into the round of 16, including India Houghton (Northern California), who recorded a 6-2, 7-5 effort over No. 7 Page Freeman (New England). Ashlyn Krueger (Texas) also came out on top in an extended 6-3, 3-6, 7-5 contest versus No. 11 Anna Campana (Northern California). Joining them are Allie Gretkowski (Southern), Casie Wooten (Southern California), and Nicole Hammond (Mid-Atlantic).
Orlando native and boys' 16s No. 1 seed Jack Anthrop kept up his stellar play in defeating Tristan Sarap (Southern California) 6-4, 6-2. Anthrop will next be across the net from Boyeni Keenan (Southern) after his 6-1, 6-7(5), 6-1 effort against No. 17 Alex Finkelstein. Other unseeded hopefuls continuing to advance were Braden Shick (Southern), who took out No. 17 Daniel Schmelka 6-4, 1-6, 6-2, and Carter Morgan (Florida), who stormed past 12th-seeded Daniel Zhou (Southern California) 6-0, 6-2.
Florida Section representatives No. 7 Ben Shelton and No. 8 Dillon Blake were also sent to the consolation draw on Monday. Shelton managed to fight back to force a decisive third set versus No. 17 Nedim Suko (Pacific Northwest), but came up short 6-1, 5-7, 6-2; meanwhile, Blake fell 6-2, 6-3 to No. 17 Nathan Mao (New England). Fourth seed Carter Crookston (Texas) was also edged out by No. 17 Ozan Colak (Midwest) by a 4-6, 6-4, 7-6(1) score line.
Day three marked a huge shakeup in the boys' 18s singles draw, with the top two along with the fifth seed going down. No. 1 Leighton Allen (Texas) had given away just six games in his first two matches, but it was a much different story on Monday against No. 17 Jeremie Casabon (Middle States). Casabon claimed a tough opening frame, 7-5, forcing Allen to rally from behind. Allen did take the second set six games to four, and while the final set was back-and-forth, it eventually went the way of Casabon, 6-4.
No. 2 Wesley Barnett (Southern) slipped behind in his contest with No. 17 Finn Garner (Mid-Atlantic) as well, losing the first set quickly 6-1. There were opportunities throughout for Barnett in the second, even up until the final points of the match, but he could not cash in, with Garner prevailing 6-1, 7-6(6). Coy Simon (Southern) scored another huge win for the No. 17 seeds, blitzing his way past No. 5 Matthew Segura (Florida) 6-3, 6-3. Unseeded Karl Lee (Northern California) hung on to beat No. 8 Michael Sun (Eastern) 2-6, 7-5, 6-4 as well. Heading into the round of 16, just four of the top 10 seeds remain while four unseeded competitors are also still alive.
For more information on the 2018 USTA National Winter Championships, click here.