Orlando Open ATP Challenger

Marcos Giron Earns First ATP Title
January 6, 2019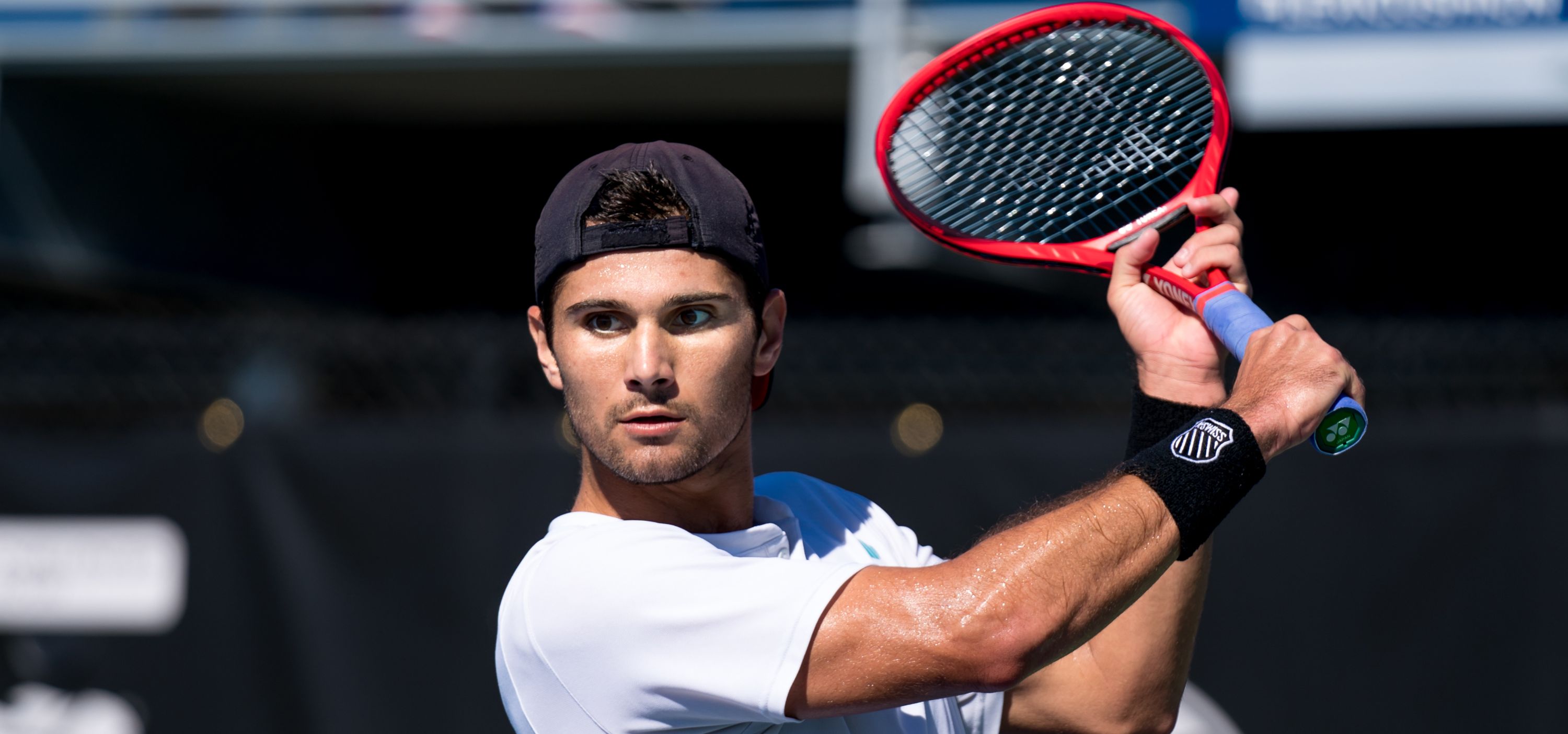 American Marcos Giron won his first career ATP Challenger Tour title at the inaugural Orlando Open, defeating top-seeded Darian King of Barbados in Sunday's final, 6-4, 6-4.
The unseeded Giron, a California native and former NCAA singles champion at UCLA, defeated four consecutive seeded players en route to his first-career ATP Challenger Tour final where he faced King, the tournament's No. 1 seed.
Giron dropped King to 3-3 all-time in ATP Challenger Tour finals. His most recent title came in 2016.
The Orlando Open, which is a USTA Pro Circuit ATP Challenger event, was the first USTA Pro Circuit ATP Challenger event of the 2019 season and is the highest level of tennis on display to date at the USTA National Campus, with a prize-money pool of more than $54,000.
For complete results from the 2018 Orlando Open, click here.
Sunday, January 6 – Results
Singles Main Draw – Final
Marcos Giron (USA) def. (1) Darian King (BAR) 6-4, 6-4
ABOUT THE USTA PRO CIRCUIT:

With more than 100 tournaments throughout the country and prize money ranging from $15,000 to upwards of $160,000, the USTA Pro Circuit is the largest developmental tennis circuit in the world and the pathway to the US Open and tour-level competition for aspiring players. Now in its 40th year, the USTA Pro Circuit has been a launching pad for many of today's top pros, including Andy Murray, Maria Sharapova, John Isner, Sloane Stephens, Kei Nishikori, Victoria Azarenka, Caroline Wozniacki and Garbine Muguruza. Follow the USTA Pro Circuit at #USTAProCircuit on social media and at www.procircuit.usta.com.