College MatchDay – Feb. 17
STANFORD VS. OKLA. ST.
Brian Ormiston, EJ Crawford | February 14, 2017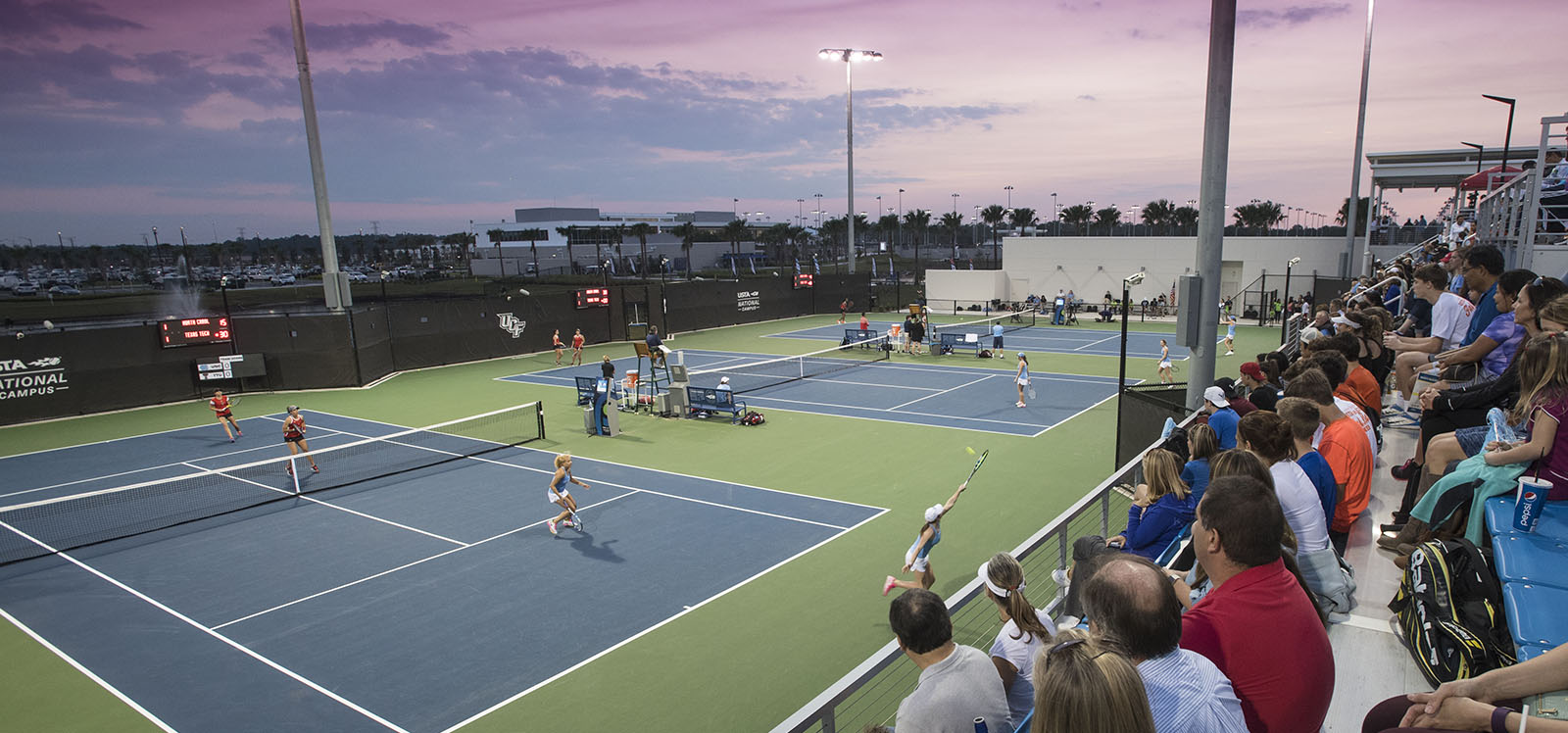 It's a rematch of the 2016 NCAA women's team final, and College MatchDay is hosting.
College MatchDay returns to the USTA National Campus on Friday, Feb. 17, featuring the two title contenders from a year ago – Stanford and Oklahoma State. Both programs are tied at No. 5 in the latest USTA College Tennis Top 25 national rankings.

Trailing 3-1 and needing to win the final three singles matches, Stanford stormed from behind to stun Oklahoma State and hoist the NCAA trophy last May.
First serve for Friday's rematch is scheduled for 6 p.m. ET on ESPN3. The festivities kick off at 4 p.m. and will include live music, a free kids' clinic, a face painter, games, food, drinks and much more.
To RSVP for free tickets, visit CollegeMatchDay2017.com.
Read the match preview from the Stillwater News Press in Oklahoma.
So far in 2017, Stanford sits at 3-0, with victories over Saint Mary's, Sacramento State and San Jose State. They boast four singles players in the Top 75 of the latest ITA singles rankings.
Oklahoma State has enjoyed an entertaining season, with an 8-1 record that includes a 2-1 mark at the prestigious ITA National Indoors, Feb. 10-12. The Cowgirls feature six players listed in the Top 90 of the ITA rankings.
2017 College MatchDay Series at the USTA National Campus
Jan. 21 – Michigan 4, Alabama 0 (men)
Feb. 3 – North Carolina 4 vs. Texas Tech 0 (women)
Feb. 17 – Oklahoma State vs. Stanford (women) – 6 p.m. - Watch Live on ESPN3
March 8 – UCF vs. Penn State (men) – 6 p.m.
March 10 – Florida State vs. Florida (men) – 6 p.m.
March 14 – Ohio State vs. Florida (women) – 6 p.m.