A Lasting Experience
Carly Poste enjoyed the USTA Combine and is now competing for Midway University
Brian Ormiston | April 15, 2019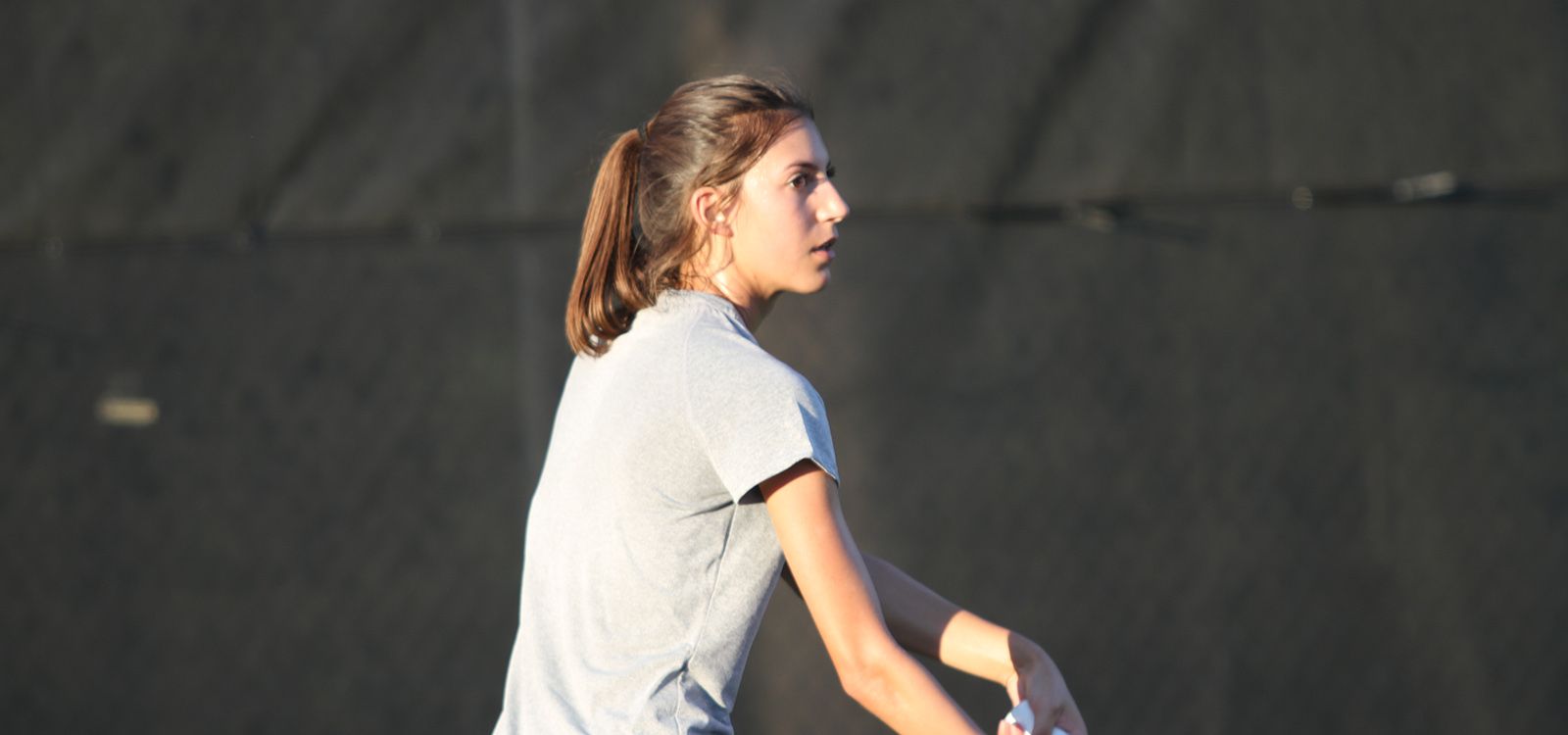 The first year of the USTA All-American College Combine presented by adidas was a huge draw in 2017, and led to a sold-out field of 128 players at the USTA National Campus in Year 2.
One of the inaugural players in the 2017 event was Carly Poste. A Nevada native, Poste went on to land a roster spot for Midway University in Kentucky, and remembers participating in a brand new college showcase.
"I thought it was absolutely crazy. There were a lot of people here and it was such a cool experience to be in this brand new facility," recalled Poste. "I thought it was so awesome. I really liked the fitness testing as well. It was interesting to see where you're at physically, what your potential is and what you can improve on. I thought that was a cool concept."
Created to help more American juniors learn about the college recruiting process and get recognized by coaches, the Combine features education sessions, fitness testing, a player party and singles play. The boys' and girls' tournament winners receive a USTA Pro Circuit main-draw wild card.
Poste was dedicated to playing college tennis. She made sure she competed in several junior tournaments, and that her online bios were up to date with results, stats, videos and pictures. That work paid off.
"I was playing in lots of tournaments all over the place when I was in Nevada, and I got recruited by coach [Joe] Reyes," said Poste. "He contacted me one day when I was touring another school, and he said, 'I'm from Midway University and I wanted to see if you had a few minutes to talk.' So I made a visit to the campus the next week."
Reyes turned into a pretty happy coach when Poste ultimately committed to the Eagles.
"I wanted to see a few more videos of her on the court, so she forwarded me her personal website where she had all of her videos posted," he said. "I absolutely loved what she had, and thought she would be a great fit for our program. Within a week and a half, we got her on campus and that was when she signed. For me, it was very exciting to have a player of her caliber be a bang-bang deal."
Reyes offered some advice for current juniors looking to transition to the collegiate pathway.
"I think they need to be posting a lot of unedited match film. When I saw Carly's videos, there were a lot of groundstrokes and some match play. But one of the things that I look for when I'm recruiting is how they handle themselves in matches. A lot of players look good on film when they are being fed balls, so it's very important for me to know how they handle stressful situations in matches because there can be pressure to win in college tennis."
Now, Poste is enjoying her career as a collegiate athlete and being on a team that spends so much time together.
Coincidentally, Midway traveled to the USTA National Campus for Spring Break Tennis in 2019, back to the site of the Combine that Poste competed in less than two years prior. The freshman had some advice for juniors who are planning to compete in the June showcase:
"Get as much match play as possible with all the different kinds of styles of tennis that are there. You're going to run into some really, really tough players who are just very consistent and are hard-hitters. You have to be prepared for anything."
For juniors interested in learning more about the 2019 USTA All-American College Combine presented by adidas, running from June 16-20, visit this year's Combine website.