2020 Orlando Open presented by Nemours
Nakashima into First Challenger Final
November 21, 2020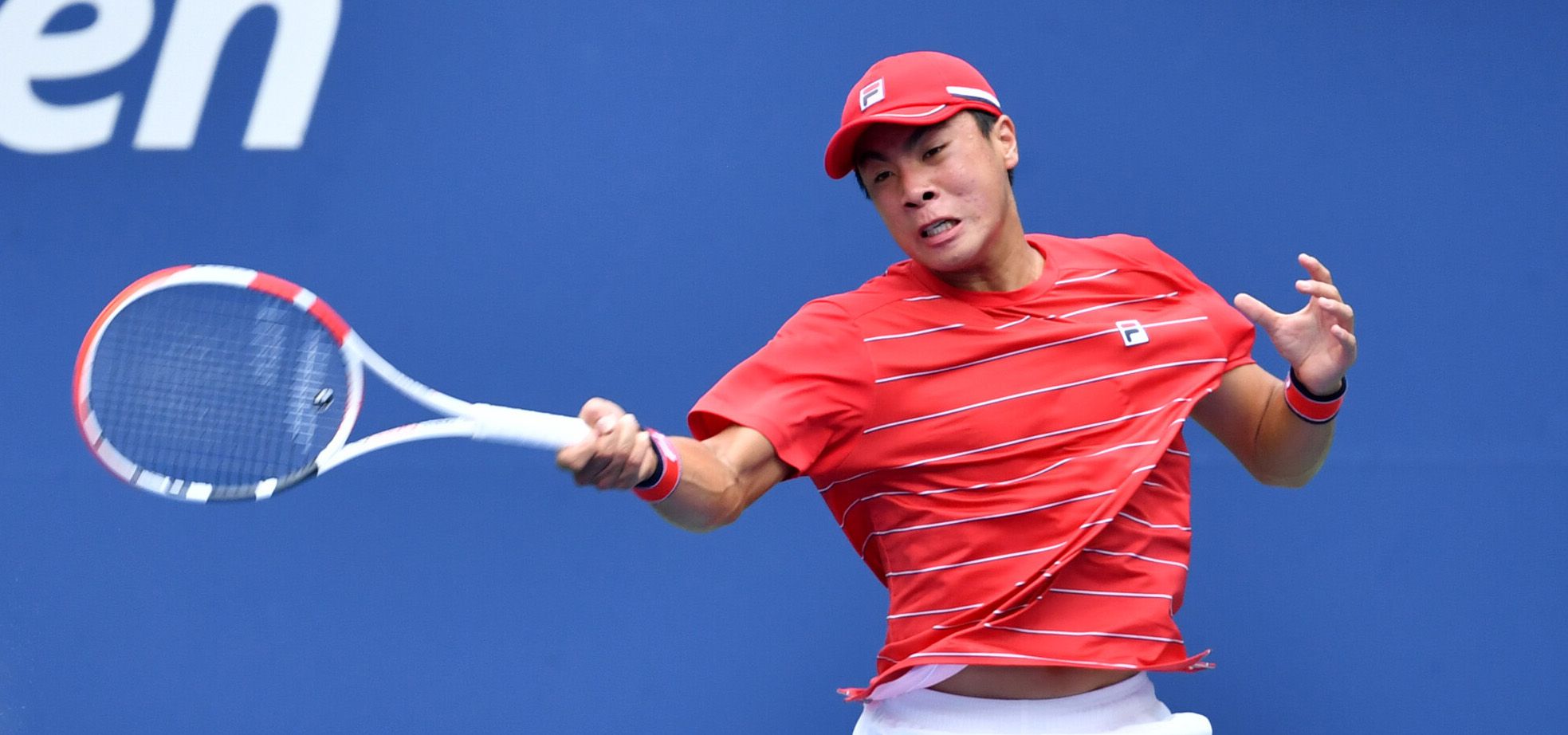 Brandon Nakashima, the 19-year-old American from San Diego who turned pro less than two years ago, continued to play some of the best tennis of his career on Saturday at the 2020 Orlando Open, an ATP Challenger 80 event. Nakashima won his fourth match in straight sets to advance to his first Challenger final, where he will take on No. 4 seed Prajnesh Gunneswaran of India.
Sunday's championship tilt is scheduled to get underway at 11 a.m. Live scoring and streaming of the match can be viewed here.
Coming in brimming with confidence after back-to-back victories over seeded competitors, Nakashima was up against countryman Mitchell Krueger, who needed three sets in each of the last two rounds just to make it to the semifinals. Krueger was on his heels from the start, getting virtually no free points on serve; he would end up winning just over 50% of the points played on his first serve for the match. Nakashima earned five breaks, giving his serve away just once, to cruise to the 6-1, 6-3 victory in 64 minutes.
The day's first semifinal between Gunneswaran and American Christopher Eubanks was a much tighter contest, although it too would ultimately end in two sets. The big serve of Eubanks was mostly neutralized by Gunneswaran, who saw just five aces go by him; furthermore, the American came out on top just 7-of-19 times when needing to put a second serve in play. With a total of six points between the two by the end of the match, Gunneswaran prevailed 6-4, 7-6(2).
Krueger had a chance to team up with fellow American Jackson Withrow in the afternoon in hopes of shaking off his loss in singles by capturing the doubles title. However, they ran into No. 2 seeds Andrey Golubev and Aleksandr Nedovyesov, the Kazakhstani pair that only got stronger with each match this week at the USTA National Campus.
After coming back from a set down in rounds one and two, Golubev and Nedovyesov turned in consecutive results in straight sets, capped off by their tough 7-5, 6-4 effort over Krueger and Withrow in Saturday's final. The win marked the first title at this level for the duo.
The 2020 Orlando Open is closed to the public; only credentialed guests will be able to access the tournament area. For more information on the 2020 Orlando Open presented by Nemours, click here.