Swing By To Visit The
Net Post Grill  
Georgiana Brown | July 12, 2017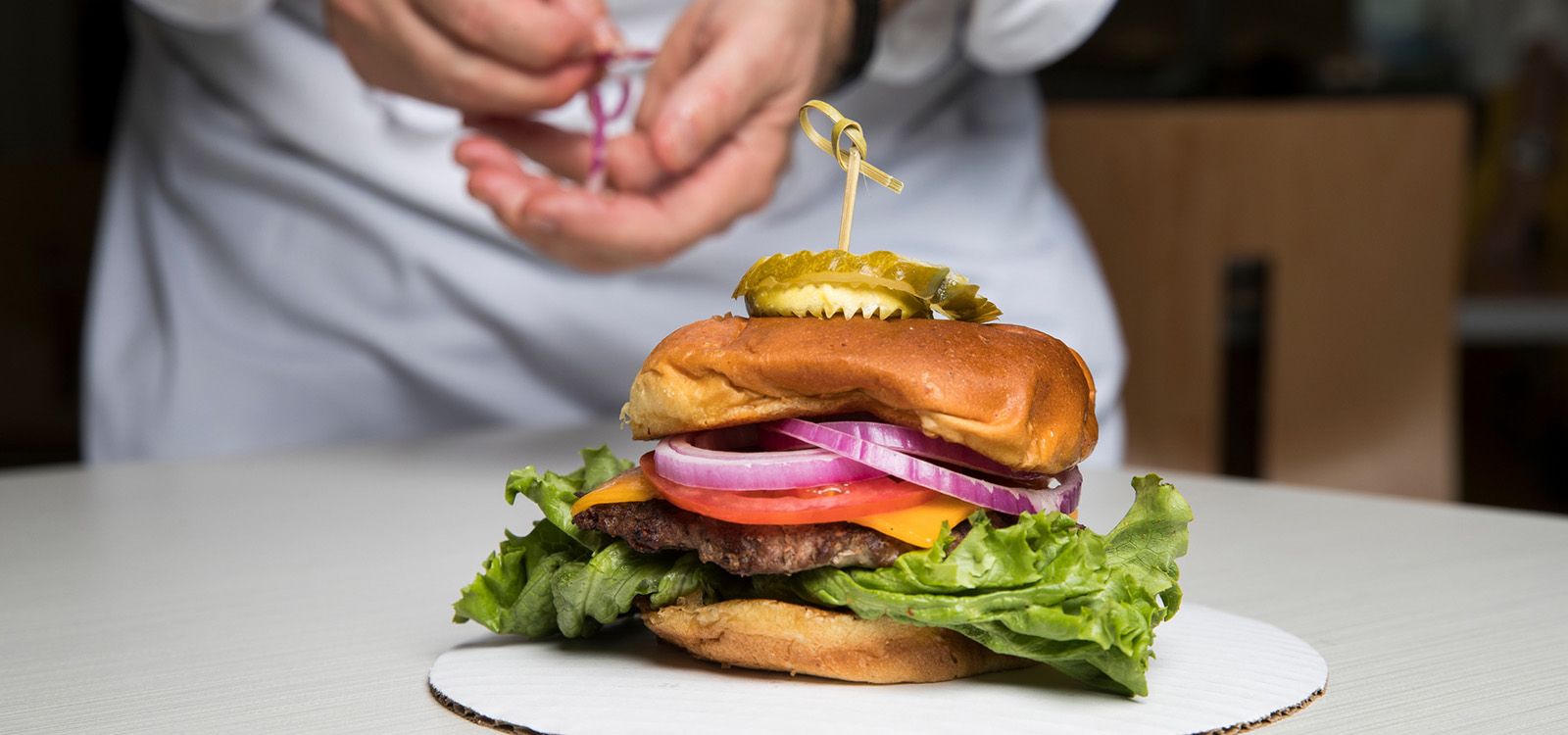 The restaurant, which adjoins the Welcome Center, features the widest array of food options on campus, including a variety of grill favorites, international fare and healthy options.
Open seven days a week, the self-service grill is also a place for events, weekly gatherings and team celebrations. The space features a large outside dining area that overlooks the campus, which hosts happy hours, live music and themed events. Happy hour is held from 4 to 6 p.m. Monday through Saturday and features $2 off all beer and wine.
The restaurant includes a number of self-service stations featuring a-la-carte items including a grill station, deli and salad station, a pizza and pasta station, and a stir-fry station. Additional dining options are a number of "grab-n-go" prepared food items, smoothies and assorted snacks and beverages. Beverage options include a variety of coffee beverages as well as beer and wine.
The restaurant opens daily at 7:30 a.m. The dining options at the Net Post Grill maintain the National Campus' commitment to affordability, with no entrees exceeding $12 in price.
The Net Post Grill Menu can be found HERE.