2020 USTA FL "Bobby Curtis" 16s/18s Junior Singles Championships
Opening Two Rounds Complete
October 17, 2020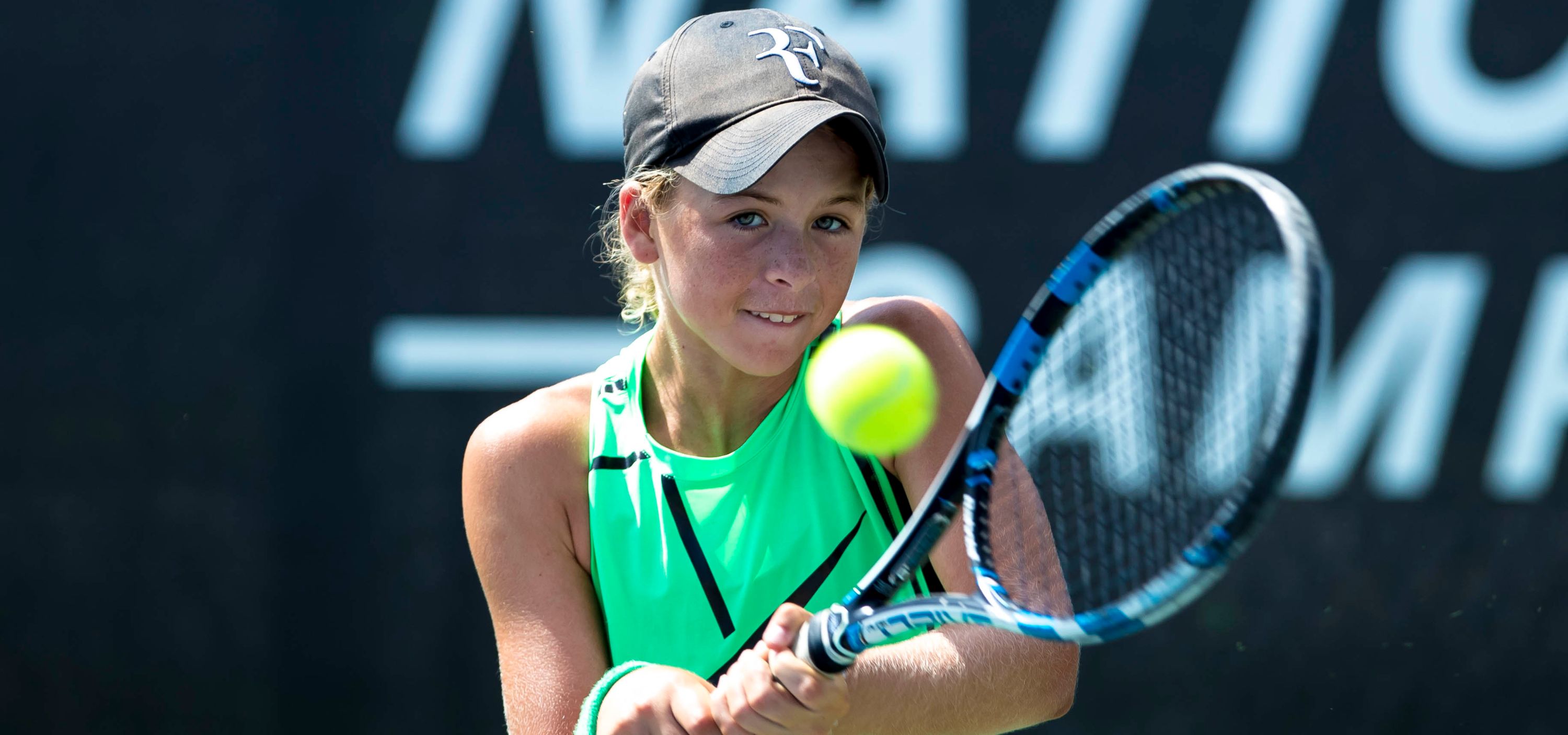 Saturday kicked off the 2020 USTA Florida "Bobby Curtis" Junior Singles Championships for the state's best players in the 16s and 18s divisions. Over the course of the day, two rounds of main draw matches along with one round of consolation play were contested.
A pair of major upsets took place in the boys' 18s draw on Saturday, including Ryan Rajakar (Nokomis) holding off No. 2 seed Dillon Blake (Miami) 7-5, 2-6, 1-0 in the opening round; Rajakar was not able to back up that victory later in the day, falling to Santiago Cardenas (Tampa) 6-4, 7-5. Additionally, Andrew Pereverzev (Hallandale Beach) prevailed over fourth seed Julen Morgan (Miami) 7-6(4), 0-6, 1-0 in a back-and-forth second round matchup. Top-seeded Adam Duan (Davie) turned in two solid performances, advancing to the quarterfinals while surrendering only eight games.
Leonardo Dal Boni (Sarasota) scored the big result of the day in the boys' 16s division, kicking off his weekend by rallying to take down third-seeded Dylan Chang (Miami) 3-6, 7-5, 1-0. Dal Boni remained in the hunt for the title with an impressive 6-0, 6-0 win against David Green (Miami Beach) in the afternoon, setting up a quarterfinal match against No. 5 Calvin Wellman (Delray Beach). Top seed Emilio Sanchez (Naples) along with No. 2 seed Justin Lyons (Pensacola) got through without the loss of set, while No. 7 Daniel Berenblit (Ormond Beach) and eighth seed Francisco Montana (Cutler Bay) were relegated to the consolation draw.
It was nearly a clean sweep for the eight girls' 18s seeds; however, No. 6 Allison Isaacs (Boca Raton) was tripped up by Anslee Long (Saint Petersburg) 6-2, 3-6, 1-0 in the second round. Top-seeded Valeria Ray (Doral) was extended to a match tiebreak during her second match by Cooper Jackson before coming through 6-4, 3-6, 1-0, while No. 5 Sophia Wang (Saint Petersburg) also split sets with Donatella Guamieri (Weston) in round two but managed to prevail 6-4, 1-6, 1-0. The remaining seeded players have yet to drop a set heading into Sunday, including No. 2 Ahmani Guichard (Seminole), who extended her winning streak to 13 matches.
In what turned out to be the final contest to finish on Saturday, girls' 18s No. 1 seed Valeria Centeno (Hialeah) survived a spirited effort from Ayami Maehama (North Miami Beach) 7-6(0), 2-6, 1-0 to move into the quarterfinals. Next up for Centeno is unseeded Taly Licht (Hollywood), who ousted No. 7 Brooke Dugarte (Miami) 6-4, 6-4 in the second round. Joining Licht as unseeded quarterfinalists are Francesca Salvato (Miami Beach) after she bested fourth seed Isabel Pacheco (Weston) 6-3, 7-5 and Olivia Chalik (Davie).
Play continues Sunday beginning at 7:45 a.m. For more information on the 2020 USTA Florida "Bobby Curtis" 16s/18s Junior Singles Championships, click here.