Spring Break Spotlight: Rose-Hulman
Schools across the country flock to the campus. 
Christina Aguis | March 7, 2018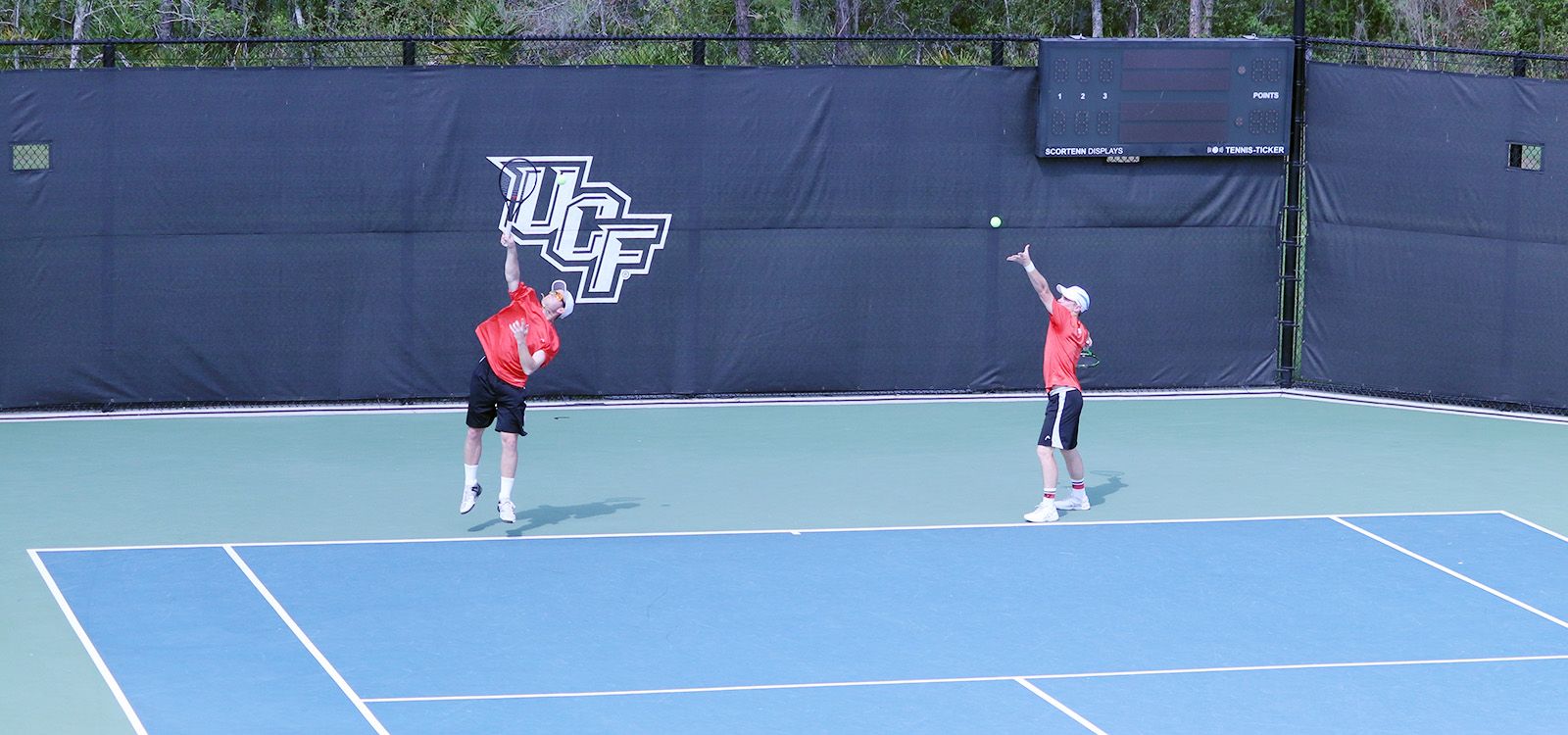 Rose-Hulman Institute of Technology was one of the first colleges to visit the USTA National Campus for Spring Break Tennis in 2018.
Both the men's and women's teams enjoyed a week in Orlando and were out on the courts practicing and playing matches every day.
Twenty-one-year-old junior and Indiana native Jacob Pluta said it took the teams about 12 hours make the trip from Indiana.
"We took 14 boys and girls here, and the bus only seats 14, so it was really crammed and crowded," he said. "We managed to have fun because they have a TV on the bus, so we played Nintendo 64 and Mario and stuff. That usually gets pretty competitive."
Many of the women spent the bus ride reading books, including 21-year-old senior Isabella Evans. "It's the one time we don't have school because we're on break and we didn't have tennis because we were on the bus," she said. "I read some romance novels without shame."
It was Pluta's second time at the National Campus and Evans' first. They both said that their favorite part was playing outside in the heat.
"It's been really fun, and the facility is really nice," Pluta said. "It's definitely the biggest one I've ever been to."
"The weather has been really nice and I like playing outside way more than playing inside," Evans added. "It's easier to see. I like the breeze and I like being outdoors."
It's certainly a change from the team's usual routine, playing indoors in Indiana.
"It's definitely hotter," Pluta said. "I play in the summer in Indiana and it gets hot, so I actually like it a lot."
The Fightin' Engineers played tennis every day while on break, but Evans said they still had time at night with the team to have fun.
"I really liked going back to the house and still being all together at night," Evans said. "We cooked dinner together, we played card games, and we went to the pool one day. It was been fun because we actually got to go outside."
Both Pluta and Evans said that on their one day off during Spring Break Tennis, they went to the beach.
Pluta is just outside the starting lineup at No. 7 singles, but he plays in extra matches and is always there when the team needs him. He also has some opportunities to enter the lineup at No. 6 singles and No. 3 doubles.
For Evans, this is her last season playing collegiate tennis. The civil engineering major plans to continue playing after college and has enjoyed her time at Rose-Hulman.
"It's one of the top engineering schools, so I knew it was a good fit for me," said the California native. "It's also a smaller school so I knew I'd be able to play a lot of tennis, but the focus would still be on school. I was able to have that balance, which I really liked."
"I definitely want to join a league and stay competitive, or else today would be my last match and it would make me really sad."
Her favorite part about playing at the National Campus for spring break was the fact that her parents could see her play online.
"I've been getting some support and having them text me like 'Wow, good point!' just because they've been watching the live stream," Evans said. "They've only seen a couple of my college matches, not a lot at all, since they live in California."
Rose-Hulman played a combined 10 matches in the week they were at the National Campus. They now look forward to returning to Indiana, but have memories that will last a lifetime.