#NationalCampus
Compete in Combine Fitness Tests at Home 
Alyssa Simonin | June 20, 2018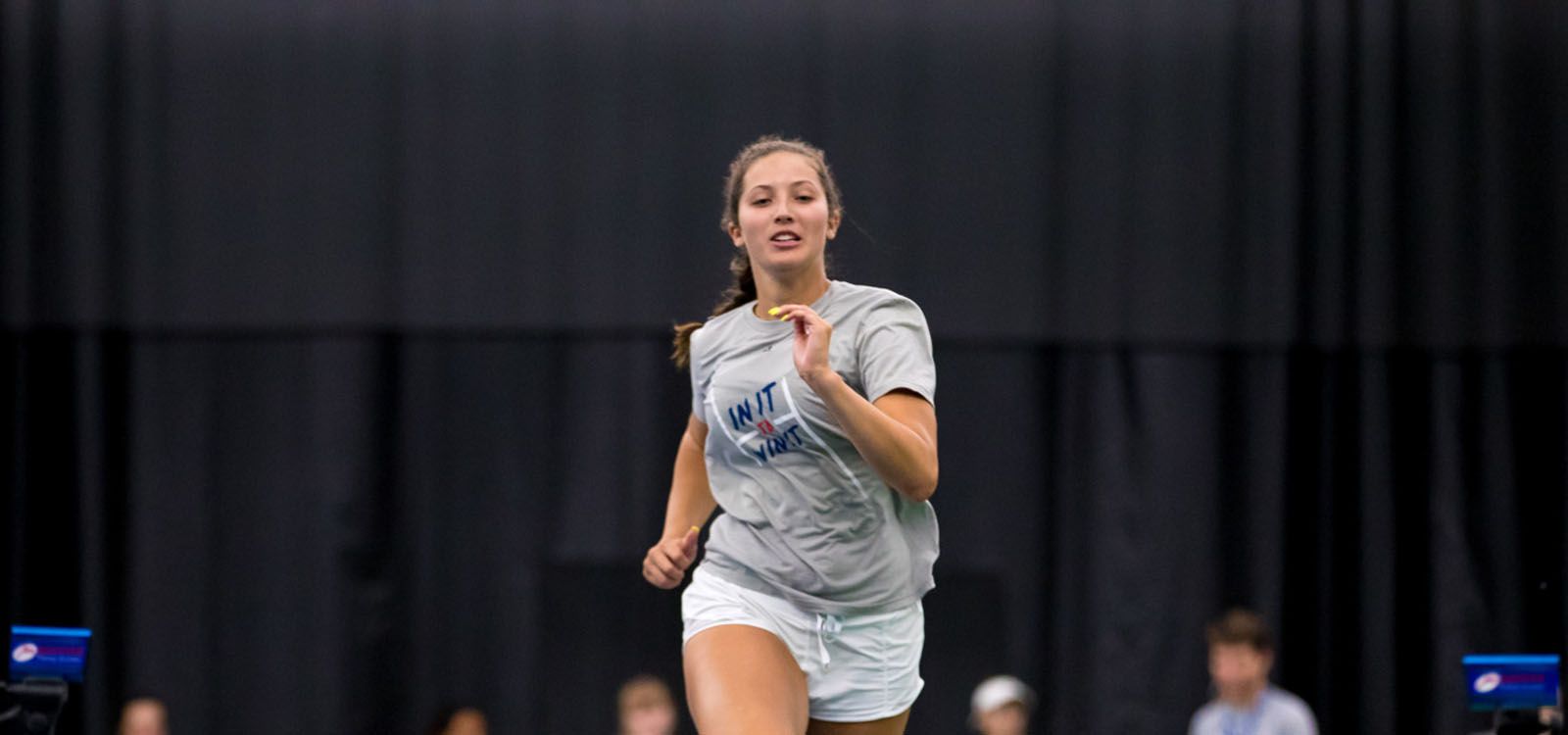 How do you think your personal fitness skills would match-up against the top high school players at the USTA All-American College Combine hosted at the USTA National Campus? Try out these fitness tests at home to see where you would score against the top male and female finisher in each category.
Fitness Test: Male / Female Score
20-yard Dash: Baney - 2.62 seconds / Fuller - 2.61 seconds
Spider Agility: McDaniel – 14.82 seconds / Miszczak – 15.82 seconds
30-Second First Step: Moultrie – 35 first steps / Brumfield – 31 first steps
Horizontal Jump: Moultrie – 114.00 inches / Fuller – 91.50 inches
Vertical Jump: Iaquinto & Meyerson – 29 inches / Allen – 23.75 inches
Medicine Ball Forehand: Meyerson – 46 feet / Brumfield – 38.10 feet
Medicine Ball Backhand: McDaniel – 45.7 feet / Brumfield – 37 feet
Tune in live on USTA Facebook and YouTube this June 21 at 12:00 P.M. ET to the tournament finals of the USTA All-American College Combine presented by adidas. Top high school players battled this week to catch the eyes of college coaches, and now there's a main-draw wild card into a USTA Pro Circuit $15,000 future on the line for both the male and female winner. WATCH HERE.