2019 USTA League National Adult 40 & Over 3.0 Championships

Semifinal Matchups Ready for Sunday
October 19, 2019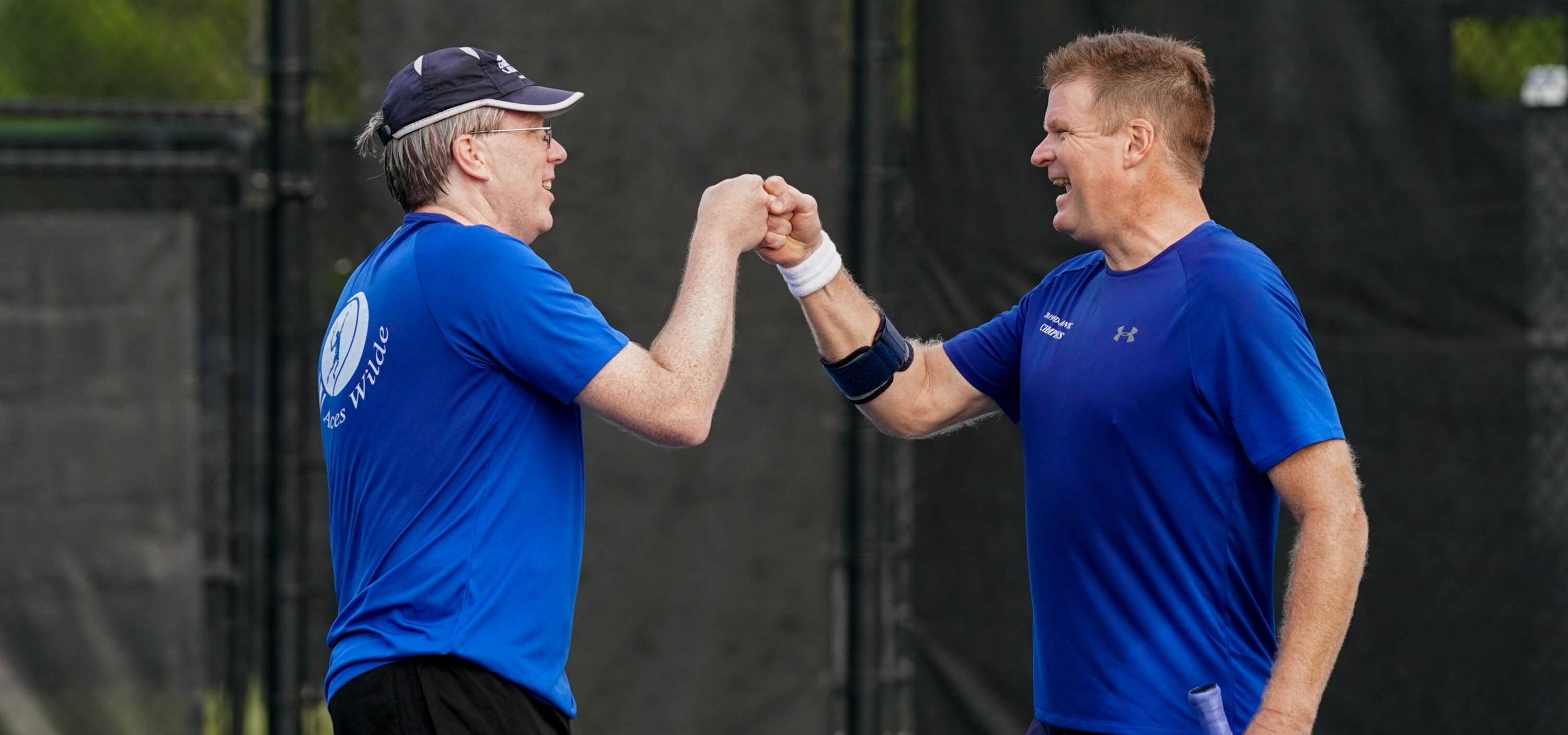 The indoor courts of the USTA National Campus were put to good use on Saturday at the 2019 USTA League National Adult 40 & Over 3.0 Championships. A rainy second day of action marked the end of flight play, as now the men's and women's divisions have been whittled down to just four teams each.
The first to guarantee they would be playing on Sunday on the men's side was Mid-Atlantic (Independent – Howard County, Md.), coming out on top in all four duals after their players grabbed 15 total individual matchups over Friday and Saturday. Southern (Independent – N. East, Miss.) was next to turn in a 4-0 team record with an impressive 17 court victories and 35 sets to their credit.
Caribbean (Independent – Puerto Rico) locked up the top seed for the men's side with a commanding two days of play. They ended up with the most individual wins (18), sets won (37), and games won (225). Rounding out the semifinalists is Intermountain (East Junior High – Boise, Idaho), which survived a loss and ended up winning on 13 courts, the most of the four teams that closed out flight play with an overall record of 3-1.
The men's semifinal contests will see Caribbean clashing with Intermountain and Southern going up against Mid-Atlantic.
Three of the women's semifinalists advanced to Sunday unscathed. The team representing Midwest (Carmel Racquet Club – Carmel, Ind.) earned the top seed by virtue of their 16 court victories, one better than the crew from Middle States (Kinetix Sports Club – Norristown, Pa.), which took the second slot. Rounding out the undefeated squads was Southern (Rock Hill Tennis Center – Rock Hill, S.C.) thanks to claiming 14 individual matchups and actually winning more games than both Midwest and Middle States.
Florida (Tampa Yacht & Country Club) looked in position to also secure a spot in the semifinals, but got tripped up by the crew from Southern California (Manhattan Country Club – Manhattan Beach) in their lone dual on Saturday, knocking them out of contention in large part due to only collecting 11 court victories to nine losses. Ultimately, both Florida and Southern California would be beaten out by Missouri Valley (Elite Squad Tennis Club – Overland Park, Kan.), a team that came away with 15 individual matchups and 32 set wins in spite of having one dual loss.
The morning will begin with Midwest across the net from Missouri Valley and Middle States battling Southern.
All semifinals will get underway at 7:30 a.m. with the championship and third-place matches to follow at approximately 11:30 a.m. A full listing of teams competing and complete match schedule for the men's competition can be found here, while more information on the women's competition can be viewed here.