Spring Break Spotlight: Hope College
The USTA National Campus hosted more than 300 matches in 2018. 
Christina Aguis | March 29, 2018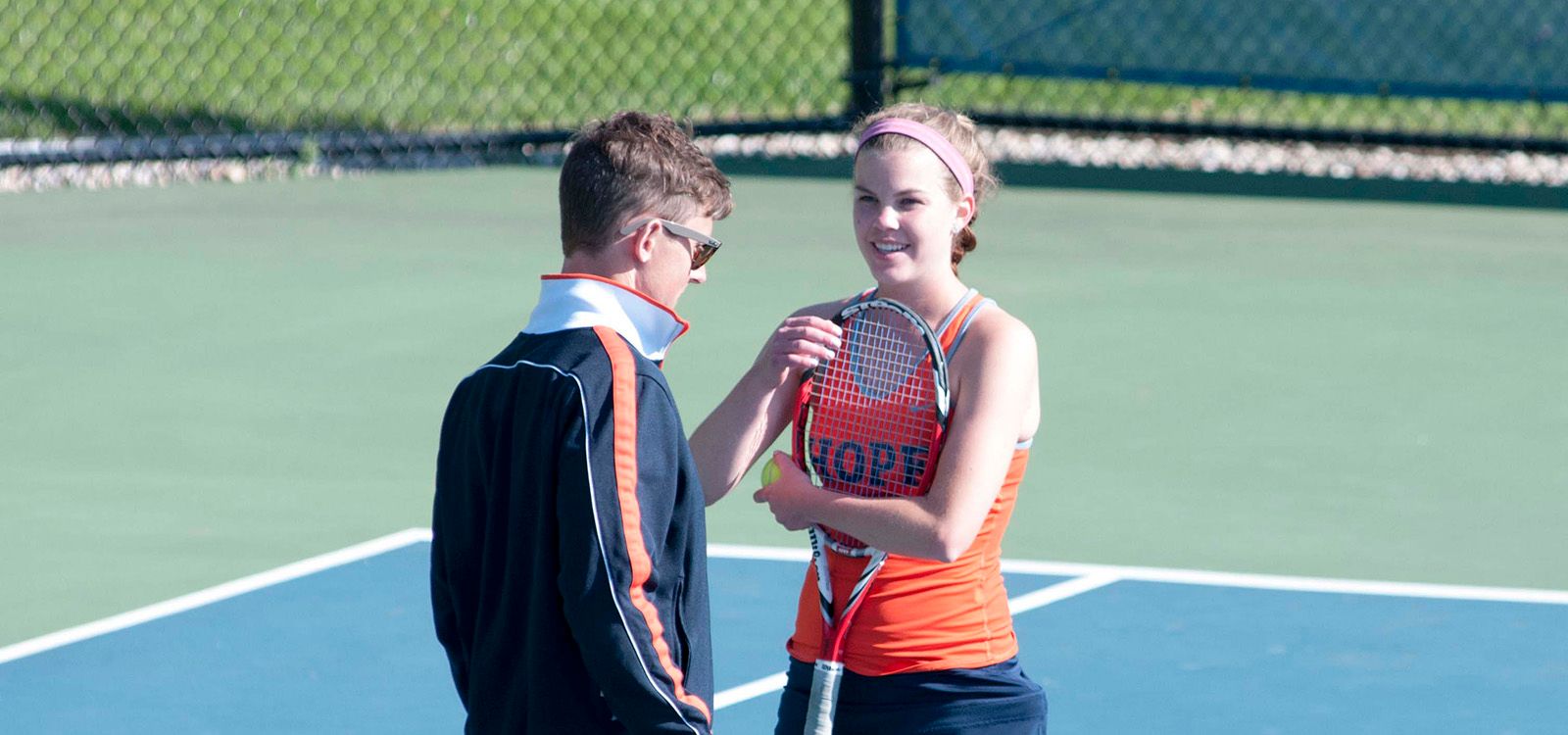 Michigan's Hope College was one of many schools that came down to warm and sunny Florida for Spring Break Tennis at the USTA National Campus.
For senior nursing major Natalie Rahrig, who has played for Hope College for four years, it was more than just the weather that kept her coming back to the National Campus.
Q: What has your experience been like at the National Campus?
A: I like coming here, I like how we're able to all be on the same bank and easily cheer each other on. It's nice how, compared to my first two years (at other locations), the courts were definitely not as nice, and it's nice coming to a place where the courts are (in great shape).
Q: What's your favorite part about coming for spring break?
A: The weather and also being able to be here as a team. I think we always grow close when we're at Spring Break Tennis.
Q: What's your favorite memory with your team?
A: I think just being able to be all together, whether it's at the house or playing tennis. Normally when we're at school we're all stressed about homework and stuff, but here we can just focus on tennis. I think that I like being able to focus on tennis and getting closer as a team
Q: What does the team do while you're not playing tennis in Orlando?
A: We have a pool so we'll go swimming or cook dinner together. The guys actually cooked for us and they made pasta.