2019 Orlando Tennis Series
Subhash, Hidaldo Capture Singles Titles
June 23, 2019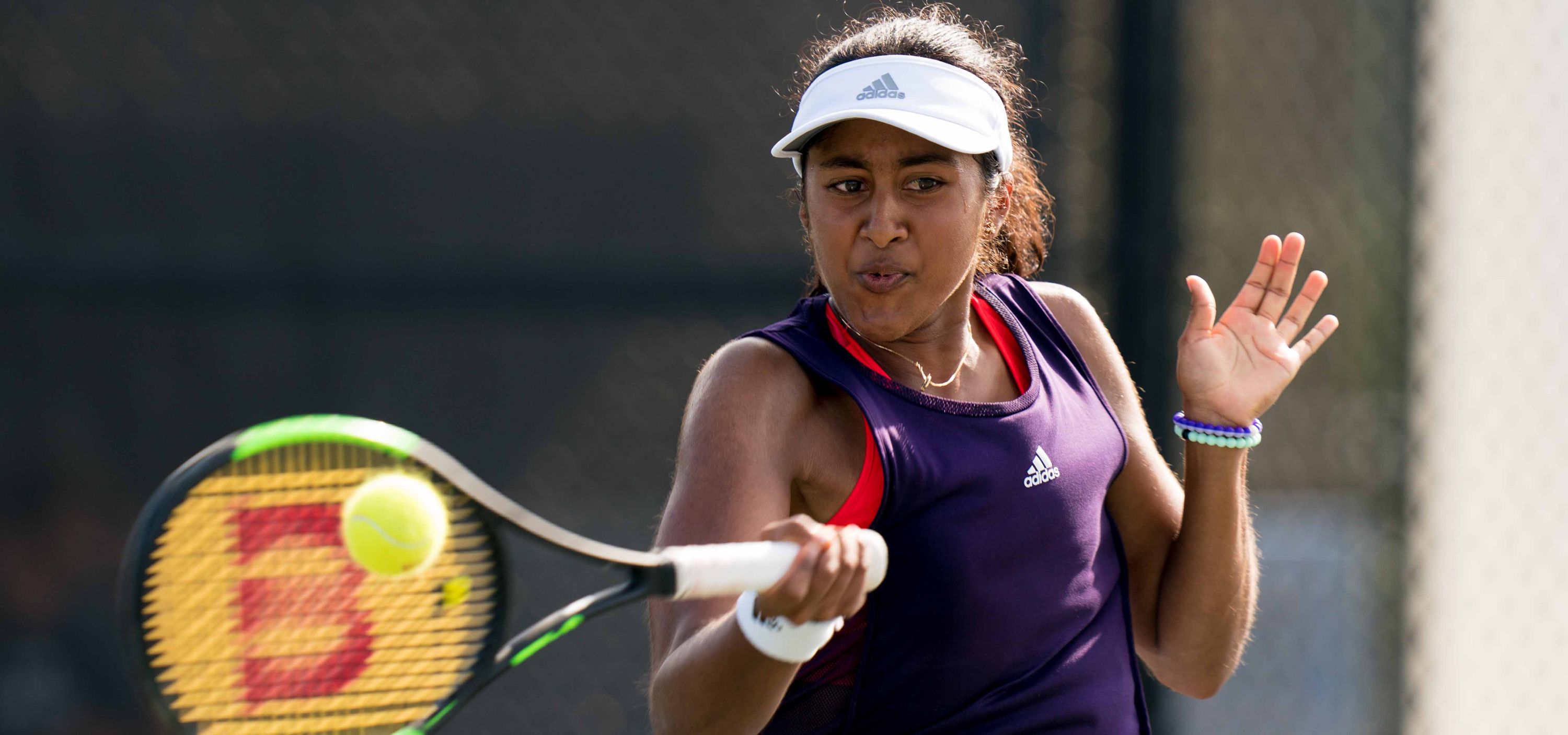 The Orlando Tennis Series concluded on Sunday as American Natasha Subhash and Diego Hidalgo of Ecuador secured the singles titles.
The event, which is an ITF World Tennis Tour M15 and W15 event, featured some of the top up-and-coming men's and women's players from around the world, including both current and former collegians, as well as top American juniors.
Subhash, the 17-year-old from Fairfax, Va., who is committed to play college tennis next year at the University of Virginia, knocked off fellow American and No. 2 seed Tori Kinard 6-1, 6-2 in the women's final. Subhash, the tournament's No. 4 seed, only dropped one set the entire week en route to her second ITF World Tennis Tour title of the year.
In the men's final, the No. 6 seed defeated the second-seeded Ricardo Rodriguez of Venezuela 6-1, 6-4. The 26-year-old Hidalgo played college tennis at the University of Florida and Sunday's title was the first singles title of his career.
The ITF World Tennis Tour is the new umbrella name for all former USTA Pro Circuit and Junior Circuit tournaments and serves as the player pathway between the junior game and the elite levels of professional tennis.
The Orlando Tennis Series is the second professional tennis tournament to be held at the USTA National Campus this year. In January, the campus welcomed the Orlando Open, an ATP Challenger 90 men's event that saw American Marcos Giron win the first ATP title of his career.
For complete results, click here for the men's homepage and here for the women's.
Sunday, June 23 – Results
Men's Singles Main Draw – Final
(6) Diego Hidalgo (ECU) def. (2) Ricardo Rodriguez (VEN) 6-1, 6-4
Women's Singles Main Draw – Final
(4) Natasha Subhash (USA) def. (2) Tori Kinard (USA) 6-1, 6-2
ABOUT THE USTA PRO CIRCUIT:
With more than 100 tournaments throughout the country and prize money ranging from $15,000 to upwards of $160,000, the USTA Pro Circuit is the largest developmental tennis circuit in the world and the pathway to the US Open and tour-level competition for aspiring tennis players. Now in its 40th year, the USTA Pro Circuit has been a launching pad for many of today's top pros, including Andy Murray, Maria Sharapova, John Isner, Sloane Stephens, Kei Nishikori, Victoria Azarenka, Caroline Wozniacki and Garbine Muguruza. Follow the USTA Pro Circuit at #USTAProCircuit on social media and at www.procircuit.usta.com.