#NationalCampus
Top 10 Photos: Summer Camp Kick-Off 
Alyssa Simonin | June 10, 2019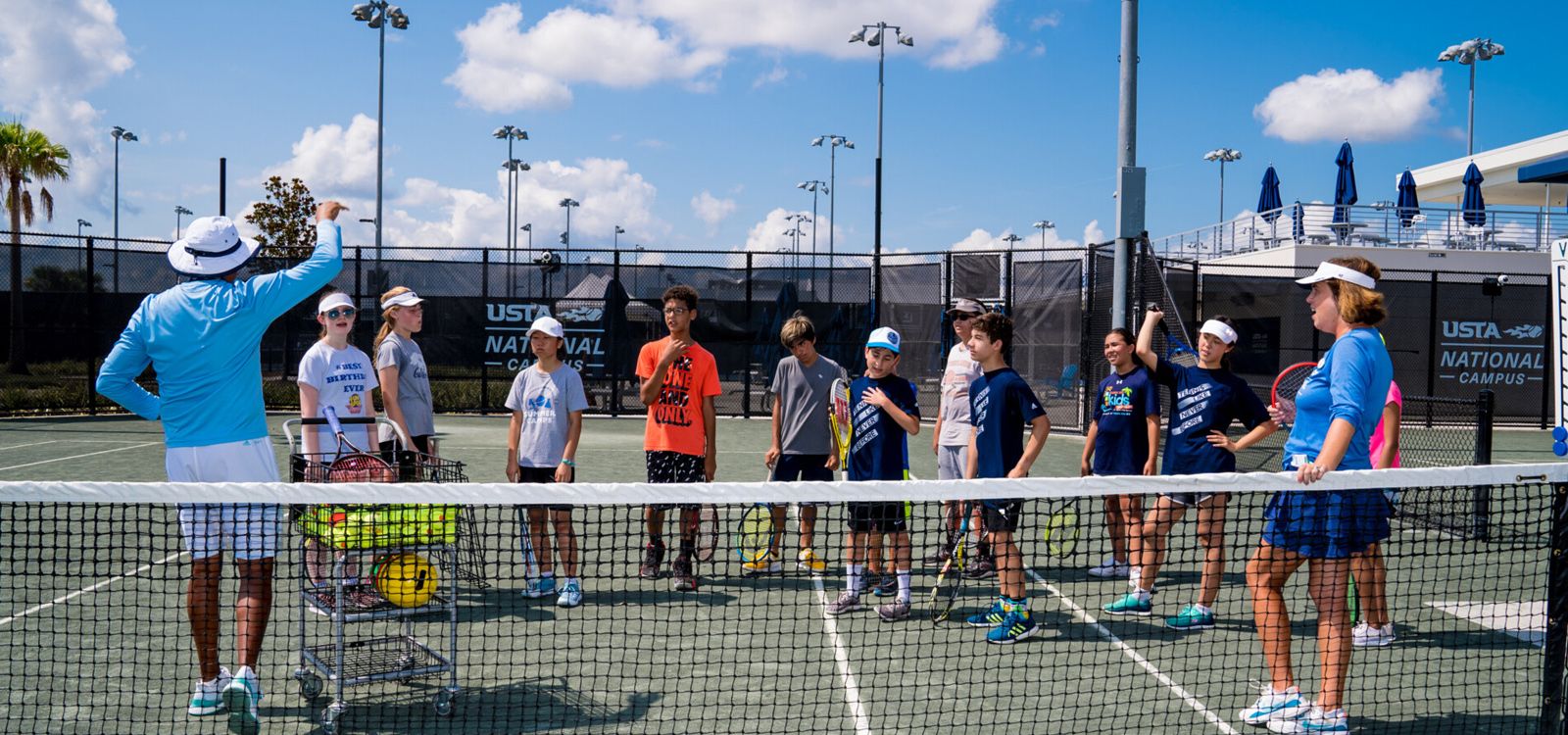 It's that time of year again at the USTA National Campus--Summer Camp! Children of all ages and abilities flock to the tennis courts to learn new skills, make new friends, and have a blast. Whether they're picking up a racquet for the first time in Red & Orange Ball (ages 5-10), taking their skills to the next level in Youth Development (ages 11-17), or focusing in on technique in High Performance (ages 10-18), everyone is enjoying their summer days playing the sport of a lifetime.
See the top 10 photos from the first week of youth summer camp at the Home of American Tennis.
Be sure to share your experience at the USTA National Campus on social media with #NationalCampus.