2018 USTA FL 65 & Over Sectional Championships
Four Teams Earn Sectional Titles on Final Day
April 16, 2018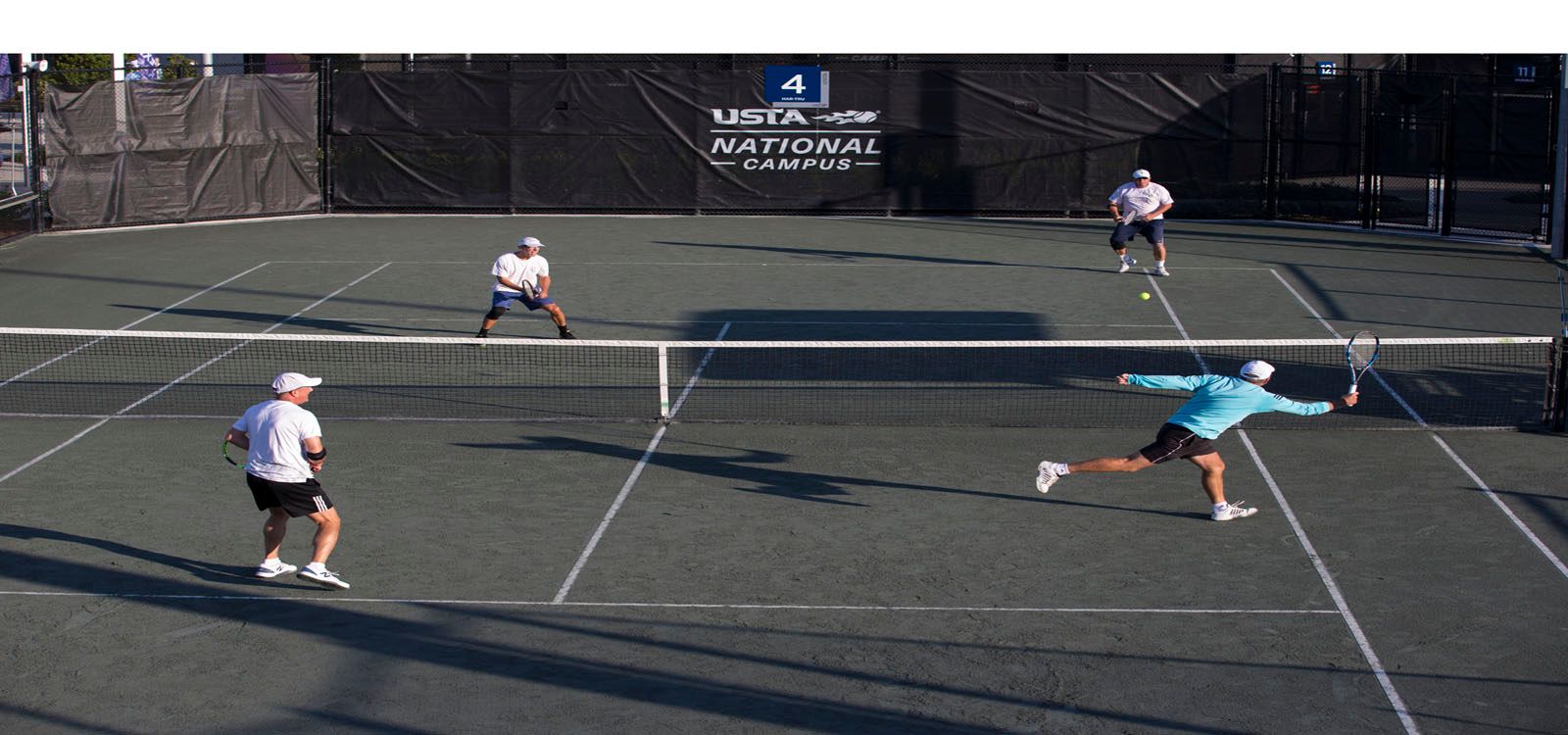 Four titles were up for grabs on the final day of action at the USTA Florida 65 & Over Sectional Championships, hosted by the USTA National Campus. By the end of Monday's matches, men's squads from Collier and women's teams from Pinellas proved to be the class of the event.
Representing Collier as divisional champions was Players Club (7.0) and Lighthouse Bay (8.0). The victorious Pinellas women included Seminole Lakes Golden Aces (7.0) and McMullen (8.0). That quartet of winners joined Duval (Southside Tennis Center), who earned the women's. 6.0 title on Sunday.
For the 7.0 men, one more round of flight play was contested on Monday. Marion (Villages) entered the day atop the standings, but was knocked out of the running via a loss to Hillsborough (Temple Terrace). That left Hillsborough with a 4-1 team record and 10 individual court victories. However, it would leave them just short of clinching the title, as Collier swept Alachua (JTC) to also secure a 4-1 record. The tiebreaker went in their favor thanks to their 11 wins in the 15 individual matchups played.
In the women's 7.0 final, Pinellas outlasted Collier (World Tennis Center) with wins on courts one and three. They posted a 6-4, 6-2 result on court three, but Collier stayed alive after coming through on court two by a 6-3, 7-5 margin. At the top spot, Pinellas raced through the opening set 6-0, but Collier rallied back for a 6-1 second frame. Pinellas would respond when it counted, besting Collier in the match tiebreak for the title.
The 8.0 Collier men took down Hillsborough (Riverhills) in the divisional championship match. All three courts were decided in straight sets, with a 7-6, 6-3 triumph at the first position serving as the clincher for Collier. They also won easily on court two, 6-2, 6-2, while Hillsborough was able to win at the third spot by a final of 6-4, 6-3.
The dominant 8.0 Pinellas women capped off their tournament in emphatic fashion. They entered the final against Collier (Naples Grande) having not lost a set in flight play, and they kept that pace up on Monday, sweeping all three courts. Pinellas was pushed past 6-4 in just one set en route to taking the third position 7-5, 6-1. They dropped five games apiece at the other two spots, taking court one 6-4, 6-1 and court two 6-1, 6-4.
For complete results from the 2018 USTA Florida 65 & Over Sectional Championships, click here.
Established in 1980, USTA League has grown from 13,000 players in a few parts of the country in its first year to more than 900,000 players across the nation today, making it the world's largest recreational tennis league.
USTA League was established to provide adult recreational players throughout the country with the opportunity to compete against players of similar ability levels. Players participate on teams in a league format, which is administered by the USTA through its 17 sections. The league groups players by using six National Tennis Rating Program (NTRP) levels, ranging from 2.5 (entry) to 5.0 (advanced). USTA League is open to any USTA member 18 years of age or older.