Volunteer Opportunities:
USTA National Campus Ambassador Program
May 30, 2017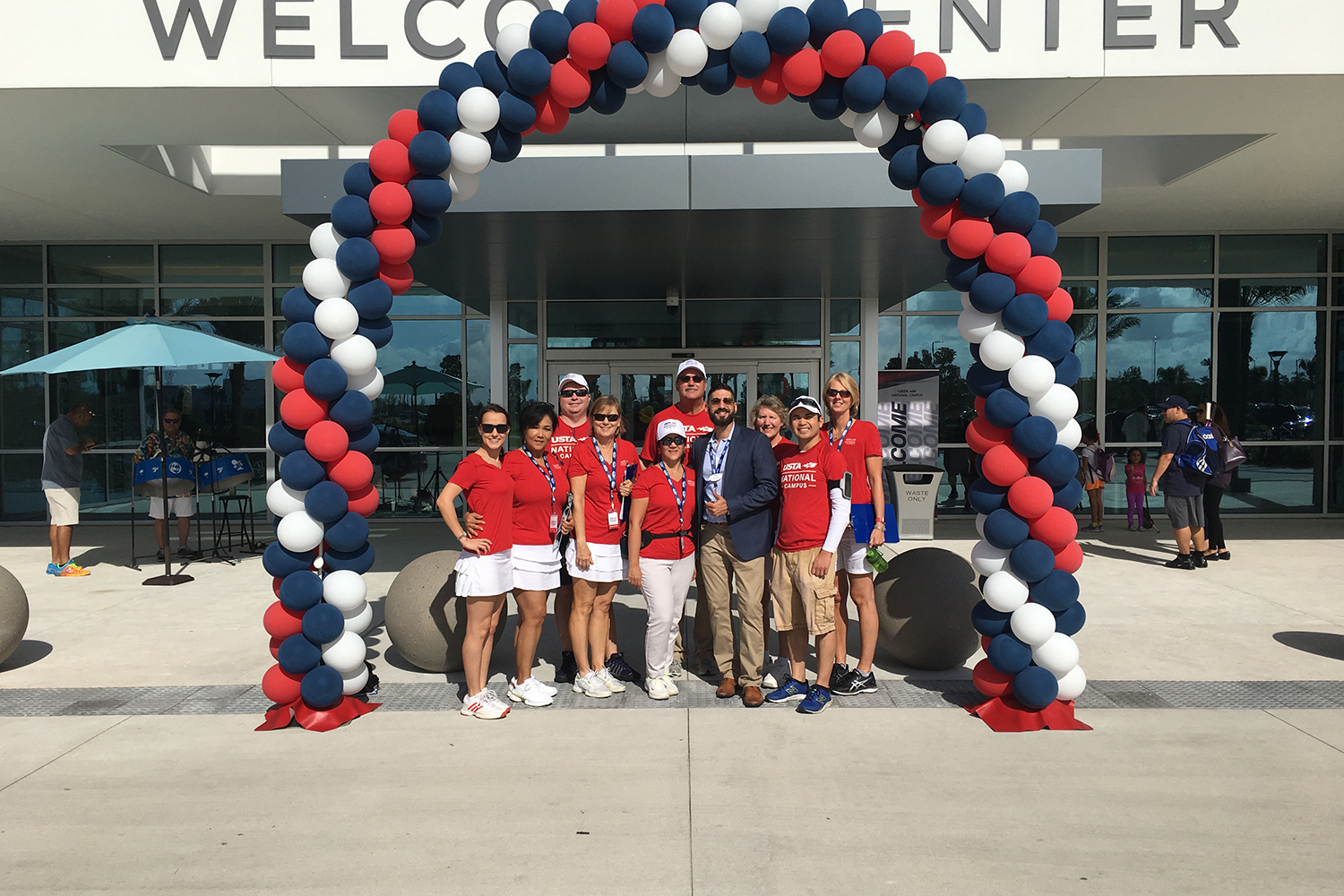 "We inspire a love for American tennis."
The USTA National Campus will be driven by the dedicated volunteers who help us provide the best guest experience every day. From junior tennis and adult league tournaments to UCF collegiate and player development, our volunteers will do more than just donate their time and resources. They form the roots that connect us to the communities that spark our future growth to promote American tennis.
WHAT ARE WE LOOKING FOR?
In order to promote American tennis and create memorable experiences for everyone, our Ambassadors will need to:
·Possess an outgoing and engaging personality and strong speaking skills.
·Engage in dialogue about the National Campus itself, and tournaments hosted here.
·Answer questions and offer performance suggestions that will enhance the guest experience
·Relay pertinent facts on the various programs we have to offer, court fees, times, and events currently featured at the National Campus.
APPLY NOW to join our Ambassador team as a greeter, usher, event assistant and more.
For questions, please email rafael.rivera@usta.com
If you are a Nemours Employee, and want to get involved APPLY HERE.
DESIGNATED CHARITIES:
The mission of Rotary Club of Lake Nona is to provide service to others, promote integrity, and advance community understanding, goodwill, and peace through its fellowship of business, professional, and community leaders.
Nemours is a nonprofit pediatric health system that provides life-changing medical care and research, helps kids grow up healthy, advocates for kids nationally and trains tomorrow's pediatric experts. Nemours is a hospital built for families by families bringing best-in-class children's health care, prevention and research to Central Florida.