Women's $15K USTA National Campus Pro Tennis Classic
Quarterfinals to be Contested on Friday
March 8, 2018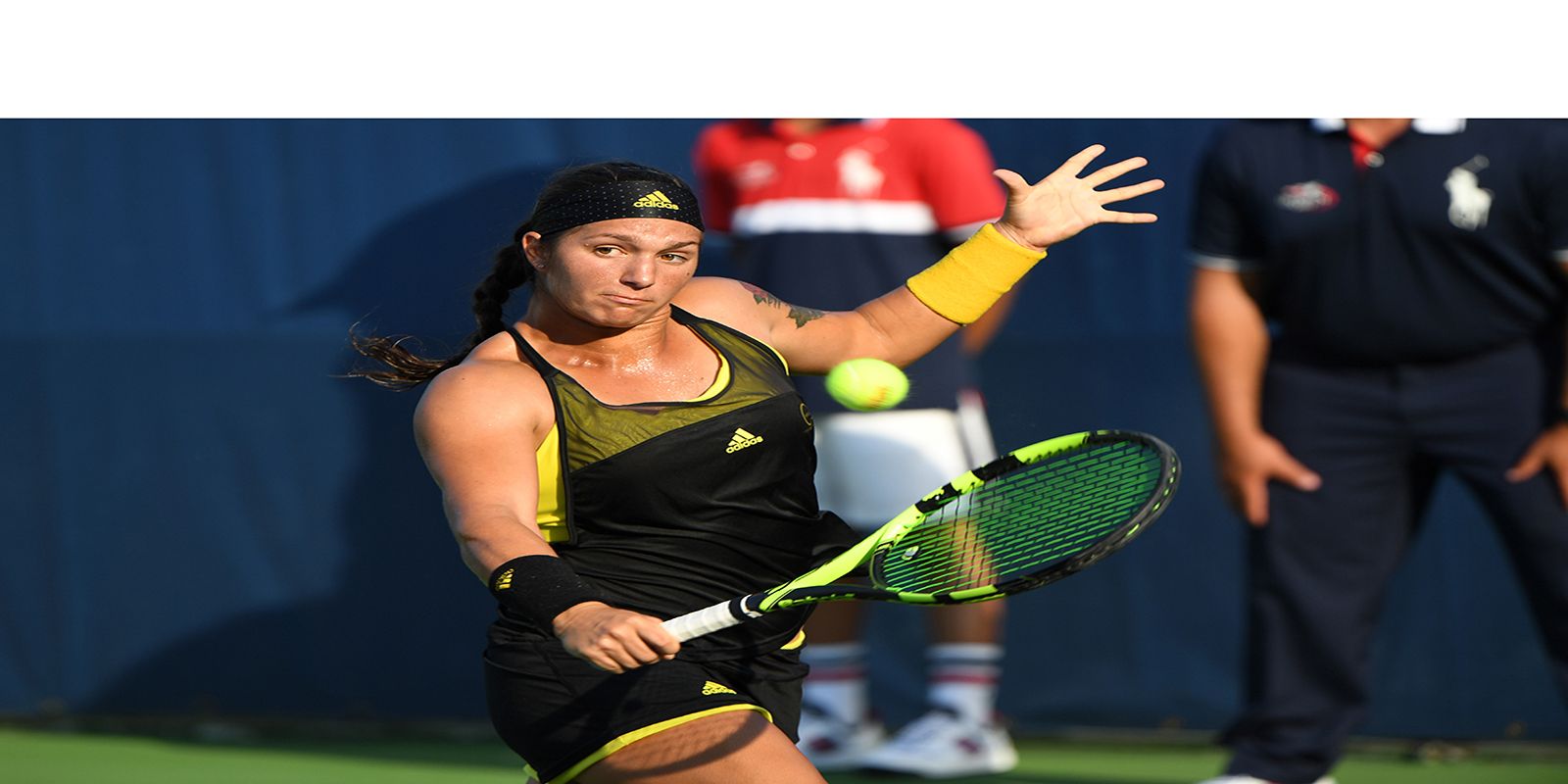 On Thursday, seven of the top eight seeds advanced to the quarterfinals.
Winners included: world No. 1 junior and 2017 French Open junior singles champion Whitney Osuigwe; top seed and former Top 5 junior Usue Maitane Arconada; No. 3-seeded American and six-time USTA Pro Circuit doubles champion Sophie Chang; No. 7 seed Katerina Stewart, who holds nine USTA Pro Circuit singles titles and is on the comeback trail after spending one year at West Point; and former Top 125 player and No. 8 seed Jessica Pegula.
The doubles final, which will take place on Saturday, will feature the No. 3-seeded young American team of Osuigwe, 15, and Caty McNally, 16, who is the No. 29-ranked junior in the world and reached the singles and doubles quarterfinals at the 2017 junior French Open. Osuigwe and McNally together reached the doubles final at junior Wimbledon in 2017.
They will face the top-seeded team of Bulgaria's Dia Evtimova and Belarus' Ilona Kremen. Evtimova, 30, has ranked as high as No. 145 in the world in singles and has captured 13 ITF Pro Circuit doubles titles all over the world. Kremen, 24, has ranked as high as No. 157 in the world in doubles and has won 24 ITF Pro Circuit doubles titles from 2011-18.
This is the second pro tennis event to be held at the USTA National Campus this year. Another USTA Pro Circuit women's event took place at the campus in January.
A number of community events will be held throughout the week, including Net Generation Kids' Clinics. Net Generation is the USTA's new unified youth initiative to inspire the next generation of tennis players.
Singles quarterfinals are slated to begin at 11 a.m. For more information on the $15,000 USTA National Campus Pro Tennis Classic, click here.
THURSDAY, MARCH 8 - RESULTS
SINGLES MAIN DRAW - SECOND ROUND

(1) Usue Maitane Arconada (USA) def. (WC) Alana Smith (USA) 6-2, 5-7, 6-1
(2) Chanel Simmonds (RSA) def. (Q) Catherine Leduc (CAN) 6-2, 6-1
(3) Sophie Chang (USA) def. (Q) Aldia Sutjiadi (INA) 6-2, 6-1
(5) Aliona Bolsova Zadoinov (ESP) def. (WC) Rasheeda McAdoo (USA) 6-3, 6-3
(6) Astra Sharma (AUS) def. Zuzana Zlochova (SVK) 4-6, 6-2, 6-1
(7) Katerina Stewart (USA) def. Varvara Flink (RUS) 3-6, 7-6(3), 6-2
(8) Jessica Pegula (USA) def. Amanda Rodgers (USA) 7-6(2), 6-4
Whitney Osuigwe (USA) def. (Q) Emma Navarro (USA) 6-3, 6-3
DOUBLES MAIN DRAW - QUARTERFINALS
(1) Dia Evtimova (BUL)/Ilona Kremen (BLR) def. Allie Gretkowski (USA)/Emma Navarro (USA) 7-5, 6-2
(3) Caty McNally (USA)/Whitney Osuigwe (USA) def. Safiya Carrington (USA)/Alana Smith (USA) 6-1, 6-3
With more than 90 tournaments hosted annually throughout the country and prize money ranging from $15,000 to $125,000, the USTA Pro Circuit is the pathway to the US Open and tour-level competition for aspiring tennis players and a frequent battleground for established professionals. The USTA launched its Pro Circuit 39 years ago to provide players with the opportunity to gain professional ranking points, and it has since grown to become the largest developmental tennis circuit in the world, offering more than $4 million in prize money. Last year, more than 1,000 men and women from more than 70 countries competed in cities nationwide. Andy Murray, Maria Sharapova, John Isner, Sloane Stephens, Kei Nishikori, Victoria Azarenka, and Sam Querrey and are among today's top stars who began their careers on the USTA Pro Circuit. Follow the USTA Pro Circuit at #USTAProCircuit and www.procircuit.usta.com.