2020 College MatchDay
College MatchDay continues showcase of top programs at the National Campus. 
USTA Staff | December 9, 2019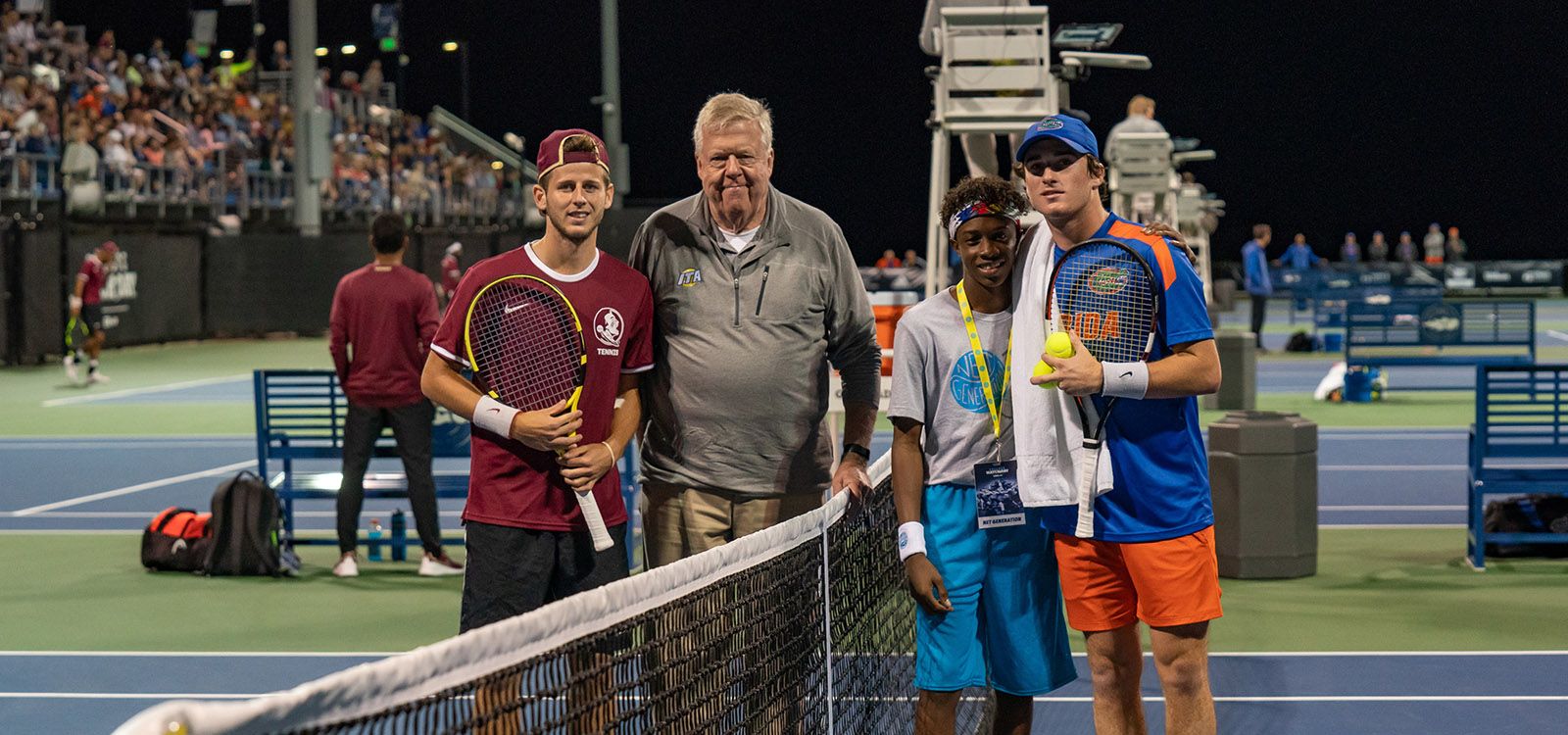 It's official! Three marquee matchups will headline the College MatchDay schedule at the USTA National Campus in 2020, as the popular event returns for its fourth year in Orlando, Fla.
The action kicks off with the fourth consecutive meeting of the Florida and Florida State men's programs on Saturday, Feb. 1, at 5 p.m. The three-match slate then continues with a pair of high-profile women's matchups: Notre Dame vs. USC (Feb. 15 at 5 p.m.) and Florida State vs. Ohio State (March 1 at 4 p.m.).
All matches will be played at the campus' 1,200-seat collegiate stadium – the only off-campus stadium in America built specifically for college tennis.
College MatchDay is one of the USTA's platforms to promote college tennis. The first three years of College MatchDays hosted at the USTA National Campus have drawn more than 15,000 fans, an average of more than 1,000 per match, and five of the six teams that played in College MatchDays in 2019 ended the year ranked in the Tennis Channel / USTA College Tennis Top 25.
Admission is free for each College MatchDay, which will feature kids activities, live music, specialty food and drinks, games, and giveaways on site at the National Campus. Guests will be able to reserve free tickets on Ticketmaster starting in January.
Visit the College MatchDay Homepage for more on this exciting series.