Get Ready for an Electric Atmosphere
Tickets were gobbled up for Florida vs. Florida State on Feb. 2.
Brian Ormiston | January 31, 2019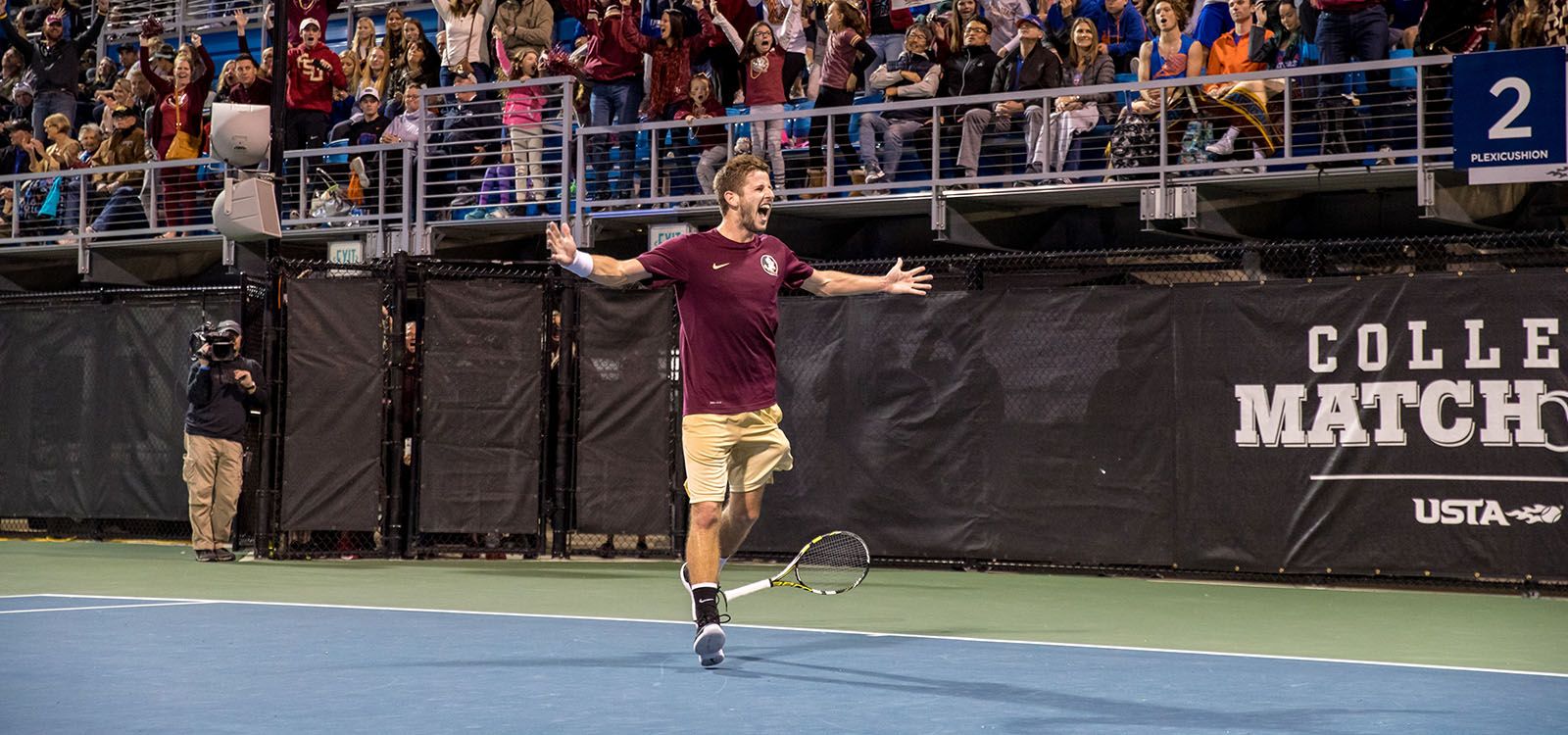 It took only three weeks for every ticket to the Feb. 2 College MatchDay event between Florida and Florida State to be acquired by hungry college tennis fans. With the USTA National Campus having reached capacity before the schools even arrive, the anticipation and excitement in the community is palpable.
Click Here for the CMD Fan Guide
The Seminoles and Gators kick off the College MatchDay season Saturday at 6 p.m., with festivities getting underway at 5 p.m. All fans who managed to snag a ticket will need to show their bar code on their phone to gain entry to the Collegiate Center.
Pre-match entertainment will include a free kids' clinic powered by Net Generation, face painters, games, food, drinks and much more. The evening is being sponsored by the Central Florida Expressway Authority.
For those without a ticket, the action will be broadcast live on Tennis Channel.
More than 1,700 fans came out to the Campus for each of the last two meetings between the Florida rivals; both were the highest-attended regular season college tennis matches in the country each year.
Complimentary tickets are still available for the rest of the College MatchDay events by going to Ticketmaster.com.
The 2019 college season getting started will culminate in the NCAA Division I Tennis Championships from May 16-25. The USTA National Campus will host the tournament for the first time, and ticket information will be announced when it is finalized.