Spring Break Highlight
Concordia College New York
Taylor Linton | March 8, 2019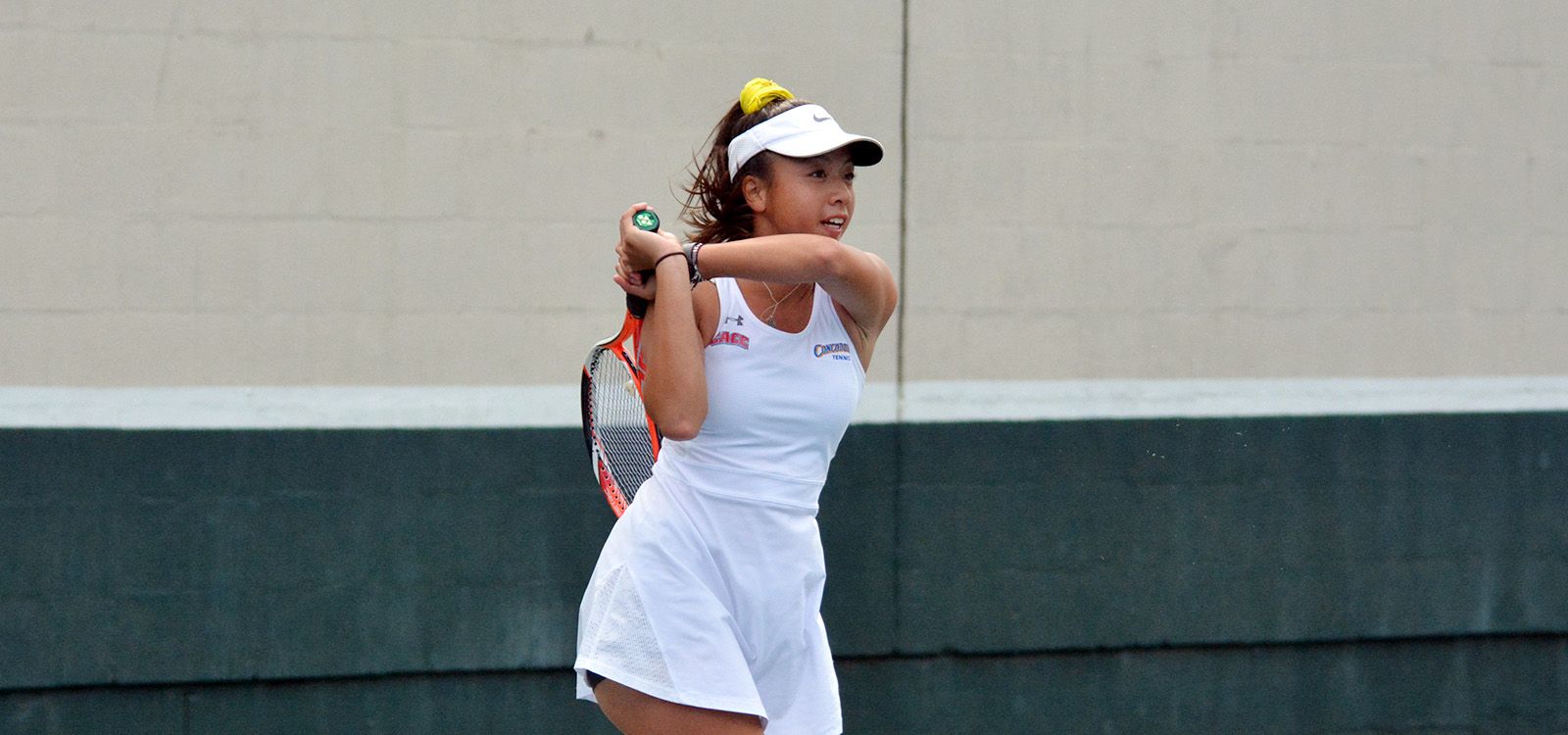 Spring Break Tennis is underway at the USTA National Campus, where approximately 300 matches will be contested by schools from all over the nation. For the visiting schools, the opportunity to compete against high-level competition is a chance to enjoy the warmer weather and play outdoors.
Concordia College New York is one school that managed to escape the cold to spend a week down in Orlando, Fla. Both the men's and women's teams got on flights to come down and compete in a combined total of eight matches.
Head coach Neil Tarangioli, who coaches both the men's and women's teams, is no stranger to spring break trips. He's been with the men's team since 1981 and has helped guide the program to 565 wins and 22 Division II National Championship appearances.
Although he's been with the men's teams for decades, this is only his seventh year coaching the women's team. In just the six seasons he's been with the women's program, he's helped the female Clippers compile an 85-36 record.
"Our favorite part of Spring Break Tennis is the competition," Tarangioli said. "We always try to get really tough competition to test ourselves, just to see how much we've improved from January to now and to see what we need to work and improve on."
USTANationalCampus.com managed to catch up with two Clippers women's players, Katrina Sta Cruz and Josefina Torres Martin, to ask a few questions about their second year at the National Campus.
Q: What was the team's energy like coming down to the Campus?
STA CRUZ: I mean of course we were nervous, but we were also excited to play. This is our first time going somewhere together as a team from New York this season. It's exciting for us.
TORRES MARTIN: It's a mix of being nervous and excited. It's different playing outdoor matches because in New York we're so used to playing indoors. But, of course, we're excited; with every trip, we see new things and become better.
Q: What other plans do you have for when you're not playing tennis?
STA CRUZ: Usually, we just chill and rest. We'll go in the pool and cook for ourselves, too.
TORRES MARTIN: We just hang out and relax. We go to the pool, have team dinners and just spend time together. We don't really stress when we're off the courts, we just take it easy.
Q: What would you say your favorite part about playing Spring Break Tennis is?
STA CRUZ: For me personally, I think it would be just be being around the girls and living in the same house. You get to see different sides of the girls you haven't seen before. When we have team dinners, they're honestly so fun. Everyone's a little rowdy and we all open up to each other.
TORRES MARTIN: Growing together and seeing how we work together, we become better ourselves as well.
Q: What are you looking forward to most for the rest of this season?
STA CRUZ: I'm most excited about growing as a tennis player, playing challenging opponents; it's more fun that way. Especially when you win, it's such a good feeling to be like, "Wow, I worked so hard for this moment."
TORRES MARTIN: I want to see how far we get and how hard we work as a team, cheering each other on, being optimistic and always wanting the best for each other win or lose. I'm also looking forward to improving as a team and as an individual player.
To learn more about upcoming spring break tennis matches, check our schedule.