Spring Break Highlight 
St. Cloud State University    
Taylor Linton | March 14, 2019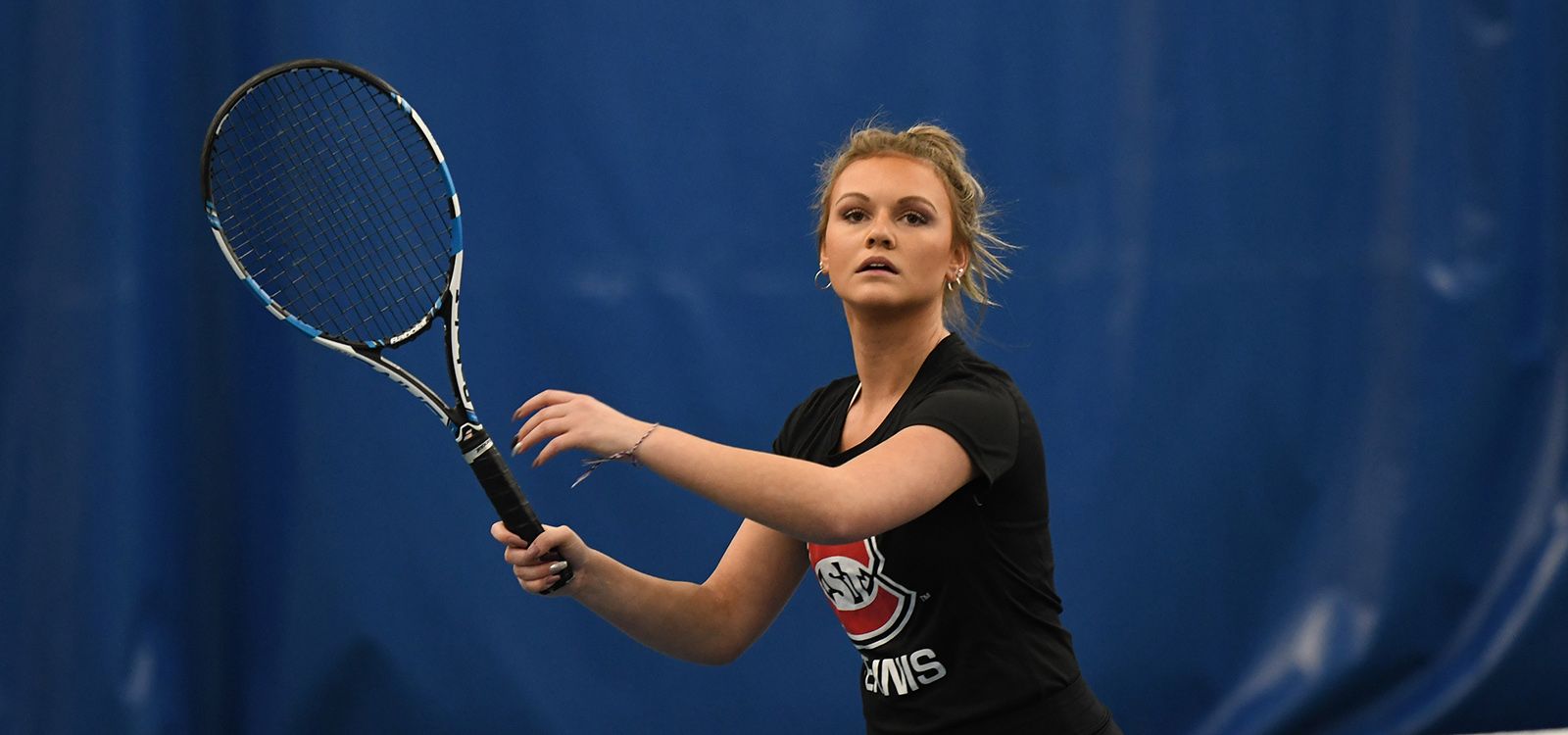 This is part of our USTA National Campus Spring Break series. Take a look at our last highlight on Concordia College New York who played at the Campus earlier in March.
Spring Break Tennis continues on at the USTA National Campus in Orlando, Fla., as more schools vie for the victory while enjoying the warmer weather. St. Cloud State University, coming all the way down from Minnesota, was experiencing subzero temperatures before heading down to Orlando.

The Huskies women's team has visited the Campus before, but this was head coach Berit Merrill's first time down. Coach Merrill is in her first year at the helm of the women Huskies, taking over after the sudden passing of their previous coach, Jerry Anderson.
"Overall, this team has been through a lot," Coach Merrill said. "I'm just really proud of how hard they work every day and how they came together as a team after the loss of their head coach, which was a lot to go through. I think what's special about this team is how hard they work and how they never give up."
USTANationalCampus.com caught up with St. Cloud's Samantha Fitzpatrick to ask a few questions on her time down at the Campus. The sophomore had just won her No. 2 singles match, 6-2, 6-2, against Southern Indiana's Rachel Anderson.
Q: What's your favorite part of playing Spring Break Tennis?
FITZPATRICK: Being able to play outside at the Campus in the weather, it's a totally different experience. We're really lucky to get to play here.
Q: What does the team do when you're not playing tennis?
FITZPATRICK: Yesterday we actually went to a gator farm. We try to do as much as we can; I think we're going to Universal Studios and the beach while we're here. When we don't have anything planned, we just lay by the pool and hang out as a team.
Q: What's the dynamic between the team like?
FITZPATRICK: We're a really close team, I'm so lucky to have these team members. It's rare that you get a team that gets along so well. There are never any issues or drama.
Q: What are you most excited about for the rest of your season?
FITZPATRICK: I'm most excited about playing in the No. 2 spot in singles— I'm used to playing No. 4. This is really new for me to be playing at a high level and I'm really enjoying it, so I'm looking forward to more matches.
There will be a Jerry Anderson Legacy Match on March 15 between St. Cloud State and College of Saint Benedict at the Sta-Fit Tennis Center in Sartell, Minn.