Winter 2023/2024 Programs are NOW OPEN for registration! Take a look at all of our offerings this Winter. We can't wait to see you on the court!
✕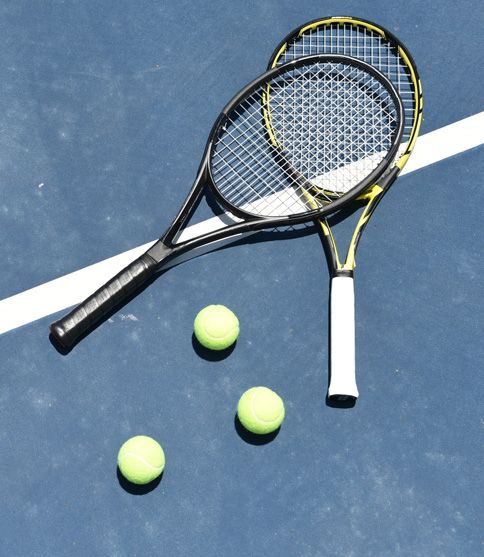 Thank you and see you on the courts!
Follow USTA for exclusive tips, access and more.
                                        Special Events, Programs & League Play
Open SocialPlay - Weekly
Weekly Social Play Opportunities:
Come out and meet other players, play social tennis and have some fun!  One of our pros will help connect you and periodically mix up the pairings for the duration of the event. 
Summer 2023 Schedule:
Singles Match Play
           Tuesdays- Doubles Match Play (3.0-4.0) 7:30pm-9:00pm
           
Doubles Match Play
Mondays - Doubles Match Play (3.0-4.0) 10:30am-12:00pm
Tuesdays- Doubles Match Play (3.0-4.0) 7:30pm-9:00pm
Fridays - Doubles Match Play (3.0-4.0) 10:30am-12:00pm
Fridays - Doubles Match Play (3.0-4.0) 7:30pm-9:00pm
Registration opens 1 week prior to the date. If a date is not listed on the registration page, Match Play is not offered on that day.
$15.00 per person.
Love To Play
Playing the game is just as important for your development as practice! Love to Play is for novice players who can execute basic strokes but have little match play experience. This social play singles and/or doubles session will introduce players to the written and unwritten rules of tennis through the guidance and support of a National Campus pro.  LTP is a great way to meet new friends and put your weekly new skills from class to the test!
Love to Play Summer 2023 Schedule:
Mondays - 7:30 p.m. - 9:00 p.m.  
Fridays - 10:30 a.m. - 12:00 p.m. 
Sundays - 9:00 a.m. - 10:30 a.m. 
To register for LOVE TO PLAY, please contact Coach Bailey Robinson for more information - Bailey.Robinson@usta.com
---
League Play 
Sign up for leagues at the National Campus! 
If you are interested in joining a League on Campus, please contact 
Blaine Roseberry
Adult Tennis Local Play Coordinator | USTA Florida
Roseberry@ustaflorida.com
Interested in bringing your existing team to play out of the USTA National Campus?
Please contact robert.husby@usta.com
---
| | |
| --- | --- |
| National Rollers Sponsored by OUC    |     |
National Rollers is a wheelchair tennis program conducted by the USTA National Campus Coaching Staff in Orlando, Florida. Our coaches have been certified in wheelchair instruction and are excited for you to join us! The program is for any person who has a physical disability and would like to play wheelchair tennis. There are no limits to the program. All players of varying levels, disabilities, and experience are welcome. Tennis wheelchairs and racquets will be provided if needed.
Registration is FREE each week and available up to 10 days in advance of the class date. Please register ahead of time each week so our team can make plans for you to join us.
Saturdays, 1:30pm-3:00pm
For questions regarding this program, contact the National Campus Programming team at NationalCampusPrograms@usta.com
---
| | |
| --- | --- |
| Military Tennis Program Sponsored by OUC    |     |
Tennis is an excellent way to stay physically fit and mentally sharp. Disabled Veterans and wounded, ill, and injured Service Members are invited to participate in this program designed to help Veterans and Service Men and Women reconnect with everyday activities. All Veterans are welcome at no cost. Please bring valid military ID, VA ID or DD 214 on the first day of the program.


For questions or regarding this program, contact Tony Stingley at Tony.Stingley@usta.com