All guests must fill out a health questionnaire before entering the facility.
✕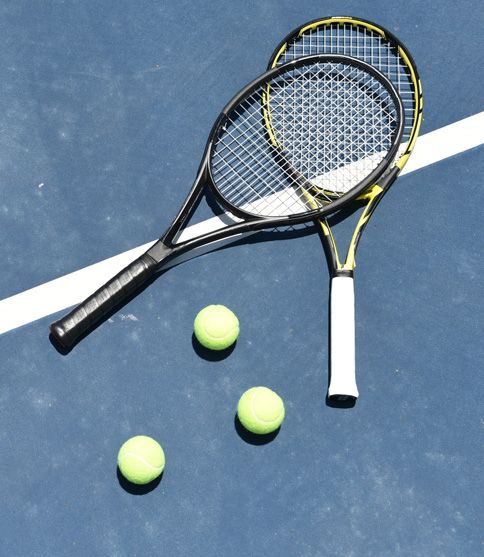 Thank you and see you on the courts!
Follow USTA for exclusive tips, access and more.
PADEL AT THE NEMOURS FAMILY ZONE
Session 2: June 21st - July 4th (2 weeks)
Session 3: July 5th - July 18th (2 weeks)
Session 4: July 19th - August 8th (3 weeks)
Click here to view our Summer 2021 Program Offerings & Prices.
Registration - Now Open! (Register Here)
For players of elementary and middle school (ages 9-13) and high school (14-17) who are at beginner level. Players will develop the fundamentals of the game through a rally and game-based curriculum. The focus will be on stroke mechanics, footwork, and the athletic skills needed to play padel. Sign up for the number of classes you would like to participate in per week.
Registration for drop-in programs will be available seven days prior to the selected program date
| Days | Times | Two-Week Session Pricing | Three-Week Session Pricing | Drop-In Pricing |
| --- | --- | --- | --- | --- |
| Tuesdays | 11:00 a.m. - 12:30 p.m. | $60.00 | $90.00 | $40.00 |
| Thursdays | 11:00 a.m. - 12:30 p.m. | $60.00 | $90.00 | $40.00 |
| Saturdays | 11:00 a.m. - 12:30 p.m. | $60.00 | $90.00 | $40.00 |
Adult Clinics
Beginner - Register Here
Learn the game and have fun right away! The focus will be on love for the game, fun, stroke mechanics, footwork, and the athletic skills needed to play the sport. Sign up for the number of classes you would like to participate in per week.
*Registration for drop-in programs will be available seven days prior to the selected program date
| Days | Times | Drop-In Pricing |
| --- | --- | --- |
| Tuesdays | 9:30 a.m. - 11:00 a.m. | $30.00 |
| Tuesdays | 5:30 p.m. - 7:00 p.m. | $30.00 |
| Thursdays | 9:30 a.m. - 11:00 a.m. | $30.00 |
| Thursdays | 4:00 p.m. - 5:30 p.m. | $30.00 |

 
Players will develop their fundamentals to begin to play competitive Padel. We will focus on the basics of court positioning, shot placement, and doubles strategies.  Sign up for the number of classes you would like to participate in per week.
*Registration for drop-in programs will be available seven days prior to the selected program date
| Days | Times | Two-Week Session Pricing | Three-Week Session Pricing | Drop-In Pricing |
| --- | --- | --- | --- | --- |
| Mondays | 11:00 a.m. - 12:30 p.m. | $60.00 | $90.00 | $40.00 |
| Tuesdays | 7:00 p.m. - 8:30 p.m. | $60.00 | $90.00 | $40.00 |
| Wednesdays | 11:00 a.m. - 12:30 p.m. | $60.00 | $90.00 | $40.00 |
| Thursdays | 7:00 p.m. - 8:30 p.m. | $60.00 | $90.00 | $40.00 |
| Sundays | 10:00 a.m. - 11:30 a.m. | $60.00 | $90.00 | $40.00 |

 
          Competition - Register Here
Enjoy intense drills with other advanced players. Develop more sophisticated shot selections and strategies to play the game on a competitive level.
*Registration for drop-in programs will be available seven days prior to the selected program date
| | | | | |
| --- | --- | --- | --- | --- |
| Days | Times | Two-Week Session Pricing | Three-Week Session Pricing | Drop-In Pricing |
| Wednesdays | 7:00 p.m. - 8:30 p.m. | $60.00 | $120.00 | $40.00 |
| Saturdays | 8:30 a.m. - 10:00 a.m. | $60.00 | $120.00 | $40.00 |
| Sundays | 8:30 a.m. - 10:00 a.m. | $60.00 | $120.00 | $40.00 |
The perfect opportunity to practice your padel game while meeting new players. For players of different levels and ages (18+). Coaches will provide consistent feedback during play to all participants regarding their patterns of play, competitive skills and style of play. 
*Registration for drop-in programs will be available seven days prior to the selected program date