Enter to Win Tickets    
January 28, 2019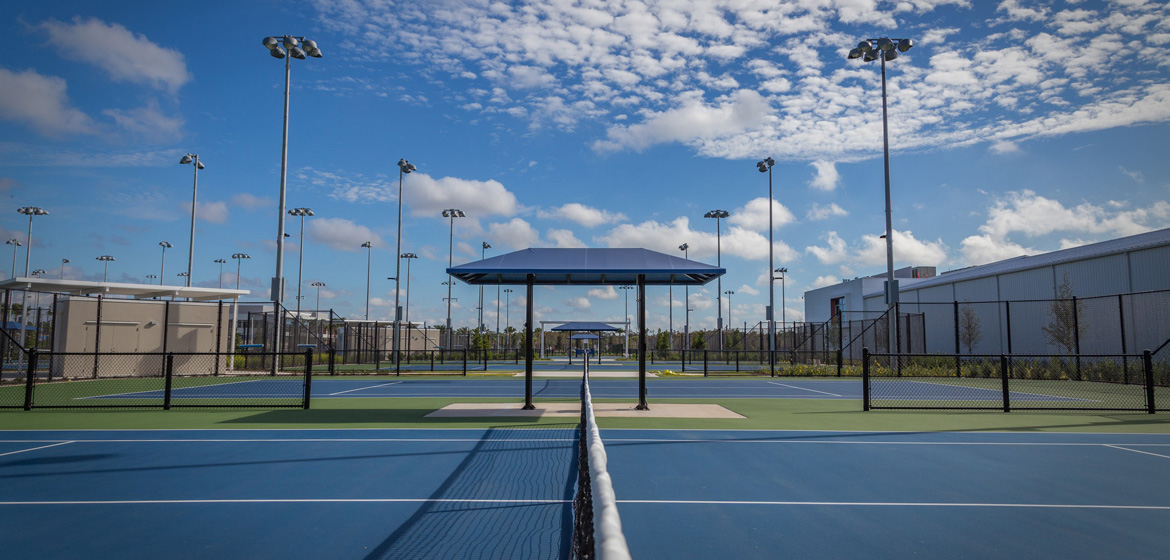 United States Tennis Association Incorporated
NCAA Tennis Championships Enter to Win Sweepstakes
Official Rules
NO PURCHASE NECESSARY TO ENTER OR WIN.  PURCHASE DOES NOT INCREASE CHANCE OF WINNING. VOID IN PUERTO RICO, QUEBEC PROVINCE AND WHERE PROHIBITED OR RESTRICTED BY LAW. INTERNET ACCESS & VALID EMAIL ADDRESS NECESSARY TO PARTICIPATE.

1. ELIGIBILITY
The United States Tennis Association Incorporated's ("USTA") NCAA Tennis Championships Enter to Win Sweepstakes (hereinafter, the "Sweepstakes") is offered and open only to legal residents of the 50 U.S., the District of Columbia or Canada (excluding Quebec Province) who are 18 years of age or older at time of entry.  Employees, officers, and directors of the United States Tennis Association Incorporated ("Sponsor"), the National Collegiate Athletic Association ("NCAA"), and each of their respective parents, affiliates and/or subsidiaries, advertising, promotion and fulfillment agencies, and legal advisors, webmasters and web suppliers, and their immediate family members (mother, father, brother, sister, daughter, son, or spouse, regardless of where they live) and persons living in the same household of each of such persons (whether or not related), are not eligible. Void where prohibited by law.

2. PROMOTIONAL PERIOD
Promotional Period begins on December 6, 2018, at 12:00:01 a.m. Eastern Time ("ET"), and ends on March 3, 2019, at 05:00:00 p.m. (ET) ("Promotional Period").
3. ENTRY
To enter, participants must log on to Log on to https://docs.google.com/forms/d/e/1FAIpQLSetLvlY7Y8rj_Eb4b0agsSnpx_EGNO474NVf7-BRkTXumh5qw/viewform?vc=0&c=0&w=1 ("Website") and follow the instructions.  Once you have met the criteria you will receive one (1) Entry into the Sweepstakes.  By participating, you agree to be bound by the Official Rules of the promotion.  
You will also be given the option to receive marketing emails from the Sponsor. The Sponsor's marketing emails are not related to entering the Sweepstakes, and whether or not you elect to receive such marketing emails will have no effect on your ability to enter or your chances of winning a prize in this Sweepstakes. If you wish to receive marketing emails from the Sponsor, click on the applicable box. (You can "opt-out" at any time from receiving marketing communications from the Sponsor by clicking on the "unsubscribe" link found in any such communication, then follow the instructions.) Even if you do not opt-in to receive marketing emails from the Sponsor or if you do and later opt out, Sponsor reserves the right to send you emails about the Sweepstakes. Using a browser or device not supported may prevent participation in the Sweepstakes. While all efforts are made to support current browsers and devices, new browsers and devices may not be supported if brought to market after the development of the Sweepstakes. Sponsor is not responsible for any browser or device supporting issues.


Limit one entry, per person.  Not responsible for lost, late, mutilated, misdirected entries or entries not received in time for the random drawing or for electronic, network or computer/scanner failures or malfunctions, or other technical errors of any kind.
4. RANDOM DRAWING
Seven (7) Potential Winners will be chosen at random from all eligible entries received during the Promotional Period.  The drawings will occur during the following events hosted by Sponsor:
1.       Invesco Champions Challenge
a.       Scheduled to be held December 6, 2018, at 7:00pm
2.       American Tennis Showcase
a.       Scheduled to be held December 20, 2018, at 6:00pm
3.       College MatchDay (Florida vs. Florida State)
a.       Scheduled to be held February 2, 2019, at 6:00pm
4.       College MatchDay (Duke vs. Tennessee)
a.       Scheduled to be held February 9, 2019, at 6:00pm
5.       College MatchDay (Air Force vs. Army)
a.       Scheduled to be held February 16, 2019, at 4:00pm
6.       College MatchDay (Florida vs. UCF)
a.       Scheduled to be held February 24, 2019, at 5:30pm
7.       College MatchDay (Miami vs. UCF)
a.       Scheduled to be held March 3, 2019, at 5:00pm
Winners will be notified by email, telephone, or overnight carrier within approximately one (1) business day of the drawing.
5. PRIZES/VALUES/ODDS OF WINNING:
Prize:  Each winner will receive Four (4) single-session tickets to the NCAA Individual Tennis Championships scheduled to be held at the USTA National Campus May 20 – 25, 2019.
No compensation will be awarded in lieu of the Prize.  Approximate Retail Value (ARV) of each Prize is $40.00 (Total approximate value of the Sweepstakes is $280.00).
Prize cannot be substituted, assigned, transferred or redeemed for cash, but Sponsor, in its sole discretion may substitute a prize of equal or greater value if prize becomes unavailable for any reason. If winner cannot accept prize as stated the prize will be forfeited in its entirety and an alternate winner will be selected.  All Federal, State and local taxes are the sole responsibility of winner.
Odds of winning a Prize depend on the number of eligible entries received.
For potential Canadian winners:  If a potential winner is a resident of Canada, in order to be declared a winner and receive the prize, the potential winner must first correctly answer a four function mathematical skill-testing question within five minutes without assistance of any kind, whether mechanical or otherwise. The skill testing question will be administered either by phone or email. If the potential winner cannot be contacted and the skill testing question administered within three business days of receipt of the Affidavit of Eligibility and Release or the skill testing question is incorrectly answered, the prize will be forfeited and awarded to an alternate winner.
6. GENERAL CONDITIONS:  If a winner of any prize is a minor in his/her jurisdiction of residence, prize may be awarded in the name of, or to, winner's parent/legal guardian who must execute all documents and agree to all obligations and undertakings of winner, both on behalf of himself/herself and winner, or prize may be forfeited and awarded to an alternate winner. Winners will be required to complete, execute and return an Affidavit of Eligibility, a Liability Release, and where lawful, a Publicity Release within five (5) days of notification.  Failure to return documents timely, or if any prize notification or prize is returned as non-deliverable, or if any winner is found to be ineligible or otherwise not in compliance with these Official Rules, winner may be disqualified, the prize forfeited, and an alternate winner selected.  Where permitted by law, winners grant to Sponsor (which grant will be confirmed in writing on request of Sponsor) and those acting pursuant to its authority, the right to print, publish, broadcast and use, worldwide in any media now known or hereafter developed, including but not limited to the World Wide Web, at any time or times, the winner's name, portrait, picture, voice, likeness and biographical information for advertising, trade and promotional purposes without additional consideration, except where prohibited by law, and without notice, review and approval.   By participating, participants  release and agree to hold harmless the Sponsor, the NCAA, their parents, subsidiaries, related companies, and all of their directors, officers, employees, representatives and agents (individually and collectively "Releasees") from any and all liability for any injuries, loss or damage of any kind (whether due to negligence or otherwise,) to person(s), including death, and property, arising in whole or in part, directly or indirectly, from acceptance, possession, use or misuse of a prize, or participation in any Promotion or travel related activity, or participation in this Promotion.
Sponsor reserves the right, at their sole discretion, to disqualify any individual found, in their sole discretion, to be (a) tampering with the entry process or the operation of the Promotion or Website; (b) in violation of the Terms of Service of the Website; (c) acting in violation of the Official Rules; or (d) acting in a non-sportsmanlike or disruptive manner, or with intent to annoy, abuse, threaten or harass any other person.  Any use of robotic, automatic, macro, programmed, third party, or like entry methods will void all such entries, and any participant using any such method will be disqualified.  In the event of a dispute as to entries submitted by multiple users having the same email account, the authorized subscriber of the email account used to enter the Promotion at the actual time of entry will be deemed to be the participant and must comply with these rules.  Authorized account subscriber is deemed to be the natural person who is assigned an email address by an Internet access provider, on-line service provider or other organization which is responsible for assigning email addresses or the domain associated with the submitted email address.   Sponsor may prosecute any fraudulent activities to the full extent of the law.


7. LIMITATIONS OF LIABILITY
Releasees are not responsible for lost, late, mutilated, misdirected, incomplete, illegible,  email or entries, or for any incorrect or inaccurate information, whether caused by Web site users, or tampering or hacking, or by any of the equipment or programming associated with or utilized in the Promotion, and further are not responsible  for any error, omission, interruption, deletion, defect, delay in operation or transmission, jumbled, scrambled or misdirected transmissions, traffic congestion, communications line failure, theft or destruction or unauthorized access to the Website, Internet or Website access or availability, or for any hardware or software or program/programming malfunctions whether due to technical errors or failures or unauthorized human intervention, or for the failure to capture, or loss of, any entry or other information. Releasees are not responsible for injury or damage to participants' or to any other person's computer related to or resulting from participating in this Promotion or downloading materials from or use of the Web site. If, for any reason, this Promotion, or any part thereof, as solely determined by Sponsor, is not capable of running as planned by reason of infection by computer virus, worms, bugs, tampering, unauthorized intervention, fraud, technical failure, or any other causes which, in the sole opinion of Sponsor, could corrupt or affect the administration, security, fairness, integrity or proper conduct of this Promotion, Sponsor reserve the right at their sole discretion to cancel, terminate, modify or suspend the Promotion and/or select the winners from entries received prior to the action taken or in such other manner as deemed fair and appropriate by Sponsor.  In such event, you may be advised on the Promotion page to forward your confirmation email to an email address specified by Sponsor or mail your entire original Promotion message print out to an address specified by Sponsor for decoding. Specific instructions will appear on said page. Sponsor, however, reserve the right, in their sole discretion, to address an Internet raised or related issue in any manner they deem fair and appropriate.
IN NO EVENT WILL RELEASEES BE RESPONSIBLE OR LIABLE FOR ANY DAMAGES OR LOSSES OF ANY KIND, INCLUDING DIRECT, INDIRECT, INCIDENTAL, CONSEQUENTIAL OR PUNITIVE DAMAGES ARISING OUT OF YOUR ACCESS TO AND USE OF THE WEB SITE OR DOWNLOADING FROM AND/OR PRINTING MATERIAL DOWNLOADED FROM the WEBSITE.  WITHOUT LIMITING THE FOREGOING, EVERYTHING ON THIS WEB SITE IS PROVIDED "AS IS" WITHOUT WARRANTY OF ANY KIND, EITHER EXPRESS OR IMPLIED, INCLUDING, BUT NOT LIMITED TO, IMPLIED WARRANTIES OF MERCHANTABILITY, FITNESS FOR A PARTICULAR PURPOSE OR NON-INFRINGEMENT.  SOME JURISDICTIONS MAY NOT ALLOW LIMITATIONS OR EXCLUSION OF LIABILITY FOR INCIDENTAL OR CONSEQUENTIAL DAMAGES OR EXCLUSION OF IMPLIED WARRANTIES, SO SOME OF THE ABOVE LIMITATIONS OR EXCLUSIONS MAY NOT APPLY TO YOU.  CHECK YOUR LOCAL LAWS FOR ANY RESTRICTIONS OR LIMITATIONS REGARDING THESE LIMITATIONS OR EXCLUSIONS.
 8.  DISPUTE RESOLUTION/CHOICE OF LAW:  Except where prohibited by law, the Promotion is governed by the laws of the State of New York, without regard to conflict of law doctrine of any jurisdiction, with venue in the County of Westchester, and all claims must be resolved in the courts of competent jurisdiction of New York.  
9.  PRIVACY POLICY: The entry information provided is subject to the Privacy Policy found at https://www.usta.com/en/home/about-usta/who-we-are/national/usta-privacy-policy.html.  To read the Policy, access the Website and then access the Privacy Policy.
10. WINNERS' LIST:  For names of winners send a self-addressed stamped envelope for receipt by 5/31/2019 to: NCAA Tennis Championships Enter to Win Sweepstakes - Winners List, 10000 USTA Blvd., Orlando, Florida 32827.  For a copy of these Official Rules mail a self-addressed stamped envelope to the above address marked "OFFICIAL RULES" for receipt by 5/31/2019.  
SPONSOR: This promotion is sponsored by the United States Tennis Association Incorporated, 70 West Red Oak Lane, White Plains, New York 10604.