Winter 2023/2024 Programs are NOW OPEN for registration! Take a look at all of our offerings this Winter. We can't wait to see you on the court!
✕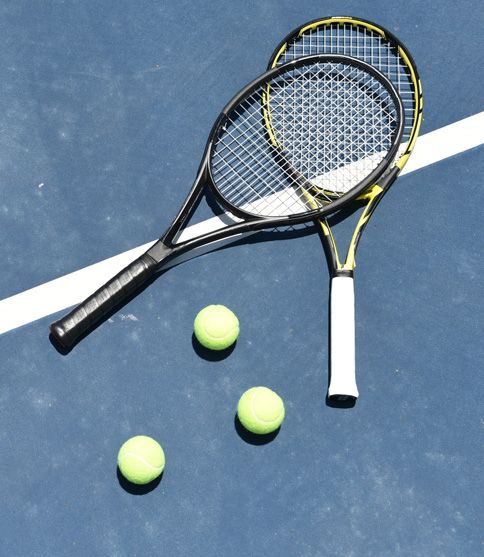 Thank you and see you on the courts!
Follow USTA for exclusive tips, access and more.

The USTA National Campus had the honor of hosting the NCAA Division I Men's and Women's Tennis Championships in 2019 and 2021, as well as the Division III Championships in 2022. This page provides links to all of the content and results from this prestigious event in Orlando.
SCHEDULE AND RESULT ARCHIVES
| Monday, May 23 | Men's & Women's Team Quarterfinals                 | Courts  | Stats  | Streaming             | Broadcast                |
| --- | --- | --- | --- | --- | --- |
| 9 a.m. | M - CWRU 5, Williams 0 | #1-6 | Box Score | USTA |   |
| 9 a.m. | M - Middlebury 5, WashU 2 | #7-12 | Box Score | USTA |   |
| 12:25 p.m. | M - Chicago 5, Emory 0 | #1-6 | Box Score | USTA |   |
| 12 p.m. | M - Tufts 5, CMS 3 | #7-12 | Box Score | USTA |   |
| 3:25 p.m. | W - Wesleyan 5, Emory 3 | #1-6 | Box Score | USTA |   |
| 3:55 p.m. | W - CMS 5, MIT 2 | #7-12 | Box Score | USTA |   |
| 7:15 p.m. | W - Chicago 5, Amherst 3 | #1-6 | Box Score | USTA |   |
| 7:15 p.m. | W - Middlebury 5, Pomona-Pitzer 4 | #7-12 | Box Score | USTA |   |
| Tuesday, May 24 | Men's & Women's Team Semifinals       | Courts  | Stats  | Streaming  | Broadcast  |
| 10 a.m. | M - Chicago 5, Tufts 4 | #1-6 | Box Score | USTA | NCAA.com |
| 10 a.m. | M - CWRU 5, Middlebury 1 | #7-12 | Box Score | USTA |   |
| 3 p.m. | W - Chicago 5, Middlebury 1 | #1-6 | Box Score | USTA | NCAA.com |
| 3 p.m. | W - CMS 5, Wesleyan 0 | #7-12 | Box Score | USTA |   |
| Wednesday, May 25 | Men's & Women's Team Finals      | Courts  | Stats  | Streaming  | Broadcast  |
| 10 a.m. | M - Chicago 5, CWRU 2 | #1-6 | Box Score | USTA | NCAA.com |
| 3 p.m. | W - CMS 5, Chicago 1 | #1-6 | Box Score | USTA | NCAA.com |
| Friday, May 27 | Individual Championships             | Courts  | Stats  | Streaming  | Broadcast  |
| 8:45 a.m. | Singles & Doubles Begin | #1-12 | Live Scoring | USTA |   |
| Saturday, May 28 | Individual Championships | Courts  | Stats  | Streaming  | Broadcast  |
| 10 a.m. | Singles Quarterfinals | #1-12 | Live Scoring | USTA | NCAA.com |
| NB 2 p.m. | Singles Semifinals | #1-4 | Live Scoring | USTA | NCAA.com |
| NB 3 p.m. | Doubles Quarterfinals | #1-12 | Live Scoring | USTA | NCAA.com |
| Sunday, May 29 | Individual Championships | Courts  | Stats  | Streaming  | Broadcast  |
| 12 p.m. | Singles Finals - Men's Doubles SF | #1, 3, 5, 6 | Live Scoring | USTA | NCAA.com |
| 3:30 p.m. | Men's Doubles Final | #1 | Live Scoring | USTA | NCAA.com |
| 4:15 p.m. | Women's Doubles SF | #3, 5 | Live Scoring | USTA | NCAA.com |
| 10 p.m. | Women's Doubles Final | #3 | Live Scoring | USTA | NCAA.com |
| Sunday, May 16 | Women's Round of 16   | Courts  | Stats  | Multimedia  | More Info  |
| --- | --- | --- | --- | --- | --- |
| 10 a.m. | Georgia 4, Virginia 1 | 1-6 | Box Score | Photos | Quotes |
| 10 a.m. | NC State 4, Southern Cal 1 | 7-12 | Box Score | Photos | Quotes |
| 1:55 p.m.  | Texas 4, Ohio State 1 | 1-6 | Box Score | Photos | Quotes |
| 1 p.m.  | Florida State 4, Texas A&M 2 | 7-12 | Box Score | Photos | Quotes |
| 4:50 p.m.  | UCLA 4, Georgia Tech 0 | 1-6 | Box Score | Photos | Quotes |
| 4:45 p.m.  | Pepperdine 4, Michigan 0 | 7-12 | Box Score | Photos | Quotes |
| 7:35 p.m.  | North Carolina 4, California 0        | 1-6 | Box Score | Photos | Quotes |
| 7:15 p.m.  | Duke 4, UCF 3 | 7-12 | Box Score | Photos | Quotes |
| Monday, May 17 | Men's Round of 16        | Courts  | Stats  | Multimedia  | More Info  |
| 10 a.m. | Tennessee 4, Arizona 3 | 1-6 | Box Score   | Photos | Quotes |
| 10 a.m. | Georgia 4, North Carolina 3 | 7-12 | Box Score | Photos | Quotes |
| 1:25 p.m. | Baylor 4, Mississippi 1 | 1-6 | Box Score | Photos | Quotes |
| 1:20 p.m.  | TCU 4, Ohio State 1 | 7-12 | Box Score | Photos | Quotes |
| 4:25 p.m.  | Texas 4, South Carolina 3 | 1-6 | Box Score | Photos | Quotes |
| 4 p.m.  | Southern Cal 4, Virginia 2 | 7-12 | Box Score | Photos | Quotes |
| 7:40 p.m.  | Florida 4, Illinois 0 | 1-6 | Box Score | Photos | Quotes |
| 7:30 p.m.  | Texas A&M 4, Mississippi State 0 | 7-12 | Box Score | Photos | Quotes |
| Wednesday, May 19 | Women's Quarterfinals          | Courts  | Stats  | Multimedia  | More Info  |
| 11:25 a.m. | NC State 4, Georgia 2 | 1-6 | Box Score | Photos | Quotes |
| 2 p.m. | Texas 4, Florida State 0 | 7-12 | Box Score | Photos | Quotes |
| 5:30 p.m.  | Pepperdine 4, UCLA 3 | 1-6 | Box Score | Photos | Quotes |
| 10:00 p.m.  | North Carolina 4, Duke 1 | 1-6 | Box Score | Photos | Quotes |
| Thursday, May 20 | Men's Quarterfinals              | Courts  | Stats  | Multimedia  | More Info  |
| 11 a.m. | Tennessee 4, Georgia 1 | 1-6 | Box Score | Photos | Quotes |
| 2 p.m. | Baylor 4, TCU 1 | 7-12 | Box Score | Photos | Quotes |
| 5:30 p.m.  | Texas 4, Southern Cal 3 | 1-6 | Box Score | Photos | Quotes |
| 8:50 p.m. | Florida 4, Texas A&M 1 | 1-6 | Box Score | Photos | Quotes |
| Friday, May 21 | Men's and Women's Semis | Courts  | Stats  | Multimedia  | More Info  |
| 11 a.m. | W - Texas 4, NC State 0 | 1-6 | Box Score | Photos | Quotes |
| 2 p.m. | M - Baylor 4, Tennessee 2 | 7-12 | Box Score | Photos | Quotes |
| 5:30 p.m.  | W - Pepperdine 4, North Carolina 3 | 1-6 | Box Score | Photos | Quotes |
| 8:45 p.m. | M - Florida 4, Texas 0 | 1-6 | Box Score | Photos | Quotes |
| Saturday, May 22 | Men's and Women's Finals | Courts  | Stats  | Multimedia  | More Info  |
| 5:30 p.m. | W - Texas 4, Pepperdine 3 | 1-6 | Box Score | Recap | Quotes |
| 10 p.m. | M - Florida 4, Baylor 1 | 1-6 | Box Score | Recap | Quotes |
| Sunday, May 23 | Individual Championships | Courts  | More Info  |   |   |
| 10 a.m. | Women's Singles R64 | 1-12 | Quotes |   |   |
| 10 a.m. | Men's Singles R64 | 1-12 | Quotes |   |   |
| Monday, May 24 | Individual Championships | Courts  | More Info  |   |   |
| 10 a.m. | Women's Singles & Doubles R32 | 1-12 | Quotes |   |   |
| 10 a.m. | Men's Singles & Doubles R32 | 1-12 | Quotes |   |   |
| Tuesday, May 25 | Individual Championships | Courts  | More Info  |   |   |
| 12 p.m. | Women's Singles & Doubles R16 | 1-12 | Quotes |   |   |
| 12 p.m. | Men's Singles & Doubles R16 | 1-12 | Quotes |   |   |
| Wednesday, May 26 | Individual Championships | Courts  | More Info  |   |   |
| 12 p.m. | Women's Singles & Doubles QF | 1-12 | Quotes |   |   |
| 12 p.m. | Men's Singles & Doubles QF | 1-12 | Quotes |   |   |
| Thursday, May 27 | Individual Championships | Courts  | More Info  |   |   |
| 12 & 4 p.m. | Women's Singles & Doubles SF | 1, 3 | Quotes |   |   |
| 2 & 6 p.m. | Men's Singles & Doubles SF | 1, 3 | Quotes |   |   |
| Friday, May 28 | Individual Championships | Courts  | More Info  |   |   |
| 12 & NB 1:30 p.m. | Women's Singles & Doubles Finals | 1 | Recap |   |   |
| 12 & NB 1:30 p.m. | Men's Singles & Doubles Finals | 3 | Recap |   |   |
| Monday, May 20  | Event  | Courts  |   | Multimedia  | More Info  |
| --- | --- | --- | --- | --- | --- |
| 10 a.m. | Singles 1st Round             | #1-12    |   | Video Recap | Quotes |
Tuesday, May 21 
Event 
Courts 
 
Multimedia 
More Info 
10 a.m.
Singles 2nd Round &
Doubles 1st Round 
#1-12
 
Video Recap
Quotes
Wednesday, May 22 
Event 
Courts 
 
Multimedia 
More Info 
4 p.m.
Singles & Doubles
Round of 16
#1-12
 
Video Recap
Quotes
Thursday, May 23 
Event 
Courts 
 
Multimedia 
More Info 
4 p.m.
Singles & Doubles
Quarters
#1-12
 
Video Recap
Quotes
Friday, May 24 
Event 
Courts 
 
Multimedia 
More Info 
4 p.m.
Singles & Doubles
Semis
#1-12
 
Video/Pics
Quotes
| Saturday, May 25 | Event  | Courts  |   | Multimedia  | More Info  |
| --- | --- | --- | --- | --- | --- |
| 4 p.m. | Singles & Doubles Finals | #3,7,9 |   | Video/Pics | Quotes |